Snowbike
Gone are the days when dirt bike riders are forced to put their off-road motorcycles away for the winter. With the advent of snow bike kits, they can now convert their dirt bikes to run on the snow. It's called snow biking or snow moto, and it's a new sport that is growing in Western Canada and the Western United States. Here, we recognize the riders, such as Reagan Sieg, Brock Hoyer, Cory Derpak and Brett Turcotte, who are pushing the snow bike sport to new limits. We also take a look at the different snow bike manufacturers—including Timbersled, Yeti Snow MX, 2Moto (RadiX), Moto-Trax, Holeshot Inc. (Snow Ripper) and Arctic Cat (SVX 450). And we cover snow bike news, as well as racing and riding stories.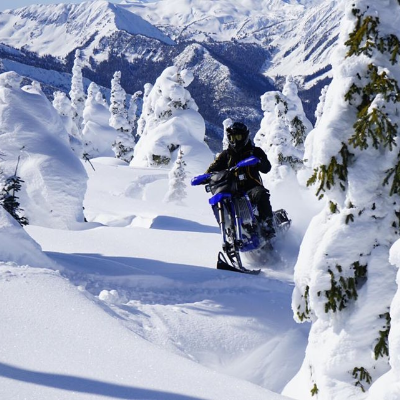 SledLife
Check out these groovy shots of rad riders on their snow bikes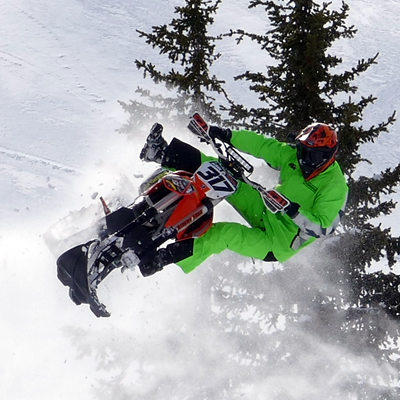 Snowbike
Here are some tips for dirt bike riders who are transitioning to a snow bike.
by Trish Drinkle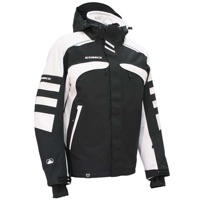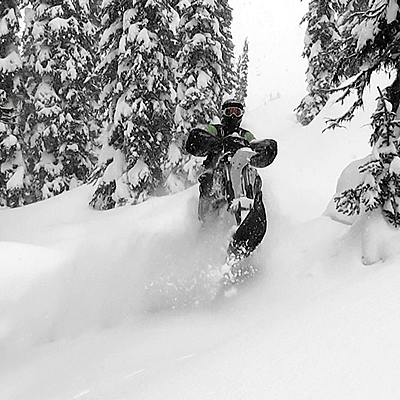 Snowbike
More people than ever before are entering the world of snow bikes and winter recreation.
by Trish Drinkle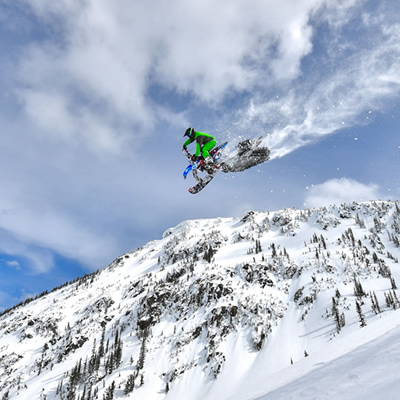 Snowbike
Going for X Games gold and hucking the sport to a new level, Cody Matechuk sets his sights on a winter of firsts
by Kirsten Armleder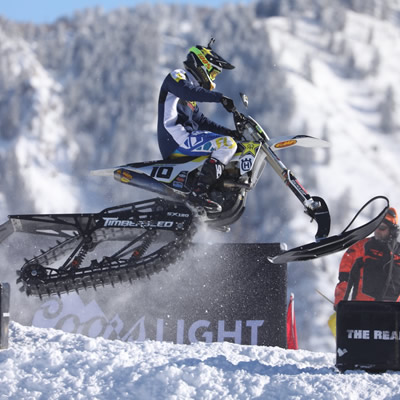 Snowbike
Rockstar Energy Husqvarna Factory Racing's Colton Haaker earns the Silver Medal at the 2017 Winter X Games in Aspen, Colorado.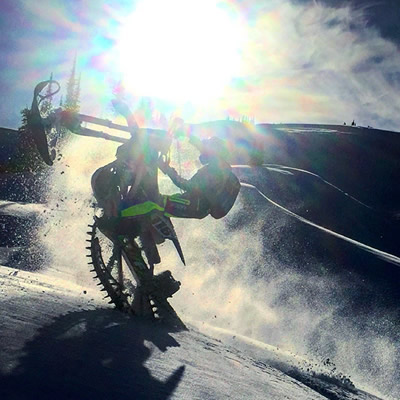 Snowbike
Alberta's Cody Matechuk is bringing his two-wheeled A-game to the snow bike playing field this winter.
by Kirsten Armleder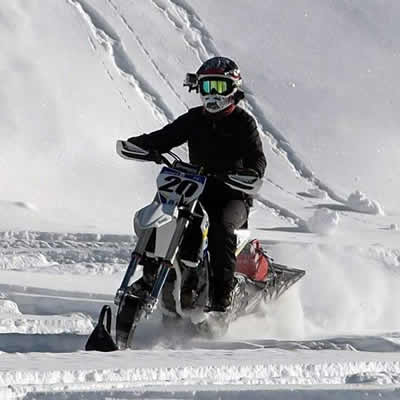 Snowbike
SnoRiders staff writer Kirsten Armleder heads to the Columbia Valley to do some snow biking with Radium Snowbike & Snowmobile Rentals.
by Kirsten Armleder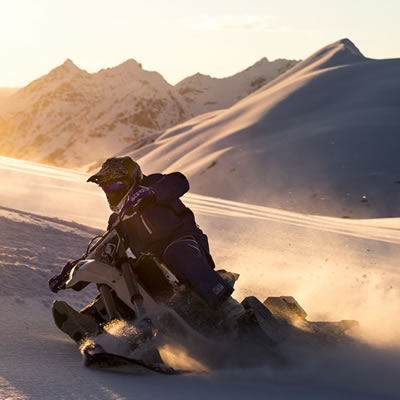 Snowbike
As a self-proclaimed purveyor of good times, Cory Derpak finds ways to spend 12 months a year on the throttle.
by Kirsten Armleder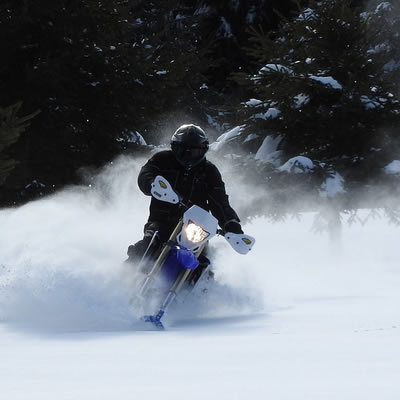 SnoRiders Insider
Camso is recognized for highly engineered, top performing and reliable products delivered with short lead times.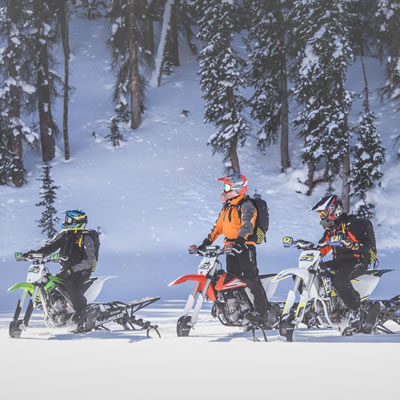 SnoRiders Insider
Timbersled is about breaking boundaries, going new places, and experiencing new terrain in what used to be the off-season for dirt bike riders.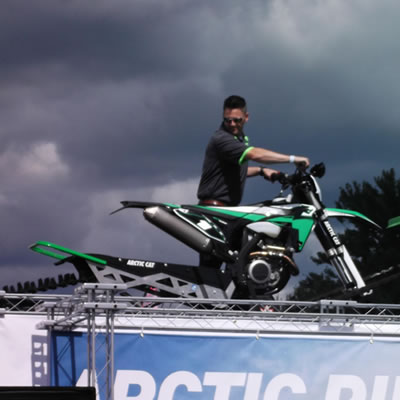 SnoRiders Insider
The patented SVX 450 snow bike is designed to provide an exciting new riding experience for riders who want the lightest, most affordable vehicle.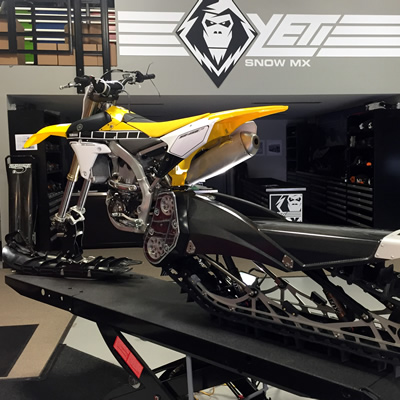 SledLife
SnoRiders goes behind the scenes to see how the new 2016 Yeti Snow MX snow bike kit from C3 PowerSports evolved.
by Kirsten Armleder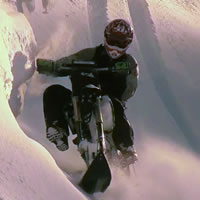 The Scoop
As snow biking grows in popularity so does the need for safety.
by Trish Drinkle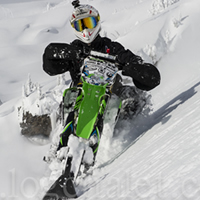 The Scoop
Professional dirt bike rider Reagan Sieg is ready to take Timbersled and the sport of mountain snow biking to a whole new level this season.
by Trish Drinkle