2020 was a challenging year—and not just because of the COVID-19 pandemic (although we cover that in our list too). Still, there were plenty of highs to go along with the lows. Even though we couldn't travel, we were able to get out on our snowmobiles.
From SledTown ShowDown to electric snow scooters to our Best Sled Wrap contest, these were the most popular SnoRiders stories of 2020.
From everyone here at SnoRiders, thank you for choosing us as your go-to source for sledding information. Here's to a stellar 2021!
The Edson Sno Seekers are back-to-back Snoriders' SledTown ShowDown Provincial Champions for Alberta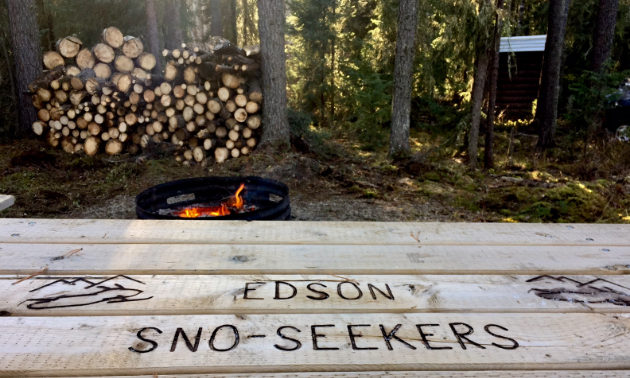 Edson is Alberta's favourite snowmobiling destination. For starters, this exceptional locale has become back-to-back Snoriders' SledTown ShowDown Provincial Champions for Alberta. On its way to being named the provincial winner of Alberta, Edson scored the most votes in the province through each of the first four rounds of the contest thanks to a solid support system of dedicated riders and voters.
A few key hand signals will help keep you safer on the trail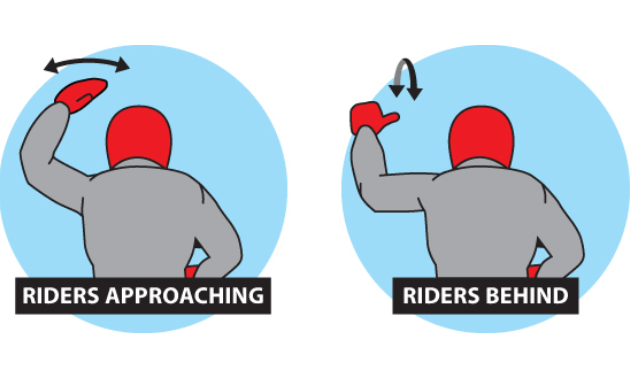 Tactical teams, loading-dock hands and airport gate marshals all use hand signals for a reason––they need to communicate clearly, quickly and silently––lives depend on it. You and your sled crew should establish a set of hand signals, watch for them, use them and follow them––your life and the life of your fellow sledders depend on it.
A 670-kilometre trail system set within four million acres of provincial forest makes Hudson Bay, Saskatchewan, a worthy SledTown ShowDown provincial champ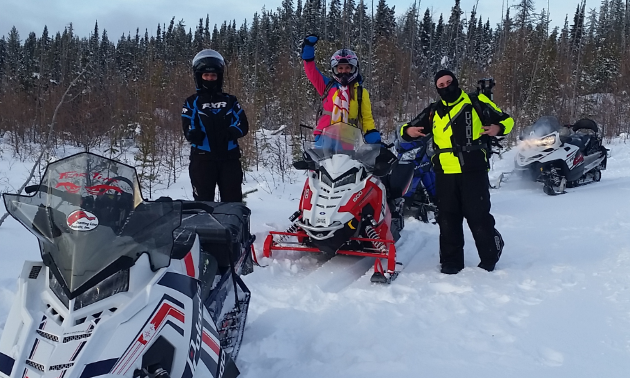 There's a lot to like about riding in Hudson Bay, Saskatchewan. Consistent quality trails, variety of terrain, new and inviting warm-up shelters and the ability to ride right from your accommodations to anywhere in town are just a handful of the numerous reasons to head to Hudson Bay.
"When the lighting and the snow is right, you can produce a year's worth of content in a day." — Travis Alley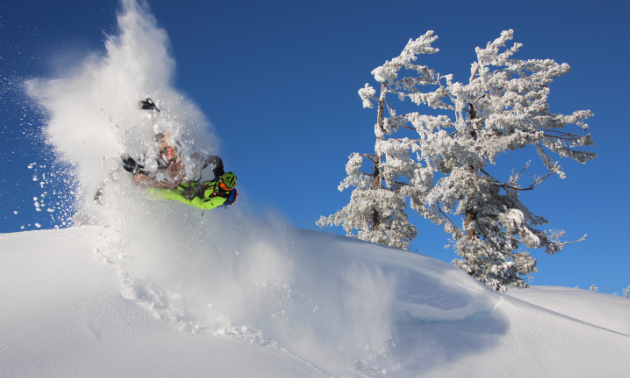 Travis Alley drops some helpful information about creating content, getting sponsors and growing your social media following.
With riding elevations ranging from 3,500 to 9,000 feet, there's extreme vertical to family-friendly in McBride, B.C.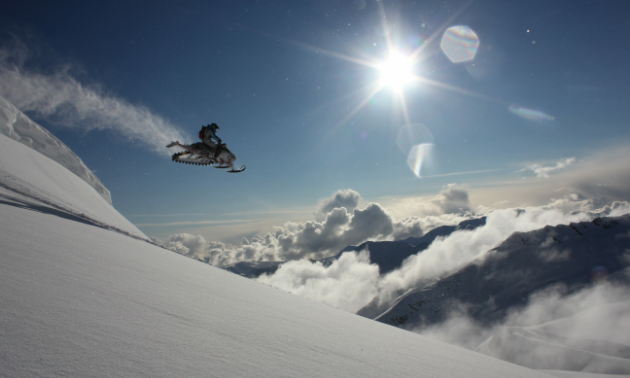 For the second time in three years, McBride was named SnoRiders' British Columbia's 2020 SledTown ShowDown provincial champion. This little village of just over 600 residents leaves an indelible impression of joy on sledders who venture out to the remote destination.
Kadie McCallum is SnoRiders' 2020 Best Sled Wrap Champion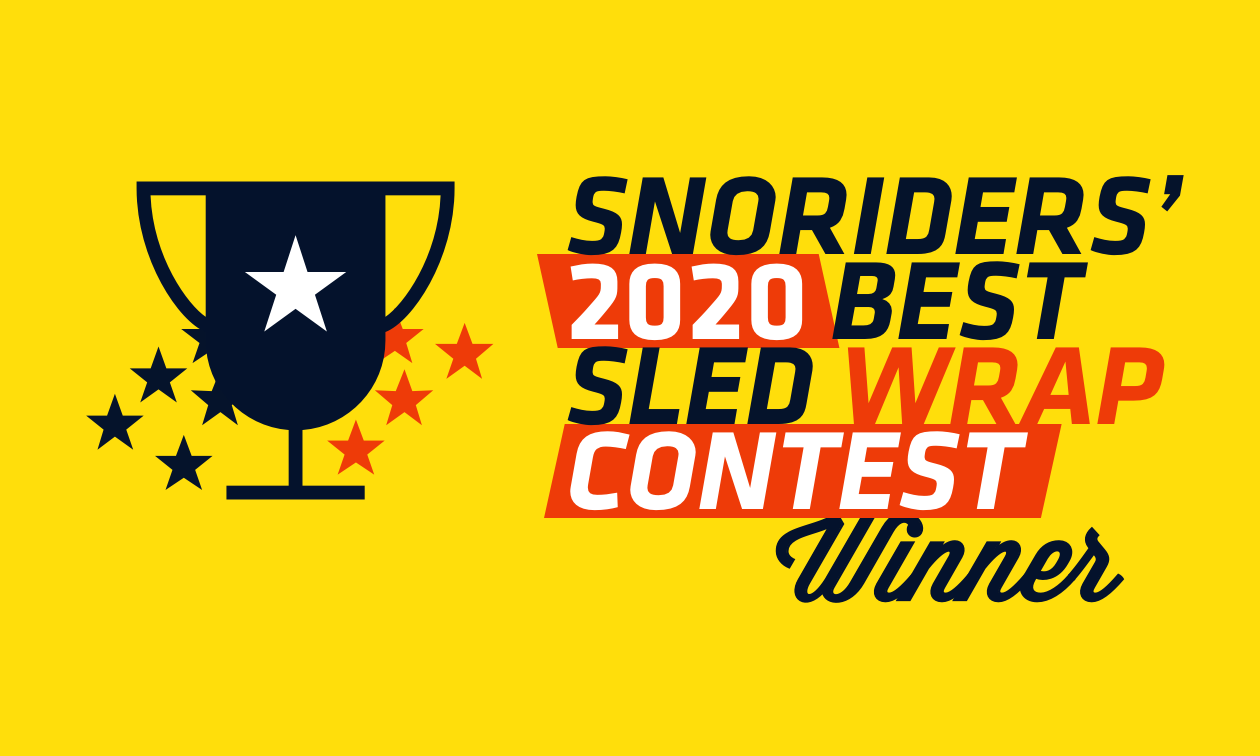 Congratulations to Kadie McCallum, the champion of SnoRiders' 2020 Best Sled Wrap Contest! The contest began with 24 wicked sled wraps. Through four rounds of voting from SnoRiders readers, Kadie McCallum's eye-popping sled wrap was given the most votes and awarded the gold!
Stay Wild Backcountry Skills is offering the classroom portion of their avalanche courses as an interactive online course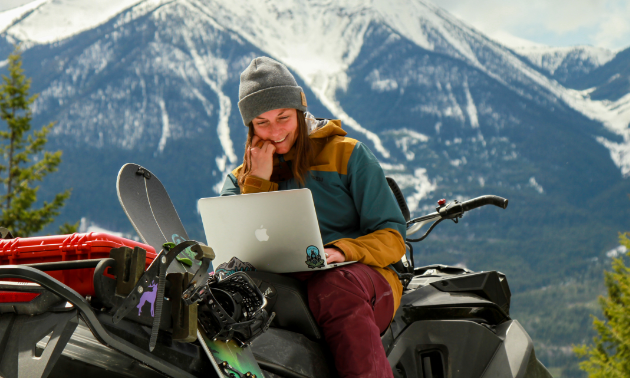 The upheaval caused by COVID-19 has left many businesses reeling and struggling to adjust to all the new guidelines imposed by the government. Fortunately for the snowmobiling community, the shutdown in March was near the end of sledding season. That means businesses and snowmobile clubs have had the spring and summer to adjust and make the necessary changes to continue operating this winter. Stay Wild Backcountry Skills, an organization that teaches avalanche education and backcountry skills camps in Golden, B.C., has been proactive during the pandemic to put themselves and their students in the best possible position.
There's a snow train coming through the prairies this winter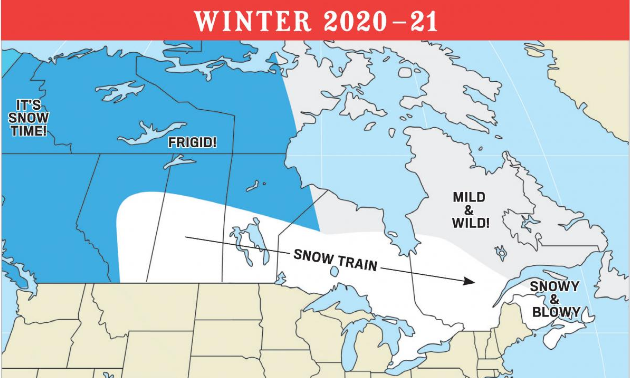 Choo choo! Get ready, prairie sledders. There's a snow train coming through! At least according to The 2021 Old Farmer's Almanac Canadian Edition. Areas from Alberta eastward through Manitoba should brace for a virtually continual "Snow Train," as the publications calls it, that will be carrying a series of winter storms throughout the season. The prairies are also expected to see above-normal temperatures. However, the Almanac is calling for below-normal winter temperatures through most of the country, which includes B.C.
A small company in Russia is giving outdoor sledding enthusiasts another way to get around during winter: the snow scooter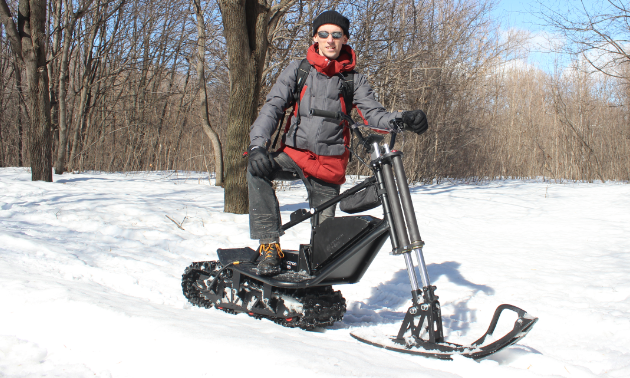 Sniejik is a lightweight electric snow scooter that allows riders to travel effectively on snow and ice in winter. The scooter can also swap out the ski for a wheel to travel across sand, gravel and swamps in the summer.
Flin Flon, Manitoba, is SnoRiders' 2020 SledTown ShowDown Champion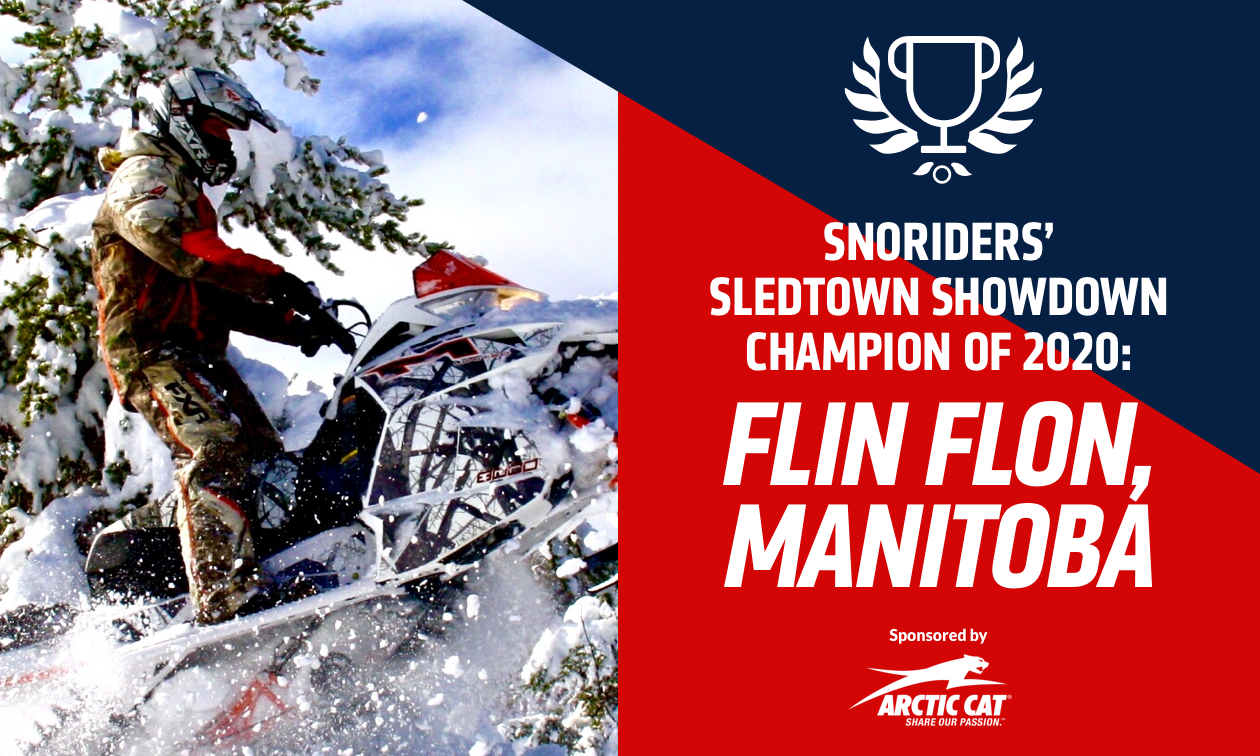 Congratulations to the SledTown ShowDown Champion of 2020: Flin Flon, Manitoba! This historic conquest is the first of its kind for Flin Flon. They now sit alone on the iron throne of victory. The triumph puts Flin Flon in exclusive company as only the second winner to emerge from Manitoba since Swan Valley won the contest in its inaugural year back in 2015.