Snow bikes are becoming more and more common lately for a variety of reasons. For one, dirt bikers can ride year-round by swapping out their tires for a track and a ski (there's a bit more to it than that, which we'll get to shortly). Another reason for the increase in enthusiasm around snow bikes is that riders of all stripes are beginning to understand what snow bikes actually are.
"I had been dirt biking for six years before I tried snow biking for the first time," said Cassandra Prochera, electrician and powersports photographer. "When I first heard of it, I could hardly imagine it. I also didn't think I could ride through the mountains on a snow bike the same way I could on my sled."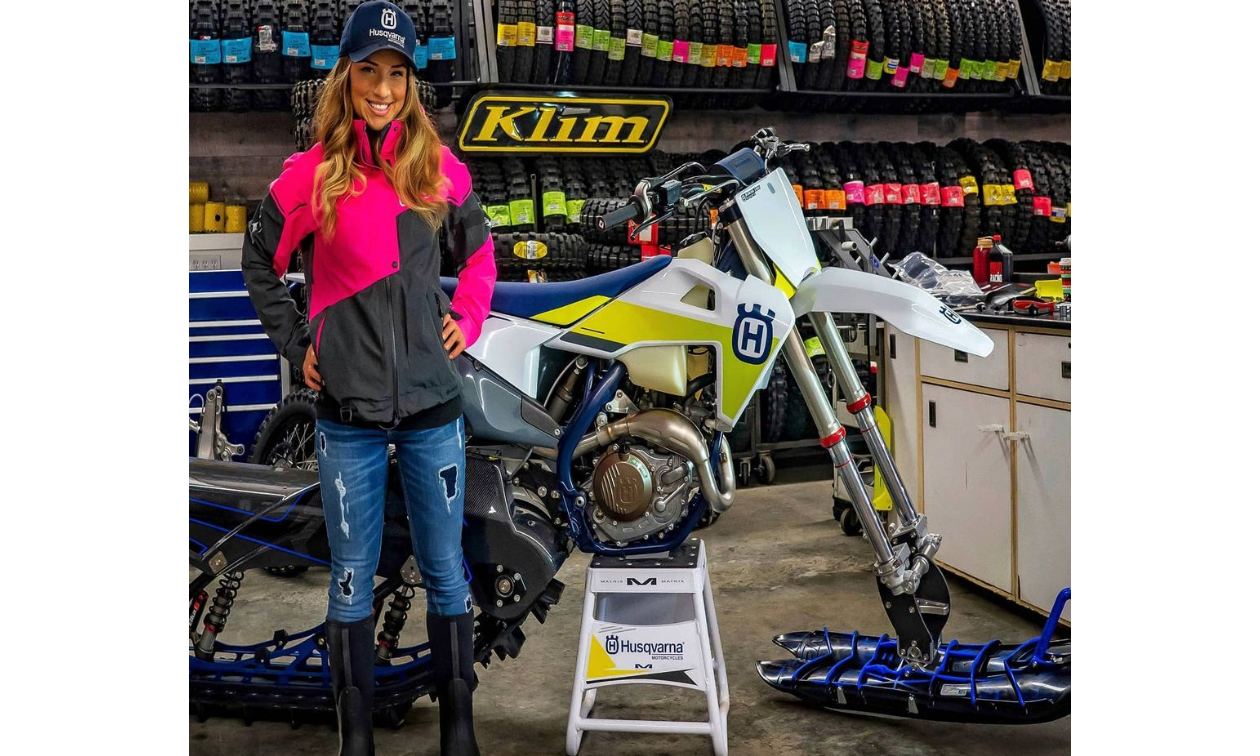 One of Prochera's friends knew how much she enjoyed dirt biking in the summer months, so they organized a snow bike day in the backcountry so that she could try one out.
"I did not want to give the bike back!" Prochera said. "For the entire ride, my mind was stuck on how to get myself into it for the following season."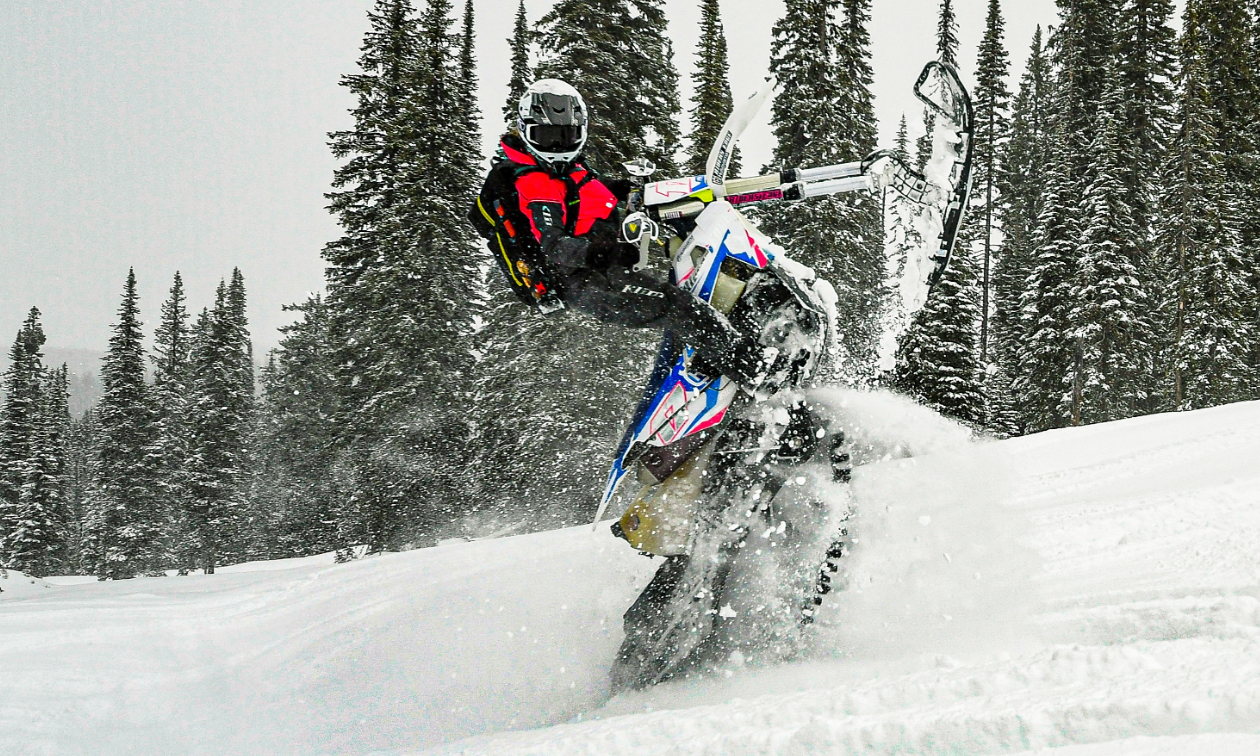 It didn't take long for Prochera to strike the right balance between dirt biking and snow biking. During the summer, Prochera opts to dirt bike on her Husqvarna TE 150i. For the winter months, Prochera snow bikes on a Husqvarna FX 450. While some riders might be able to make a go of using the same bike for dirt or snow, Prochera needs two bikes to choose from for a very specific reason.
"The need for more power!" Prochera said. "I am only 5'2" tall and weigh 115 pounds. The bike I ride in the winter has twice the CCs, which is needed for hauling a track kit through the bottomless powder that I like to ride in Revelstoke."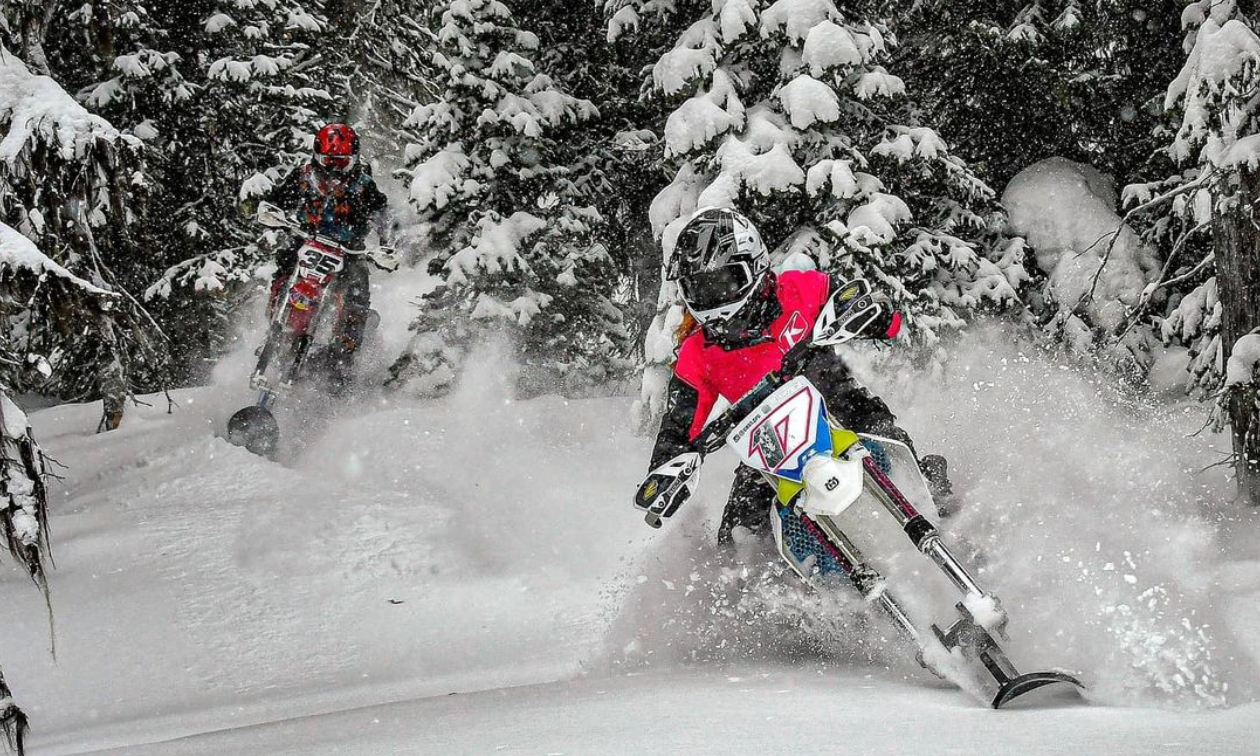 Originally from the prairies of Saskatchewan, Prochera now lives in the alpine of Revelstoke, B.C.
"The backyard of Revelstoke is an incredible place to ride," she said. "It has everything from tight trees and steep terrain to really challenge yourself as well as open meadow zones for those who are just learning and getting the feel of a snow bike for the first time.
"The most breathtaking moments I've had in my life have been from up on top of a mountain on my bike. Summer or winter, the views are outstanding."
What is needed to transform a dirt bike to a snow bike?
There are many variables to converting a dirt bike to a snow bike besides just swapping the front tire for a ski and the rear tire for a track. Other changes are made to the bike to make it snow-capable and more comfortable.
"A P3 exhaust guard is a must to help protect your pants and the engine blanket from the header," said Prochera. "Install SRT rad guards as well. These shed snow a lot better than your standard plastic factory guards that tend to ice up. A rad valve can also be installed to completely shut off the left radiator to increase engine temperature in deep snow conditions.
"The coolant of the bike is run through the handlebars for heated grips, controlled by an on / off switch thermostat. A big boy shifter tip and snow bike-specific pegs are a couple more alterations that can be a big help for a snow biker."
Say "Cheese!"
Since Prochera is a powersports photographer, she knows the ins and outs of snapping an epic pic as well as she knows her snow bike. When it comes to catching those eye-popping shots, Prochera recommends a chill approach.
"Do not put too much pressure on yourself to make every photo you take a 'banger' shot," she said. "Have some fun and take the moments with your camera as an opportunity to be creative.
"Every day you go out is going to be different. The weather conditions can be a factor, the energy of the group, and the amount of time you have for photos can make some days more challenging than others. Do what you can to be flexible, but if you have a goal for the day to get a specific type of shot, let the others that you are riding with know so everyone is on the same page."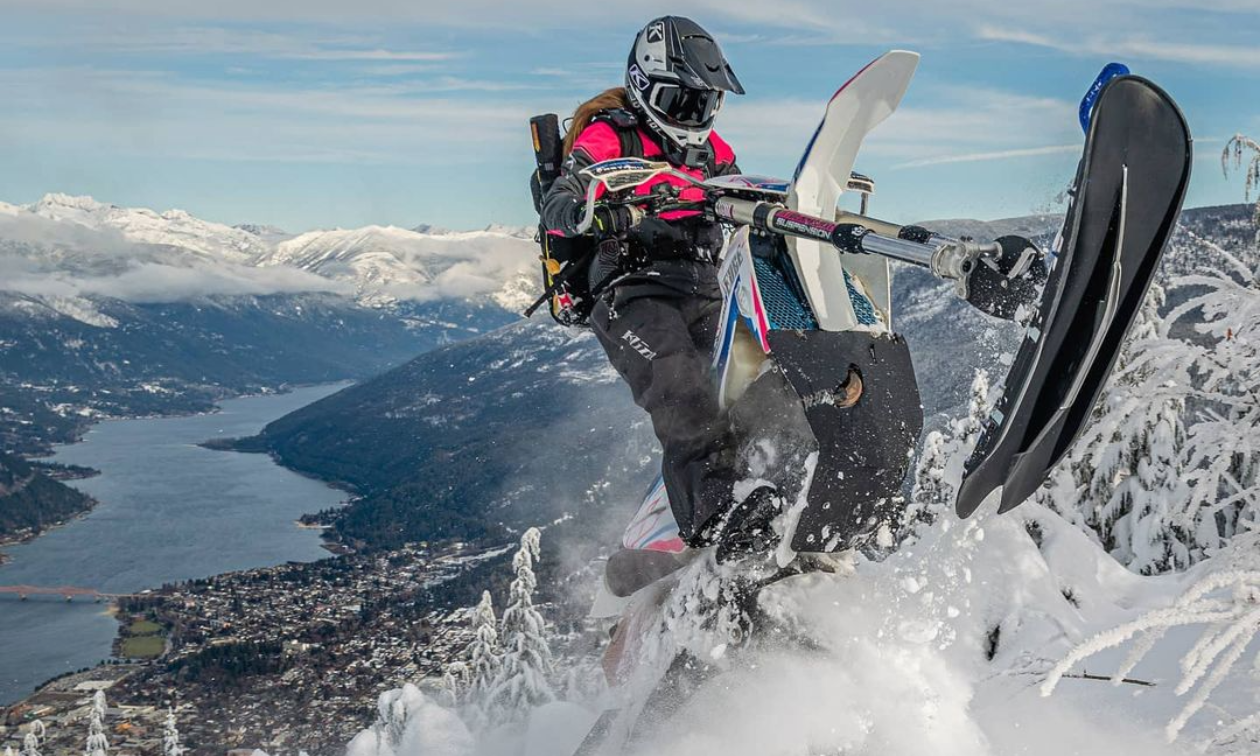 When it comes to more casual photos, a candid perspective can snag even more memories.
"My favorite photos are always the photos that you don't realize are being taken. Moments captured with your friends up in the mountains or down in the parking lot tend to have so much good relatable energy when they aren't posed for. Myself as a photographer, I love to try to sneak these moments without having too many people notice. Those are the most fun to edit and share."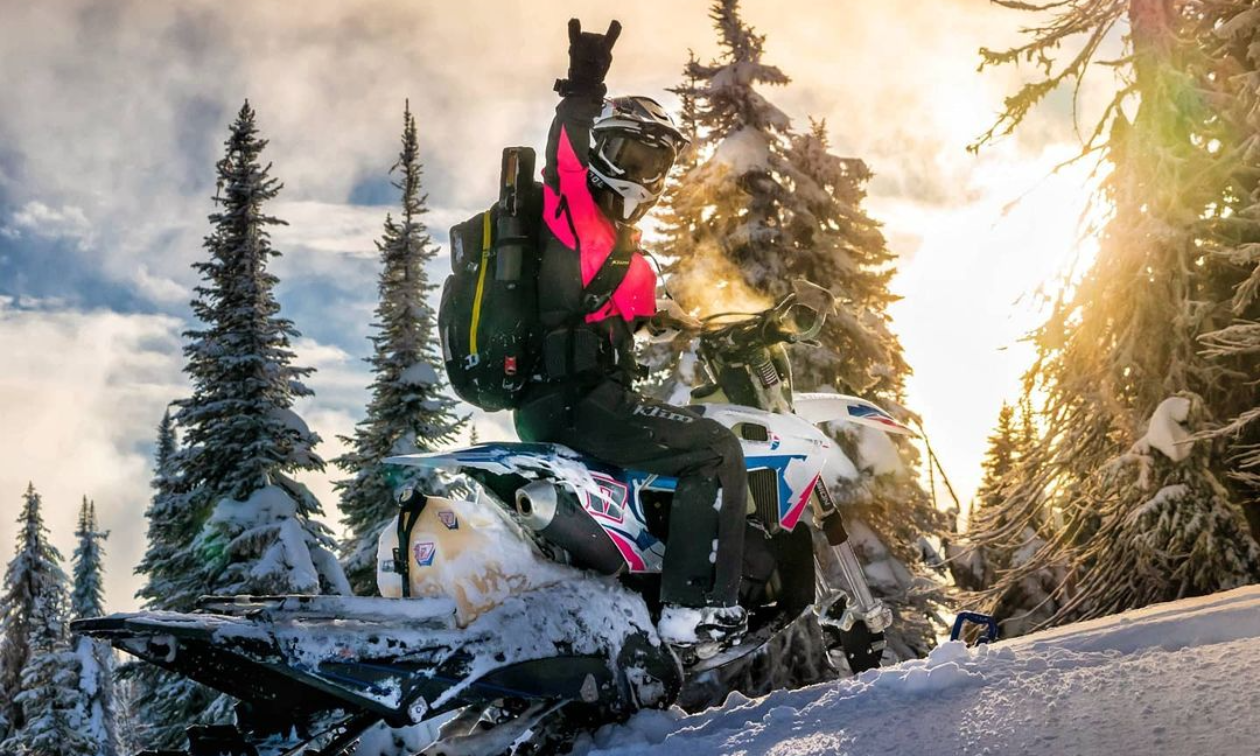 Whether she's on a dirt bike, snow bike or behind the camera lens snapping impromptu pics of her rider friends, Prochera embraces powersports with an infectious gusto.
"There is nothing else like big days in the mountains with others," she said. "The stoke is up, you all work hard together and the cheers at the end of the day feel well earned. Those are special moments that keep us all coming back for more throughout the season and from season to season."