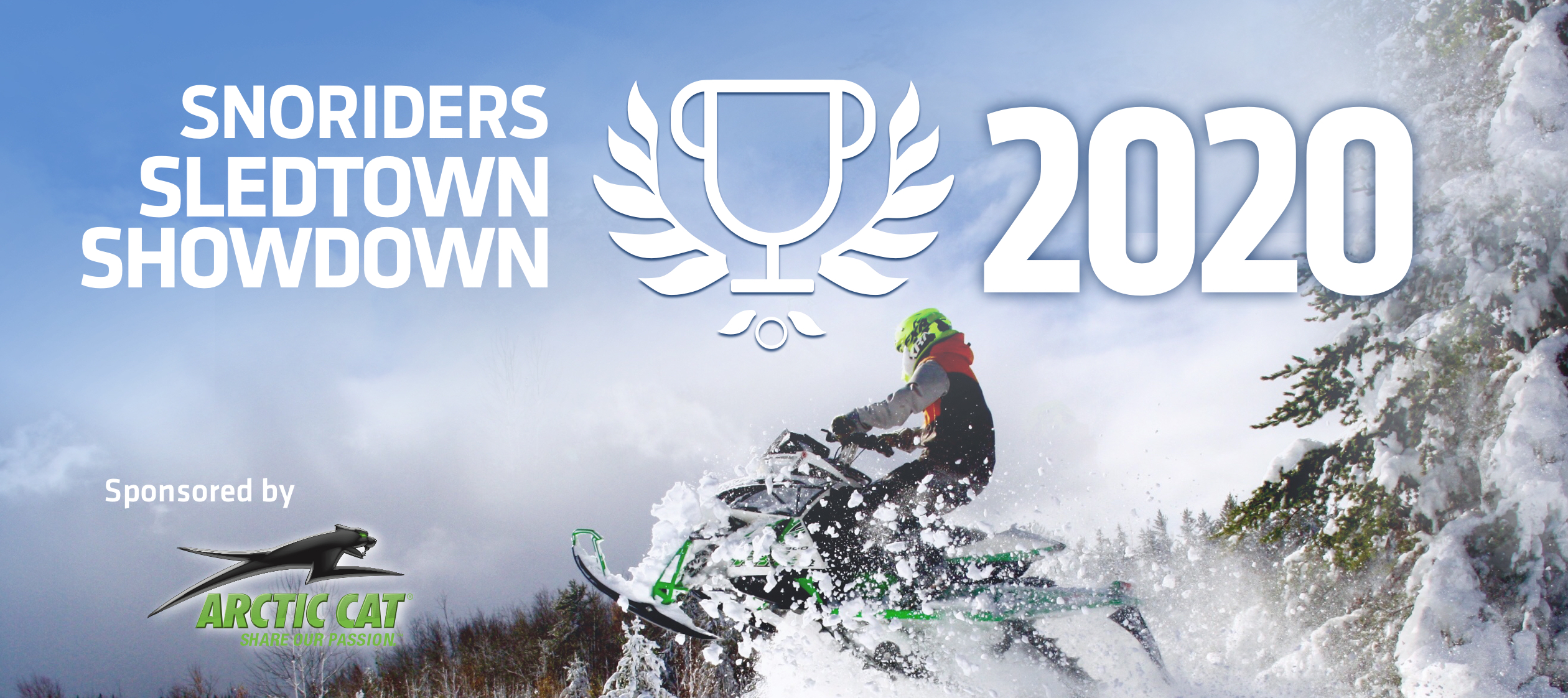 Everyone's favourite snowmobile competition has returned—it's time for SnoRiders' annual SledTown ShowDown!
Starting in December, we'll be pitting the top snowmobiling destinations across the country against each other. As the weeks pass, the destinations are whittled down. In April, the town left standing in the final round will be crowned the 2020 SledTown ShowDown Champion of Canada. A trophy, bragging rights and advertising with SnoRiders ensue.
Make sure you sign up for the SnoRiders eNewsletter so you're up to speed.