For many Rad Riders across the country, their introduction to powersports came from one of their elders—a parent or grandparent. But for those who were unable to rev the throttle in their formative years, the opportunity to ride later in life can come from an unexpected source: their children.
"My son got me into dirt biking," said Sammi Lynn Clayton, motocross and single-track dirt biker and snow biker. "My son has always been obsessed with dirt bikes and a friend had mentioned me getting one as well and the idea bloomed. I never had powersports growing up, so the idea didn't cross my mind until I started riding a dirt bike and realized the passion I had for it: the adrenalin, the mental and physical challenge and the family that comes along with it."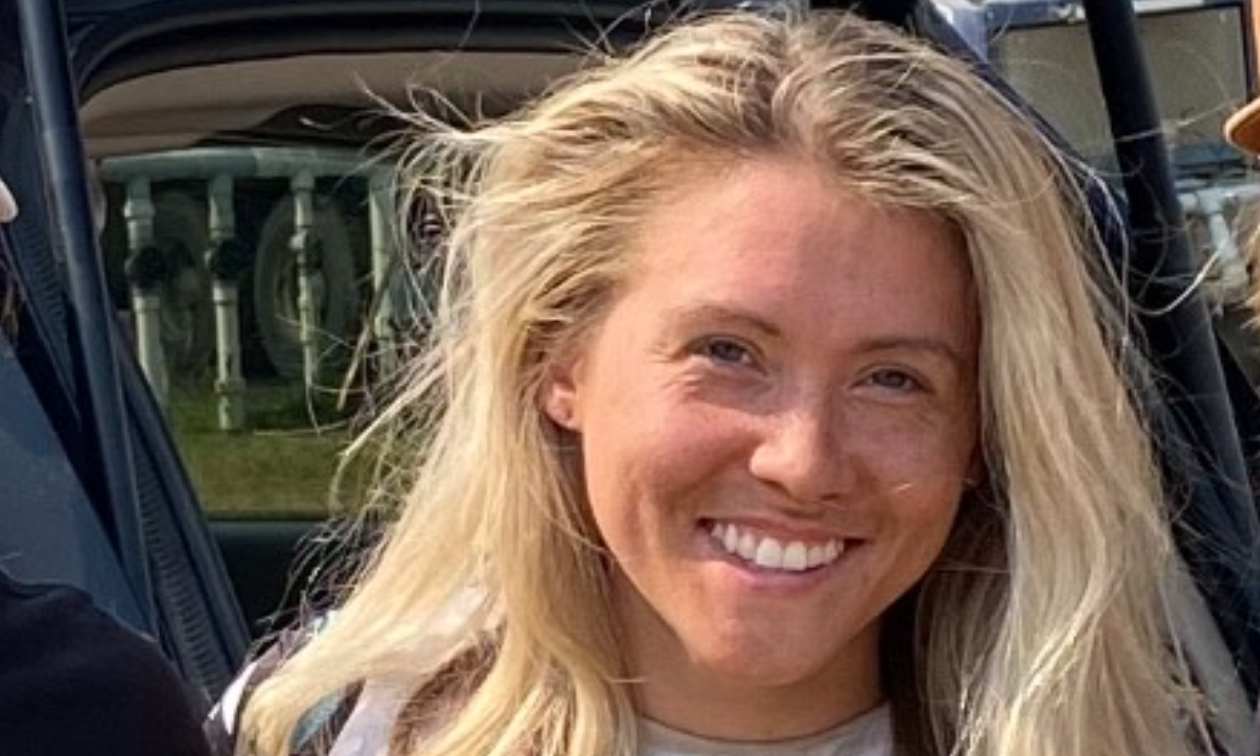 As awesome as dirt biking is in and of itself, the most treasured aspect of dirt biking for Clayton is being able to forge a strong bond with her son, Davian, while flourishing in the sport together.
"We get to learn at the same time and I think that's very unique to him to be able to see his mom going through the same things as he is: conquering fears, making mistakes, then succeeding and smashing goals," Clayton said. "He told me once that when he sees me do something, it gives him the courage to do it too, so I hold that close to my heart. Plus, he thinks I'm cool now, ha ha!"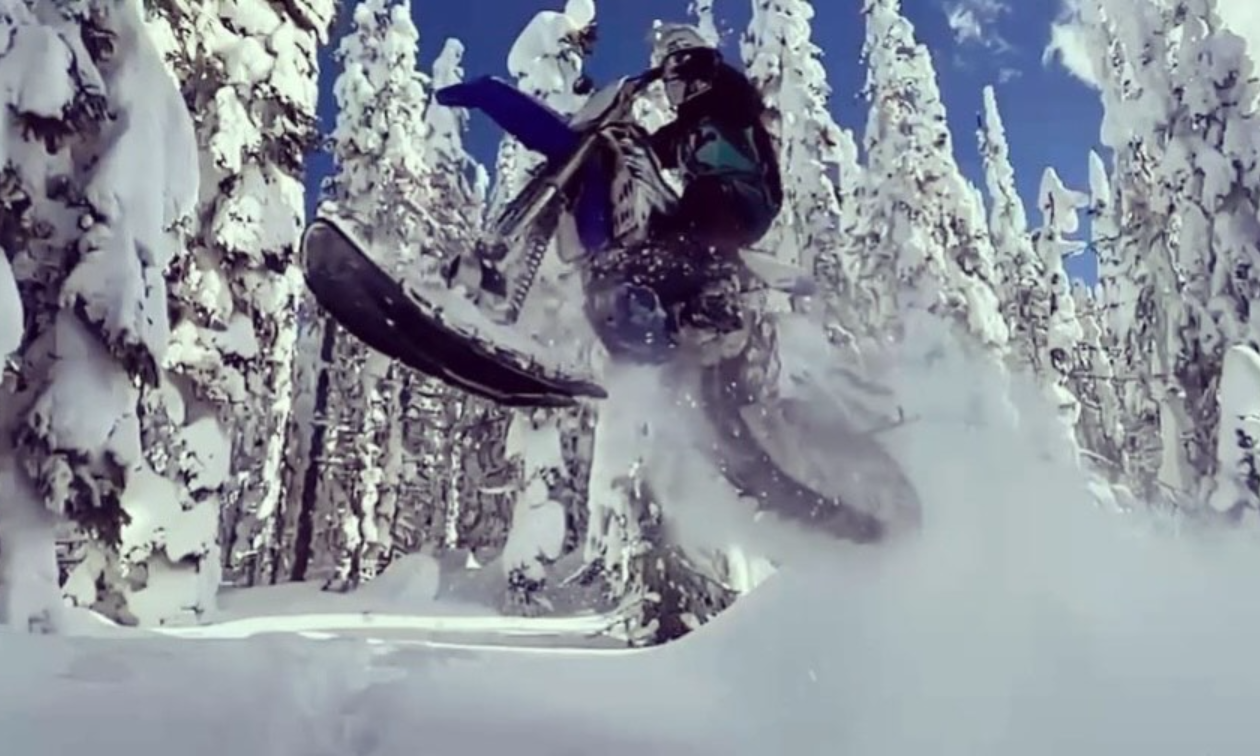 Besides dirt biking on her Yamaha YZ250F for motocross and single-track, Clayton has a talent for snow biking on her Yamaha YZ450F with a Yeti 120 SS as well. This winter, she'll be testing out the new Timbersled Riot 3 S Pro with Innerspace Watersports.
"After my first season on the dirt, a dear friend was thinking of trying snow biking and I loved the idea of being able to ride year round," said Clayton. "Last season, I was riding a new area and it looked like pillows everywhere and I was so tired but still trying to bounce around on them because I was so excited and I went over the bars at least four times in a couple hour timespan and all you can really do is laugh and wait for help, ha ha!"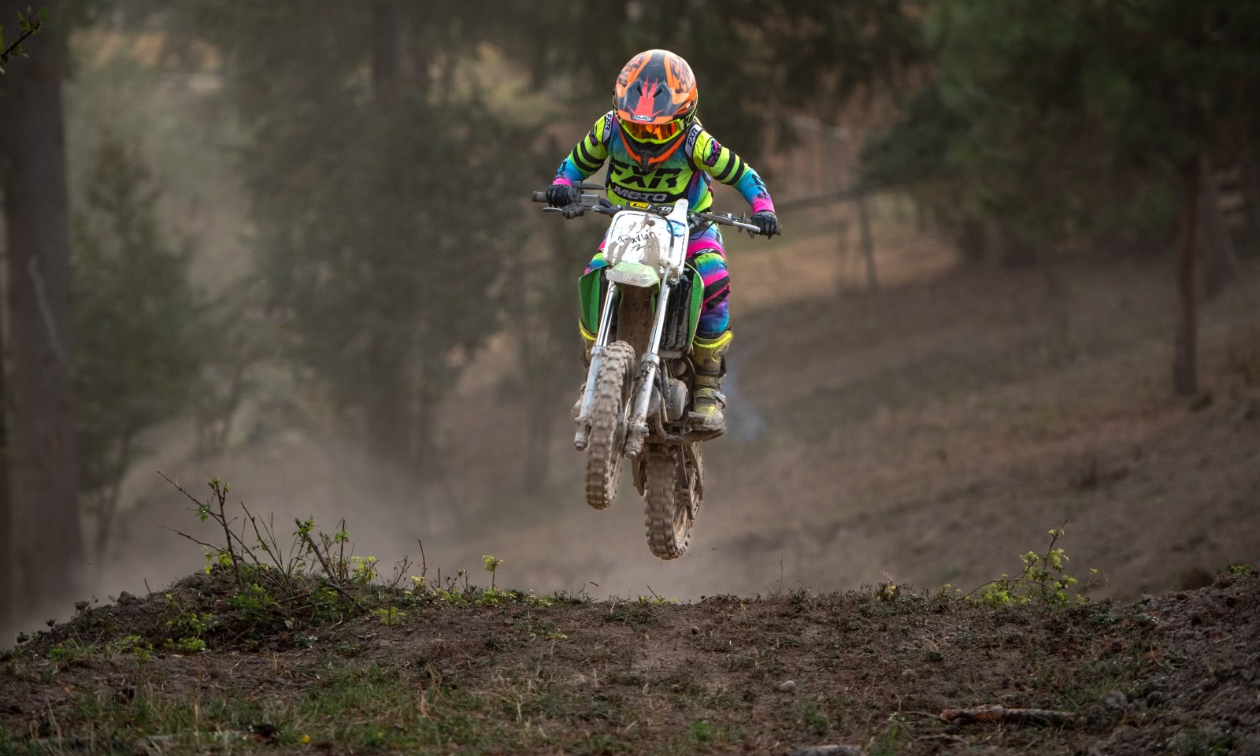 When it comes to the differences between dirt biking and snow biking, Clayton has noticed some key distinctions, such as handling and balance point.
"Your neutral riding position on a dirt bike won't be the same as a snow bike when jumping," said Clayton. "The rear tends to be a bit heavier due to the track kit on a snowbike so your body position will have to compensate for this when you're jumping so you don't land tail heavy and eject.
"For maintenance and care, snow bikes require a different oil for the winter along with an engine blanket and a thermostat to keep the machine at optimal running temperatures, which you will have to check frequently while out riding.
"Also, snow is nature's foam pit. Falling over, going over the bars and small crashes don't hurt in the deep pow so confidence can build faster without that fear."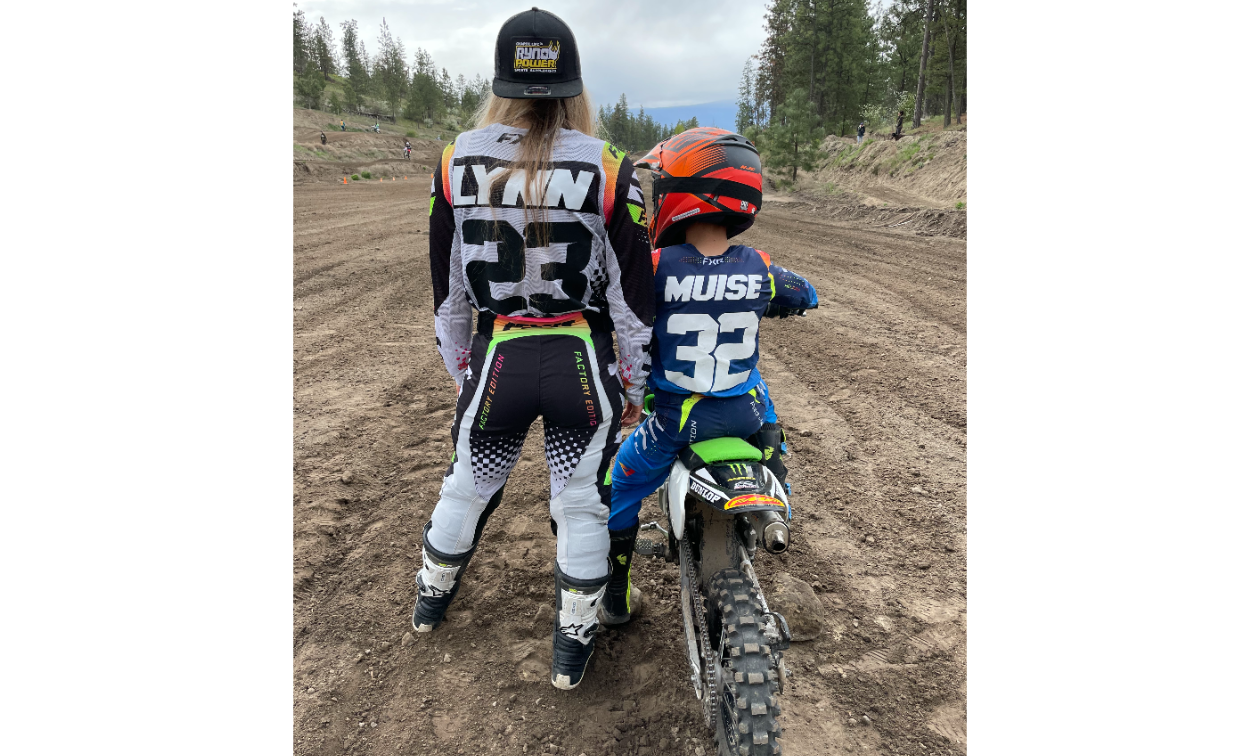 Clayton lives in Vernon, B.C., and her favourite places to tear up the dirt or play in the pow are Revelstoke and West Kelowna.
"Revelstoke has amazing snow and dirt riding—both track and trails—as well as a nice water hole to cool off in the summer and a hot spring closeby to warm up after snowbiking," said Clayton. "Kelowna has a great track with some amazing people that take care of it and fun, flowy trails for all skill levels."
Regardless of what she's riding, Clayton continues to grow in her love of powersports play with her son and the riding community at large.
"It teaches you a lot about yourself and what you're capable of and how to combine persistence and patience at the same time," Clayton said. "The support and encouragement from the community is incredible. Everyone is so welcoming and excited to see new faces of all ages come into these sports."