Tess Mason wears a lot of hats. Fortunately, those various forms of headgear allow her to explore the vast snowy playground found within British Columbia.
Mason is originally from Australia and has been living in Canada for nearly seven years. The imported Aussie is in her sixth snow biking season and her second season on the Timbersled team as a brand ambassador. She's also co-founder of Summit Snowbikes, and she's sponsored by Kelowna Yamaha & Ducati.
Some riders think becoming a powersports ambassador is a pipe dream, but that is not the case, as proven by Mason. Here, she breaks down her path to finding Timbersled and outlines a few tips that might prove useful if you've got aspirations to represent an awesome brand while hitting the throttle.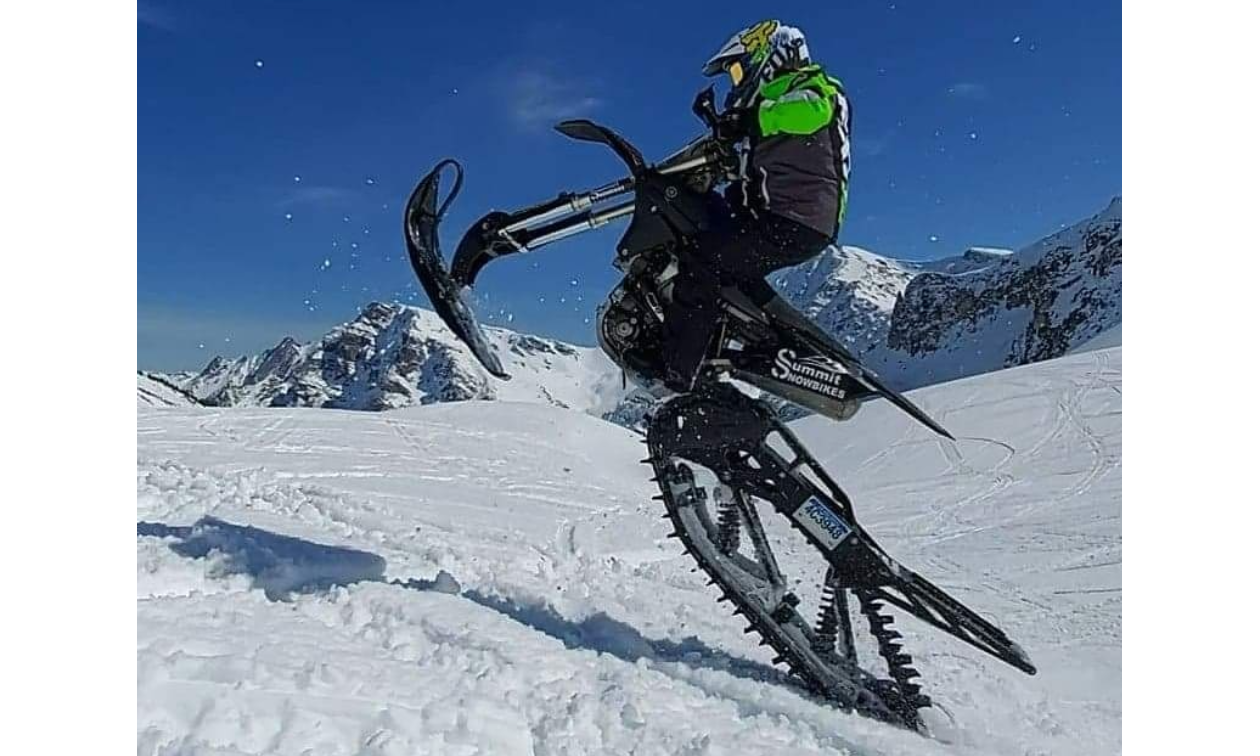 How did you become a Timbersled brand ambassador?
After riding snow bikes for a few seasons and developing a passion for the sport and product, I saw the opportunity come up online to apply for the ambassador program and I was one of the lucky people Timbersled signed on.
What is the daily routine of a brand ambassador?
Promoting and providing feedback of the products and sport on social media platforms, in-person, working with dealerships and snowmobile clubs. We have regular Timbersled ambassador team meetings with folks from engineering and product and marketing to discuss feedback, initiatives and product development.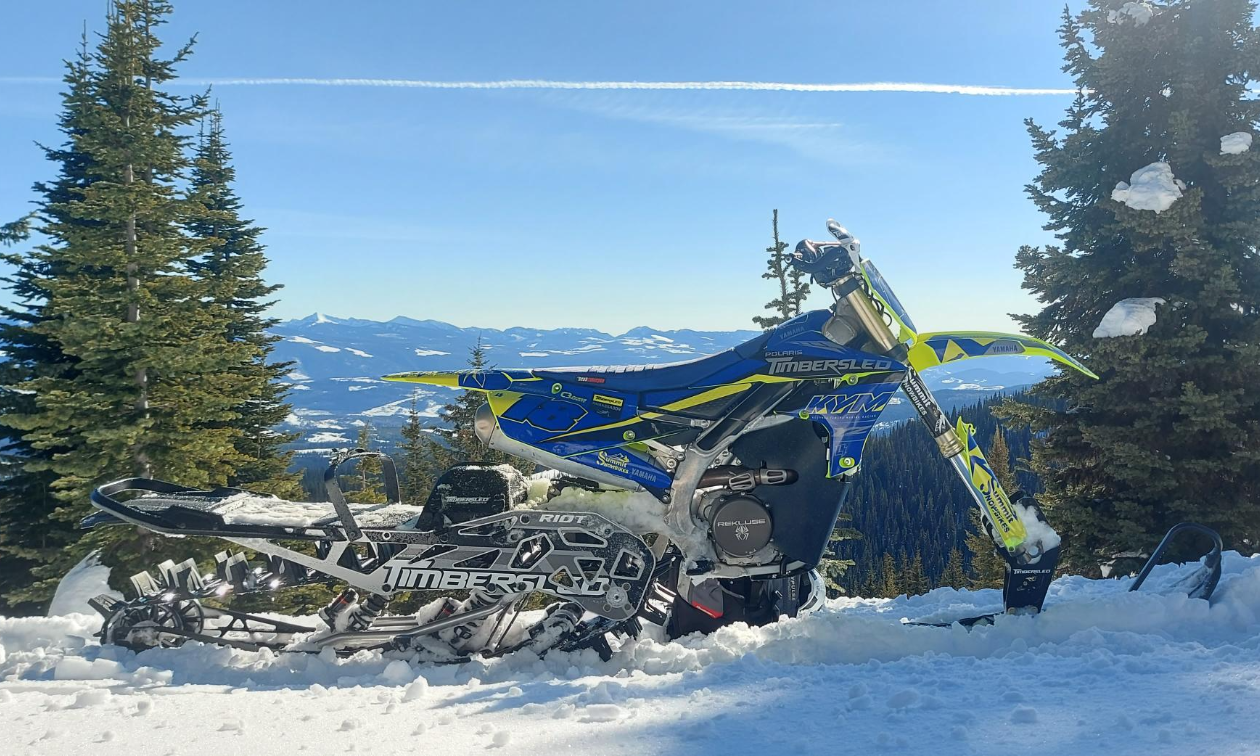 What's your favourite thing about working with Timbersled?
I love working with the whole team—from corporate to product to marketing to engineering to the other ambassadors and athletes. We're like one big happy family with a passion for snow biking. The opportunities, fun times and laughs are endless.
For anyone wanting to become a brand ambassador, Timbersled or otherwise, what should they do?
Anyone wanting to become an ambassador should be humble and passionate about the sport and products. Be proactive in providing feedback, promoting, attending events, and working with your local dealership and club.
How is dirt biking different in Canada than Australia?
It's nowhere near as hot as dirt biking in Canada. I've never been a trail riding girl so can't really comment on trail riding. I've always enjoyed riding the moto track more.
In my experience, the soil is softer here in Canada. It's not as dusty and the tracks don't get as rough as the Aussie ones. I haven't ridden down under for about seven years now, but another difference is the tracks I've ridden in Canada are groomed for practice, whereas the tracks I rode back home weren't groomed for practice.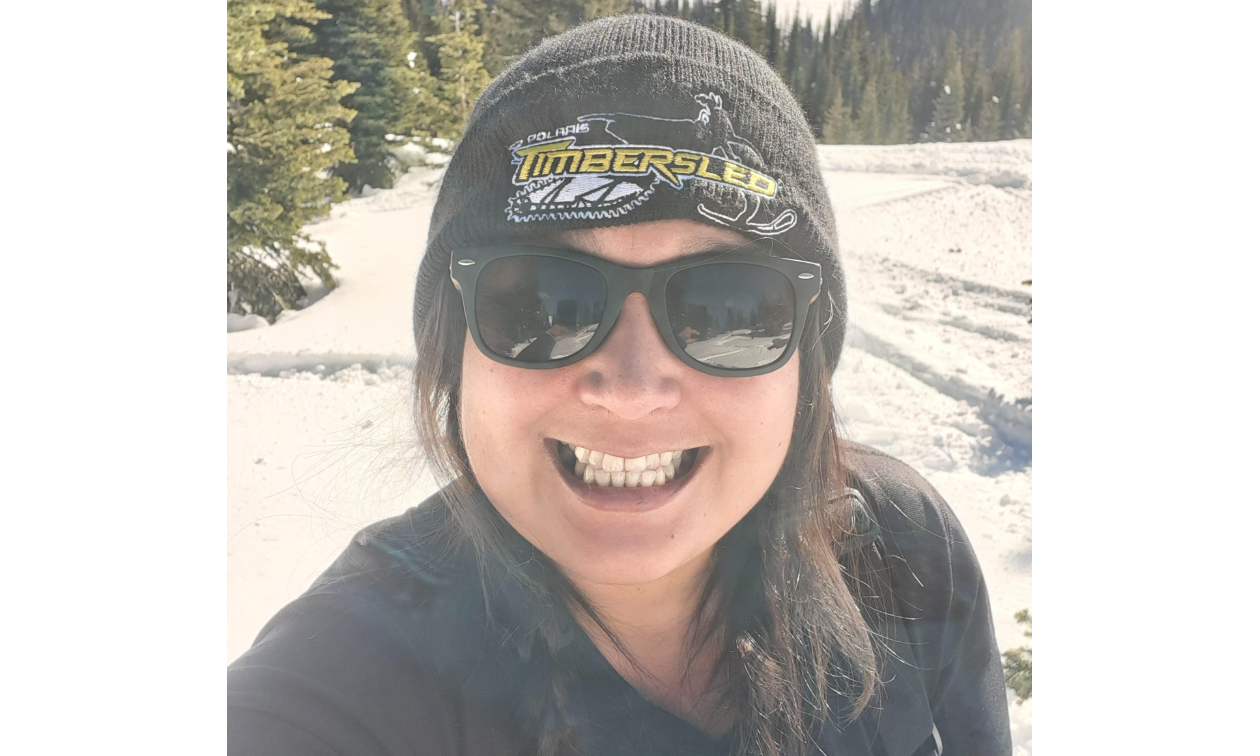 What kind of dirt bike do you ride in the summer? Is it the same as the snow bike you use in the winter?
Nope. I have two bikes, one for each season.
In the summer I ride a 2015 Yamaha YZ250F. In the winter, I ride a 2020 Yamaha YZ450F. My 450 is a bit too much for me on the dirt, although I did have one summer on it. It's so nice having two bikes and not having to convert between seasons. Yamaha all the way. Best bikes ever!
Why do you like that one the best?
Winter is definitely my favourite time to ride. So my 450 snow bike is my favourite bike.
How difficult is it to switch a dirt bike into a snowbike?
Converting a bike can be tricky. It takes about two hours to complete a general conversion (removing wheels, installing the fit kit, ski and track, etc.).
When you buy a Timbersled snow bike kit, a comprehensive install manual is included and the product specialist team is only a phone call away to answer any questions. Allow an additional four-to-five hours to install accessories such as coolant heated bars, thermostat, footpegs, handguards etc. Luckily for me, I have my very own mechanic, my husband Shannon, who helps and educates me with every conversion we do.
How is Timbersled ahead of the competition when it comes to snowbikes?
Timbersled tough, baby! You won't find any other snow bike kit stronger. Timbersled has the largest range of models to suit every style of riding, from racing to backcountry, hill climbing, jumping, and even a kit for the kids. Timbersled has snow bike kits for the whole family.