Snow biking is a natural fit for Cody Matechuk, which comes as no surprise since the 22-year-old from Cochrane, Alberta, was raised on two wheels—first dirt bikes, then street bikes, followed by a short but very successful career as a professional Canadian roadracer.
Somewhere between winning two national titles and being aligned with Harley-Davidson, Matechuk also made a name for himself as a professional motocross racer.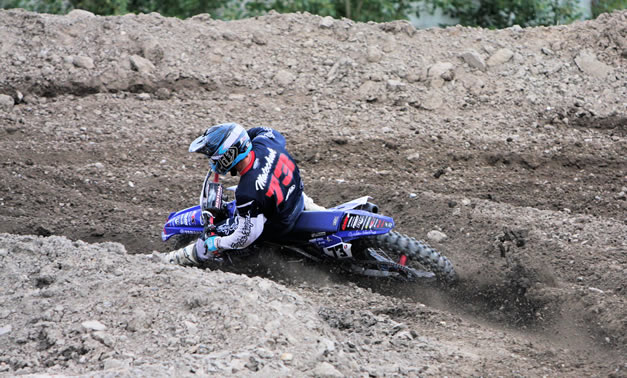 And he's no stranger to the snowmobiling scene either.
"I started snowmobiling a few years ago," he said.
Aboard a 2014 Polaris Pro-RMK 163, he enjoyed the freedom of backcountry sledding, but kept a close eye on the snow bike evolution as well.
"I've always had an interest in (snow bikes)," he said. "When they first came out, though, they weren't good enough. Through the development and what they have become now, it was time to get into it."
With the help of his motocross sponsor, Cycle Works Foothills, Matechuk lined up a Timbersled 120 kit for winter 2016, sold his sled and a few days later was doing the one-ski thing on his Yamaha 450.
"That weekend, we went for our first ride and it was awesome," he said.
For him, it opened up a whole new world.
"The coolest thing is that when you're on a snowmobile, you gotta stop, setup and figure out a line . . . whereas just like on a dirt bike, on a snow bike you look at a hill and there's no sidehill, you just ride across it. And instead of picking lines over a boulder field, you are just jumping off lines and turning and there's no hesitation. You just go and do whatever you want."
Matechuk loves the super tight, technical tree riding, but he's not afraid to air it out either.
"Sometimes, you find a natural line and you can just hit it, and then there are days where we spend six or seven hours shovelling up a jump," he said. "It's all part of the new experience."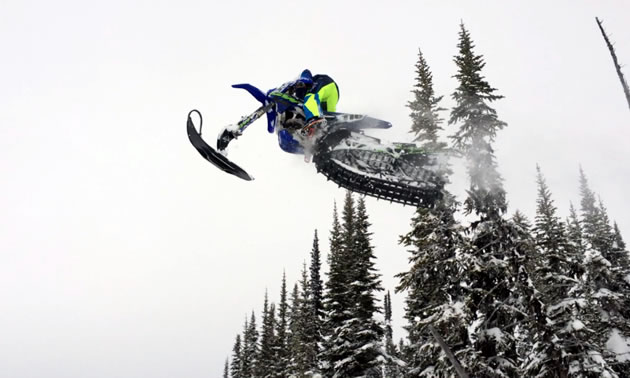 Different strokes, same folks
Of course, snow bikes and sleds are completely different machines, but according to Matechuk, it's a myth that they don't mix.
"I have a Ski-Doo buddy and he and I ride together pretty much all the time," he said. "They say snow bikes and sleds can't ride together but where he's at on a sled and where I am at on a snow bike, we can just go."
The sport has come a long way, but Matechuk believes there are some big technological advancements yet to come.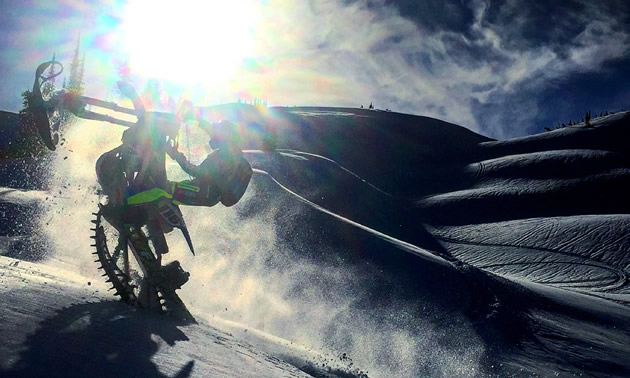 "I think the front end is going to be the next big thing that we need to work on, through ski and suspension designs and maybe chassis designs," he said.
Matechuk and his father, Rod—who is the owner of RMR Suspensions in Abbotsford, B.C.—have already designed a suspension to handle the extra weight that a snow bike kit puts on the front forks.
"It's working really well," he said.
This winter, Matechuk is planning to hit the scene even harder, so don't be surprised if you see his name popping up in the same circles as snow bike pioneers Reagan Sieg and Brock Hoyer.
Visit Matechuk's website for updates.