Round 4: Choose your SledTown ShowDown provincial champion!
Vote for your favourite SledTown for each province:
Head-to-head matchups are all the rage these days, and for good reason.
Two competitors enter, but only one emerges: The champion.
Drama, tension, excitement—it's all been driving towards this apex. Each Western Canadian province (British Columbia, Alberta, Saskatchewan and Manitoba) is oh-so-close to determining who their provincial champion will be. Glory is within the grasp of our finalists. It's win-or-go-home time. A long offseason of "what if's" awaits the loser. Which snowmobiling destinations will reach out and seize the opportunity to be crowned SledTown ShowDown provincial champions?
Here are the matchups for Round 4:
British Columbia:
5 Tumbler Ridge vs 4 Sicamous
Alberta:
5 Whitecourt vs 4 Swan Hills
Saskatchewan:
1 Hudson Bay vs 6 Archerwill
Manitoba:
1 Flin Flon vs 6 Thomspon
Vote for your favourite below, then let your buds know about the contest by sharing on social media (Facebook, Instagram and Twitter) and getting them to vote through your favs too.
Round 4 runs March 14 to 26, 2023.
New to the contest? This is how it works: we start with 16 destinations from each Western province in Canada. Each round, our readers vote for their favourites and the destinations get whittled down. By Round 4, we'll have our provincial winners, which will go head-to-head until only one town remains to be crowned the 2023 SledTown ShowDown Champion of Western Canada. For a full account of previous SledTown ShowDowns, see our complete history of SnoRiders' SledTown ShowDown.
Here's what the winner gets:
A shiny SledTown trophy, bragging rights and feature articles on SnoRidersWest.com. Plus, it is a chance to raise positive awareness of snowmobiling and to recognize local clubs for all their hard work.
Social media plays a big role in this contest so be sure to hit "share" after you vote to let your friends know about the contest. You can also follow SnoRiders on Facebook, Instagram and Twitter for quick updates during the contest. Feel free to tag us in photos and use the #SledTown2023 to promote your favourite town.
If you're on our e-Newsletter list, you'll also get SledTown ShowDown news, plus our best snowmobiling stories, each month. Not on the list? Sign up here.
Vote once per round for the best chance at seeing your favourite SledTown advance to the next round. Good luck to you and your SledTown.
Vote for your favourite Sledtown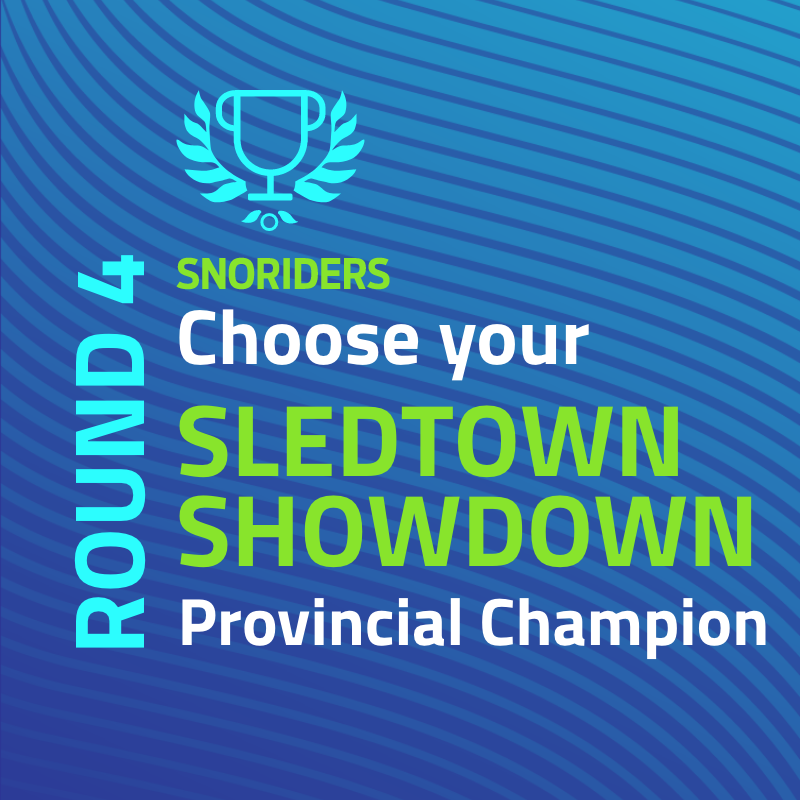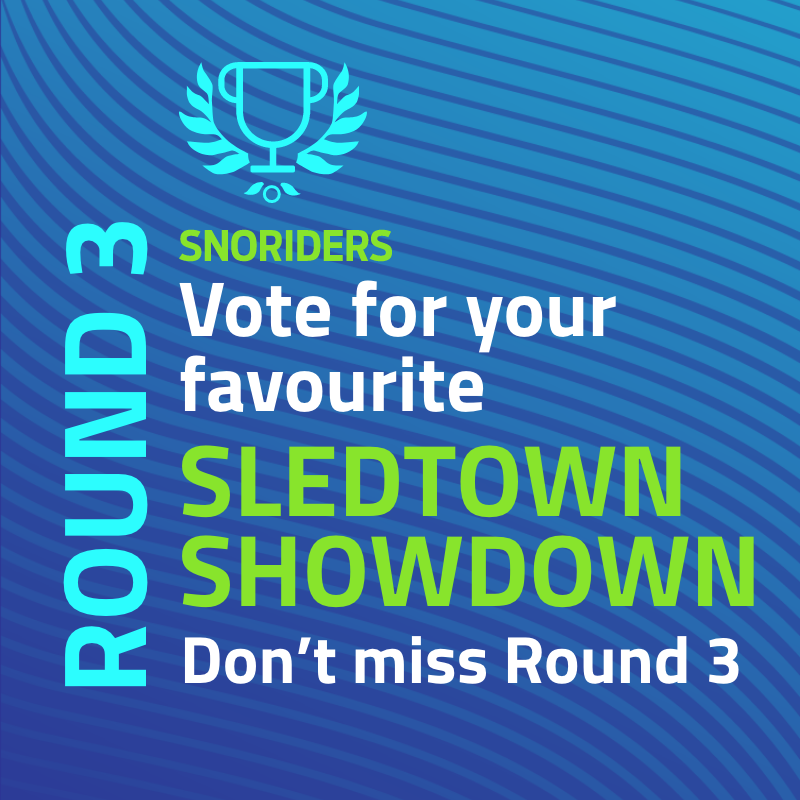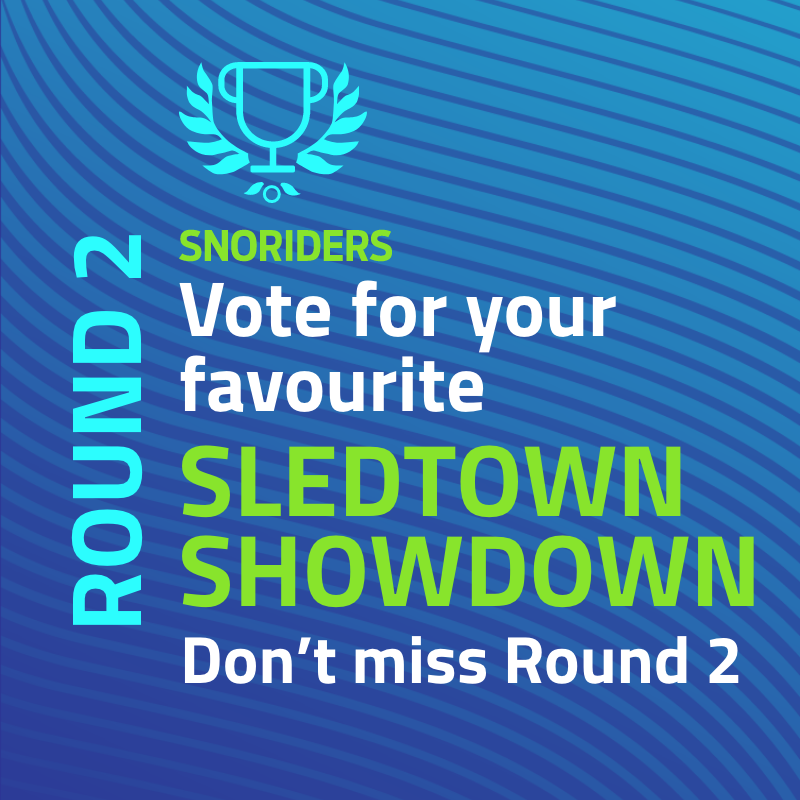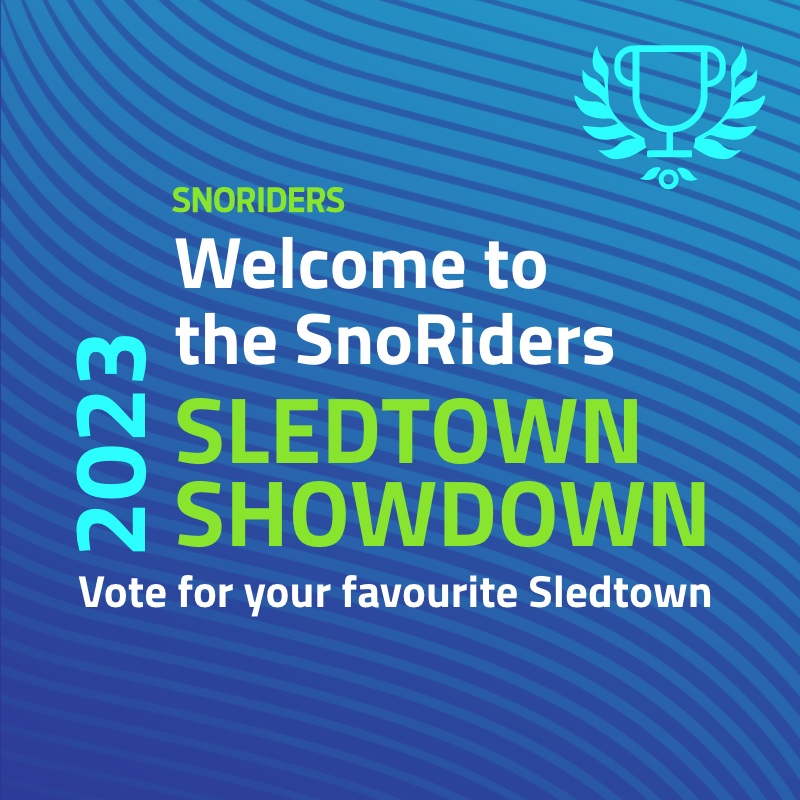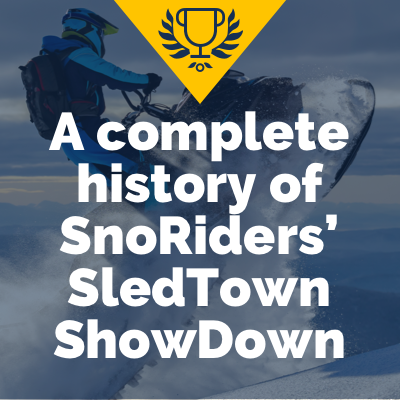 SledTown ShowDown
Every SledTown ShowDown contest winner and provincial champion is chronicled for convenient reference
by Kyle Born