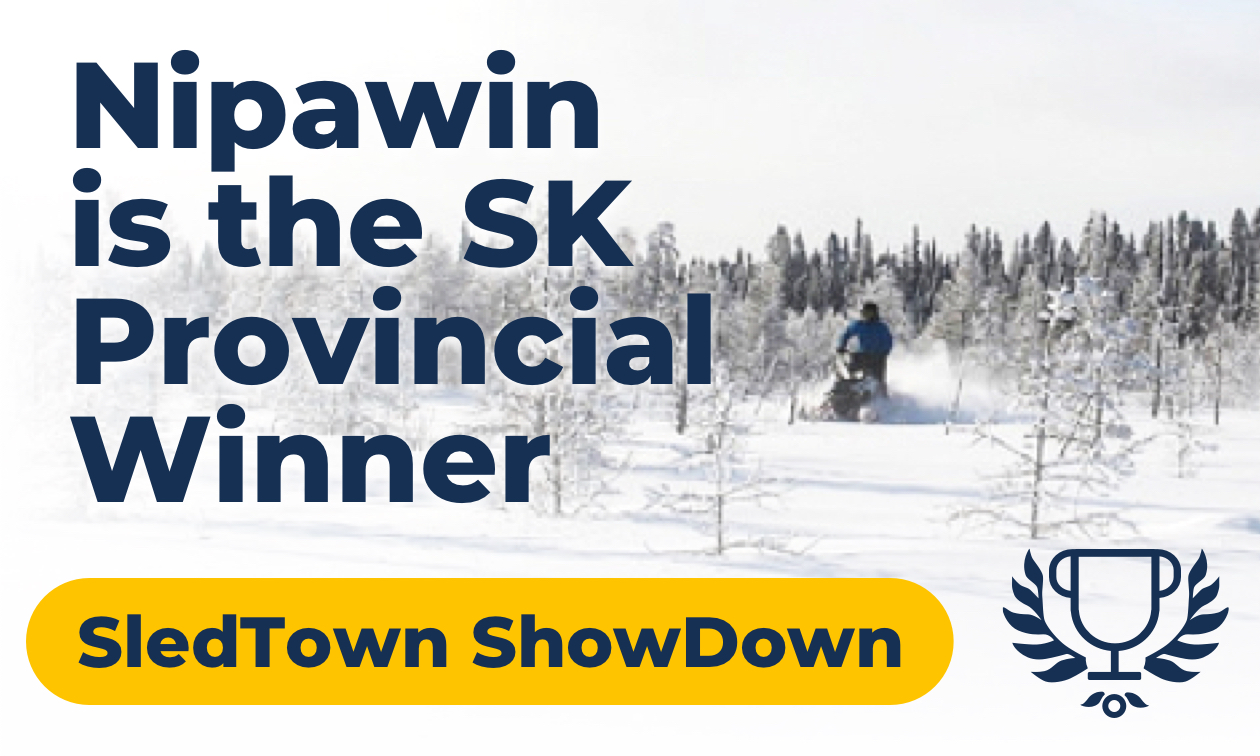 Nipawin is Saskatchewan's 2021 SledTown ShowDown provincial champion!
Congratulations to Nipawin, Saskatchewan's 2021 SledTown ShowDown provincial champion! This is Nipawin's first provincial title.
Nipawin (4,164 votes 59%) had a strong showing once again in Round 4 and kept Carrot River/Arborfield (2,949 votes, 41%) in the rearview from the outset.
A major upset occured in Saskatchewan during Round 3. Hudson Bay was the provincial champion the last two years and expected to be in that position again. Those lofty goals came crashing down as Nipawin (4,088 votes, 53%) pulled off a nail biter victory over the reigning provincial champ, Hudson Bay (3,614 votes, 47%).
During Round 2, Nipawin (308 votes, 55%) made it past Porcupine Plain (255 votes, 45%) unscathed.
In Round 1, Nipawin (205 votes, 54%) was in a tough fight with Archerwill (173 votes, 46%) and managed to make it through the other side.
These are the results from round 1 to round 4: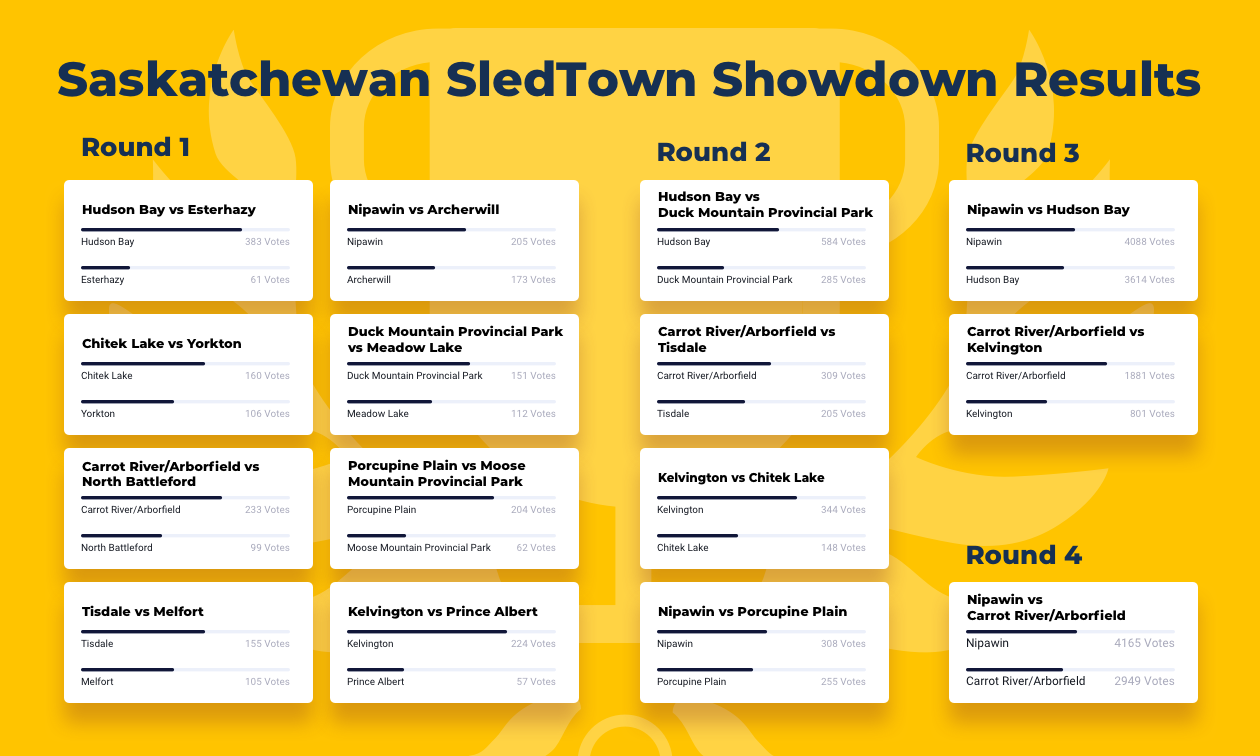 Check out the other provincial pages
Stay updated
Subscribe to the SnoRiders email newsletter and we'll let you know when the next round begins.