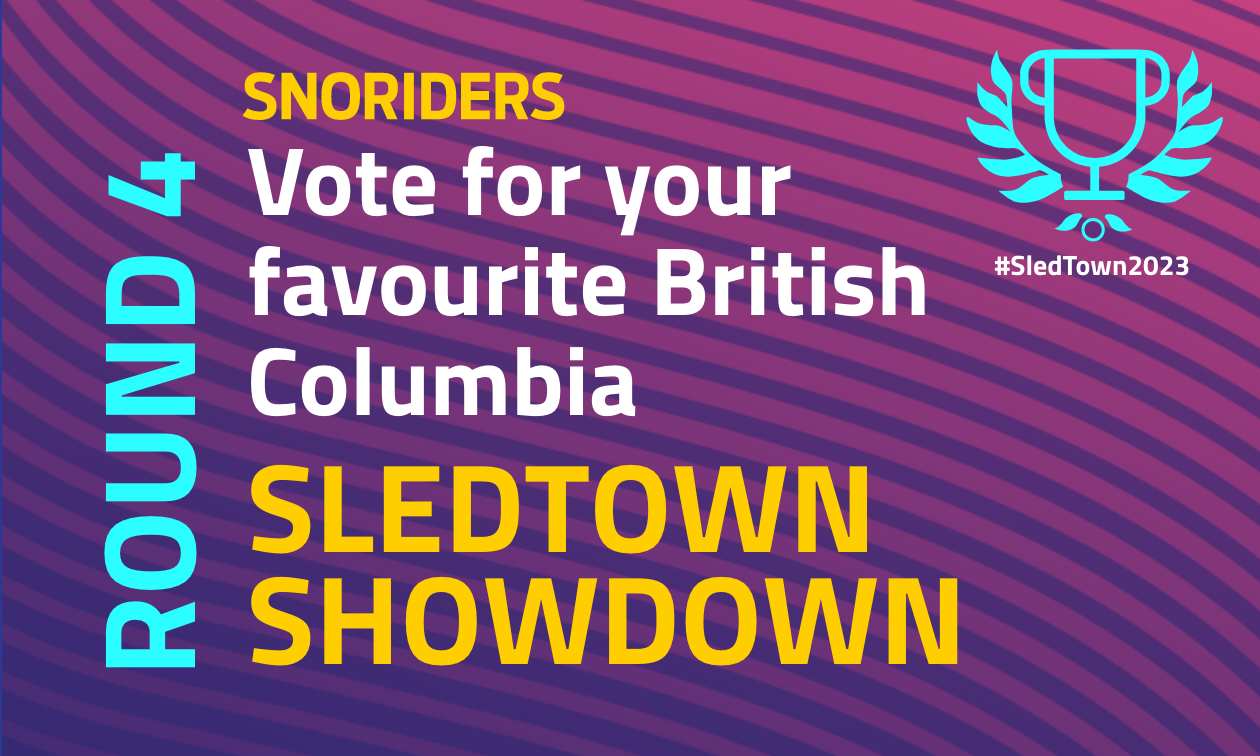 Vote for your favourite British Columbia SledTown
Congratulations to Tumbler Ridge, British Columbia's 2023 SledTown ShowDown provincial champion!
Tumbler Ridge won in a tight race against provincial rival Sicamous (54% vs 46%) to take home their second provincial title. (Tumbler Ridge was the SledTown Champion in 2019.)
British Columbia Brackets
Vote for your favourite SledTown for each province:
Stay updated
Subscribe to the SnoRiders email newsletter and we'll let you know when the next round begins.