If you love mountain snowmobiling and being in the backcountry, the Kootenay Rockies region is the place to be.
British Columbia is arguably one of the best places in the world for mountain snowmobiling. In some places, the white gold can reach depths of 40 feet. Then there are the trails. With support from the British Columbia Snowmobile Federation, this province is home to over 3,000 kilometres of maintained snowmobile trails. Through valleys and passes, these trails take riders to snowmobiling areas in world-class mountain ranges.
Here's a list of the top 8 best places to go snowmobiling in British Columbia's Kootenay Rockies:
With top-quality snowmobile trails, accommodations, snowmobile rental facilities and dealerships, Revelstoke is a natural choice for your next sledding trip. There are resorts and restaurants there to enhance your stay when you aren't busy carving up the terrain and enjoying the fabulous snow conditions that Revelstoke is known for.
Revelstoke has the Monashee and Columbia Mountain ranges on its doorstep, which get hammered with an annual snowfall of 460 inches (40 feet). Add in groomed trail access and sled-in, sled-out resorts and it's no wonder filmmakers and snowmobilers from around the world place Revelstoke at the top of their must-ride list.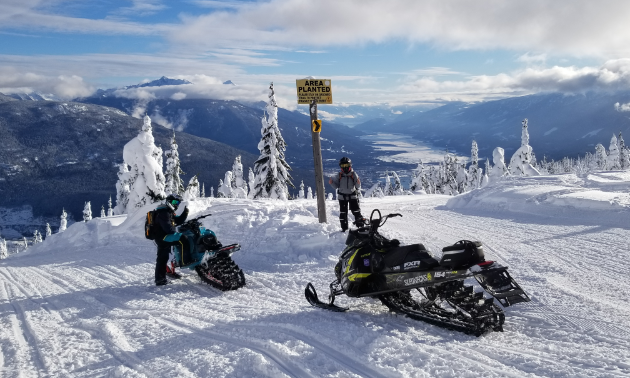 Golden is a top-ranked snowmobiling destination as voted by our readers. Celebrate the award-winning champagne powder in Golden's snowmobiling terrain with an unforgettable ride in the alpine. Well known for its challenging alpine sledding, the Golden area also offers some rewarding riding for snowmobilers with beginner-level abilities as well as some great spots for families. If you're new to the sport, Golden has several snowmobile tour providers that can cater to your riding needs.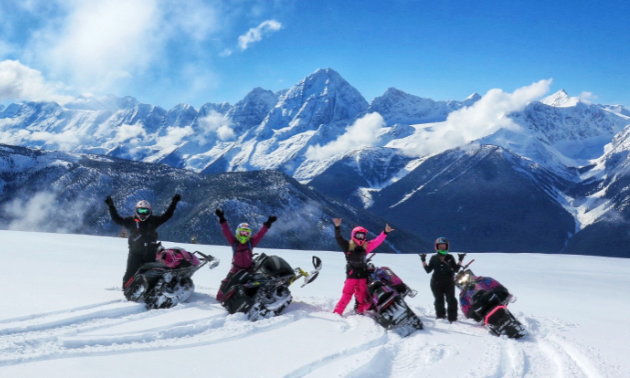 The Elk Valley, and more specifically Fernie, is another Kootenay destination that ranks high on our snowmobiling radar. Around this tight-knit little ski town, you will find lots of technical tree riding and snow aplenty.
With the perfect combination of groomed trails and play areas, it's a great destination for families and those riders who are looking for a challenge. Being situated in the Rockies at a fairly high elevation, Fernie usually gets a dump of snow long before other communities in this region.
If you're looking for a tour guide, there are a few great choices in town.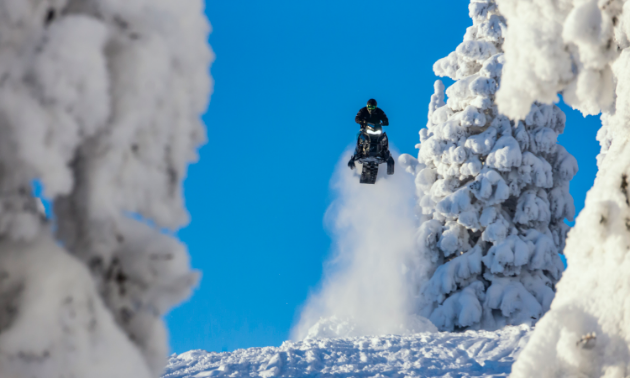 With the Rocky Mountains to the northeast and the Purcells to the west, the city of Cranbrook provides access to some of the best mountain sledding opportunities in the East Kootenay. Sledders will find everything from beginner to extreme mountain riding here. The Cranbrook Snowmobile Club's two-storey cabin in the Lumberton sledding area is renowned for its luxurious amenities that include a propane stove, wood heat and bunk beds to sleep 20. As the largest urban centre in the region, Cranbrook has a variety of restaurants, hotels and other services to make your sledding trip complete.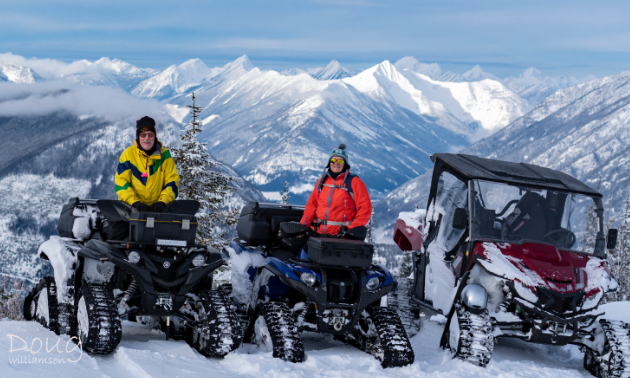 Nestled between the Purcell Mountains and the Rockies, the Columbia Valley is a prime destinations for picky snowmobilers. Beginner and intermediate sledders will find lots to entertain them, while thrill-seekers will never run out of powder-filled playgrounds in the high alpine. And best of all, when the day is done, you can check out one of the area's hot springs and soak away the day's sore muscles.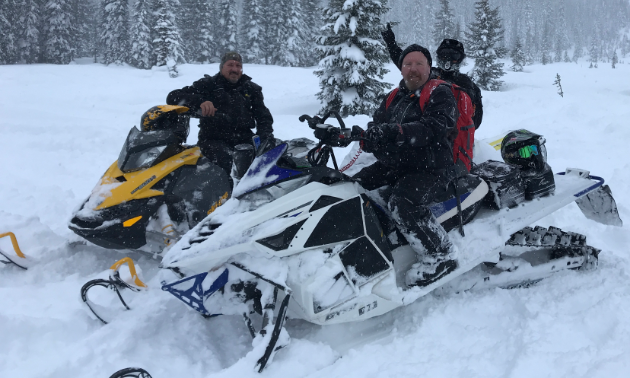 Snowmobiling around Nelson and Kaslo is a treat for sledding enthusiasts. With classic B.C. trails and impressive snow conditions, you're going to love your snowmobile trip to this area.
Meadow Mountain has open alpine meadows with technical tree riding at the treeline. Meadow Mountain Cabin is a 60-year-old mining-style cabin that has been refurbished into a warm-up shelter that is maintained by the Nelson Snowmobile Club.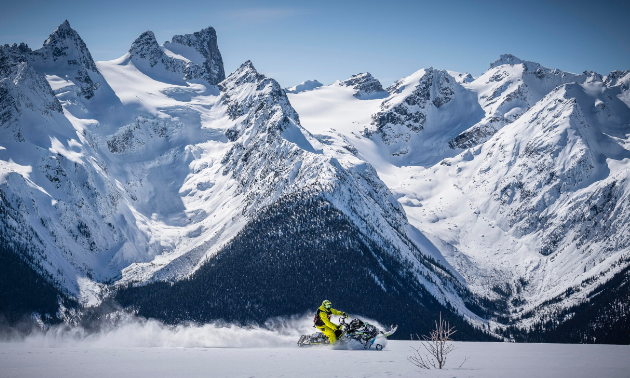 Nakusp is a little gem in the mountains. For whatever reason, not many people are familiar with Nakusp and its stellar snow. The deep and steep virgin snow provides phenomenal riding all along the valley.
One of the most noteworthy features of snowmobiling in Nakusp is the ability to ride any time of the year.
"On a good snowpack here, there's good riding in July," said Mark Aeichele, president of the Arrow Lakes Ridge Riders. "There's freedom to ride just about anywhere—and any time of year, too."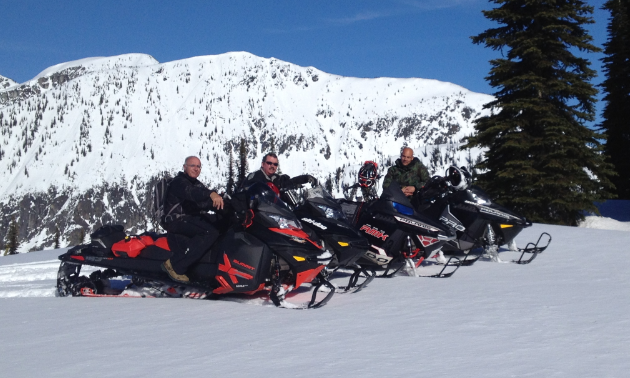 With a pleasant winter climate, ample mountain snowfall and eye-catching natural surroundings, Creston is appealing to snowmobilers.
The Kokanee Country Snowmobile Club (KCSC) was recently able to secure a new land access permit to areas that were previously closed to snowmobile access in the South Selkirk and South Purcell Mountain regions that border the Creston Valley.
Thanks in large part to their handling of the caribou situation in Creston, the KCSC has earned the British Columbia Snowmobile Federation (BCSF) Excellence Award for Outstanding Snowmobile Club of the Year.