Saskatchewan snowmobilers know where to go when they want to dive into the snow: Hudson Bay.
During SnoRiders' annual SledTown ShowDown competition, Hudson Bay was named Saskatchewan's 2022 SledTown ShowDown provincial champion for the fourth time, securing the honour for the third time in the last four years (2022, 2020, 2019, 2015).
The Hudson Bay Trail Riders maintain quality trails that roll over a variety of terrain with plenty of new and inviting warm-up shelters along the way. With the ability to ride right from your accommodations to anywhere in town, this snowmobilers' paradise is one worth exploring again and again.
There are plenty of reasons for Hudson Bay's fourth SledTown ShowDown victory. To provide further insight, Clayton Sheptak, President of the Hudson Bay Trail Riders, explained why Hudson Bay is such a popular place to play these days.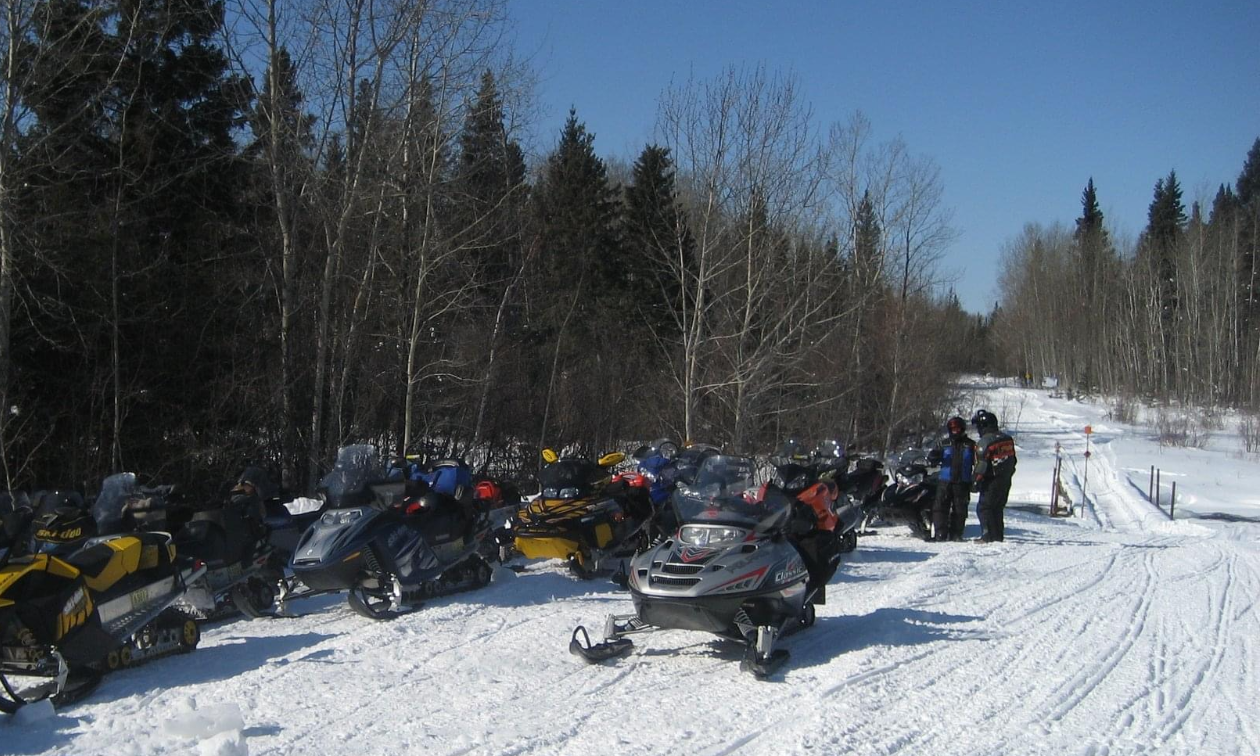 How did your club rally the community to vote for SledTown ShowDown?
Our club rallied the community to vote for Sledtown Showdown by sharing the link repeatedly over Facebook, as well as word of mouth with people that aren't on social media.
What was your reaction to winning the 2022 SledTown ShowDown Provincial Championship for Saskatchewan?
Our reaction to winning the provincial title once again was excitement and overall honour.
Hudson Bay won its fourth SledTown ShowDown provincial championship for Saskatchewan. How are the Trail Riders and the Hudson Bay community celebrating this historic accomplishment?
We don't have anything set in concrete at this time for any celebration. We're just hoping Covid holds off this season and we can have our regular sled rally in February again.
Why do you think snowmobilers are so passionate about riding in Hudson Bay?
I believe that snowmobiles are so passionate about riding here because of the amazing work our club puts in to keep our trails and shacks all up-to-date. And, let's be honest, we always get snow when some places don't.
For anyone who has yet to sled in Hudson Bay but is considering making the trek, what would you tell them to entice them to come?
We have the most miles of trail out of any club in the province so you can ride all weekend long and not have to repeat a ride. You never know what you may come across while riding our beautiful scenic trails and provincial park. The possibilities are endless here.