Well-signed, mapped and completely connected across the province, Saskatchewan's 10,000-plus kilometres of groomed snowmobile trails are perfect for casual afternoon rides or epic, multi-day trips. The terrain ranges from deep-cut river valleys to rolling aspen parkland to thick, boreal forest. Thanks to the 66 snowmobile clubs in Saskatchewan, there are also numerous warm-up shelters spread evenly throughout the trail system.
Where to start? Based on SnoRiders' annual SledTown ShowDown contest and Rider's Choice Awards, we have prepared a list of the top best places to go snowmobiling in Saskatchewan. Start in these destinations and then let your sense of adventure lead you across the snowy wonderland that embraces Saskatchewan throughout the winter months.
For eight consecutive years, readers of SnoRiders magazine voted Hudson Bay their Favourite Overall Snowmobiling Area in Saskatchewan. Why? Maybe it has something to do with the snow, which is consistently deep and fresh, lasting well into April. Or, it could be that there are 690 kilometres of maintained trails, complete with 16 modern warm-up shelters. Either way, Hudson Bay deserves a spot on this list of top places to ride in Saskatchewan. See our Hudson Bay section for more info.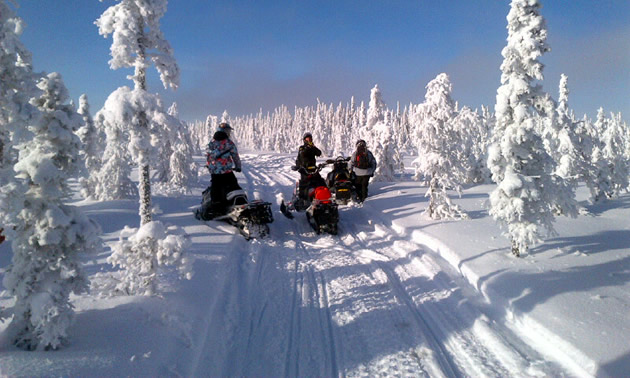 A top contender in our annual SledTown ShowDown contest, Yorkton offers 400 kilometres of trails and nine warm-up shelters. It is one of the few cities in the province that allows snowmobilers to access the trails from their motel along designated routes. Plus, all four sled brands have dealers in Yorkton. See our Yorkton section for more info.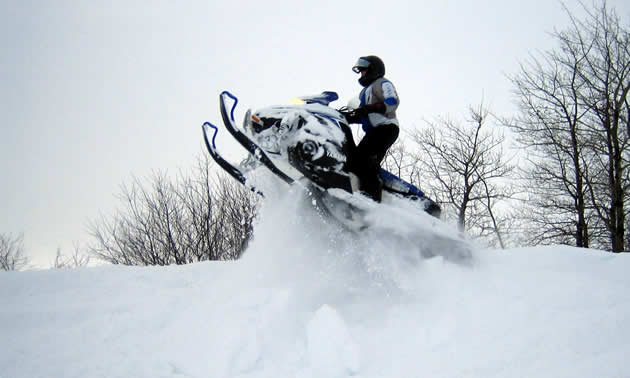 Some of the best warm-up shelters in Saskatchewan can be found along the Battleford Trail Breakers' system, which is mapped out at 450 kilometres. One of the largest trail systems in the province, it offers snowmobilers the chance to explore aspen parkland, boreal forest and rolling plains. See our North Battleford section for more information.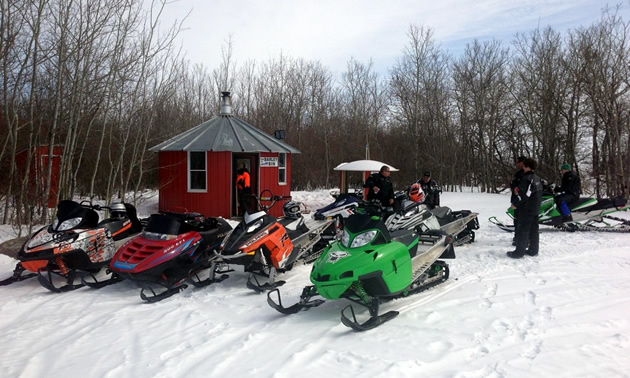 Scenic and snowy is Fort Qu'Appelle. This destination has four lakes in the vicinity, which snowmobilers can explore if conditions permit. The area is also known for its consistently good snow conditions and immaculate trail system, which is cared for by members of the Calling Lakes Cruisers. See our Fort Qu'Appelle section for more information.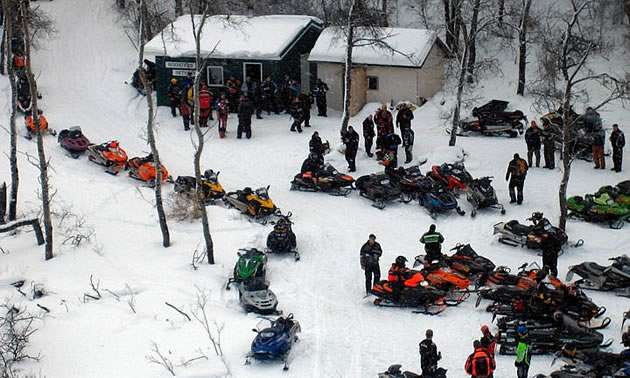 Any preconceived notions one may have about the altitude in Saskatchewan will be busted when visiting Nipawin. Not only is this destination home to over 230 kilometres of maintained snowmobile trails, but an upscale ski resort as well. That should tell you enough about the terrain and snow conditions here, but if you're still not convinced, see our Nipawin section for more information.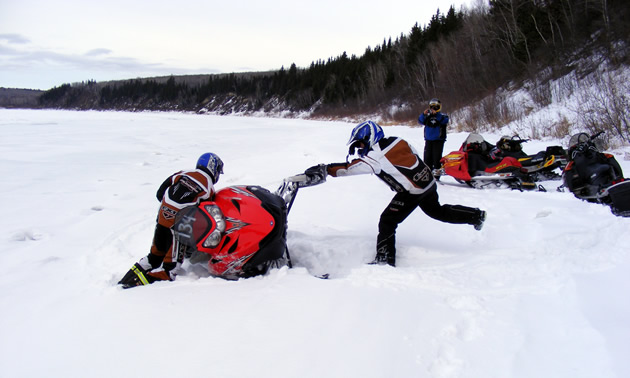 Hard against the Saskatchewan-Manitoba border is Duck Mountain Provincial Park and one of the most popular places in Saskatchewan to sled. Duck Mountain Provincial Park has over 70 kilometres of groomed trails and warm-up shelters, with one of the busiest being the Green Lake Shelter. From here, sledders can head east into the park or west along the Trans-Canadian Snowmobile Trail to Kamsack. For more info, see our Duck Mountain Provincial Park section.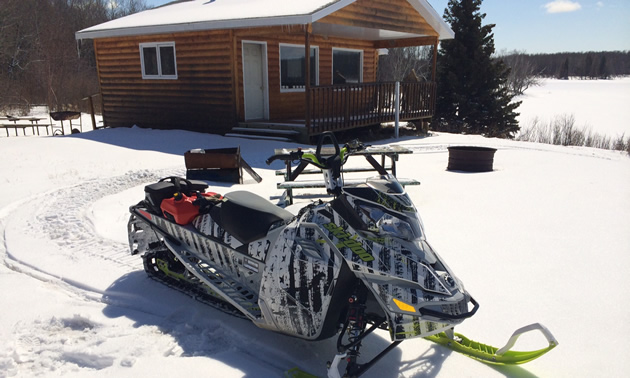 A massive 455-kilometre web of interconnecting trails surrounds the town of Kelvington. The trails take riders from picturesque open farmland through the communities of Rose Valley, Wadena, Lintlaw and Kelvington and up to the lakeshore of Fishing Lake. Sledders can also choose to ride the premier parkland of Greenwater Provincial Park. See our Kelvington section for more info.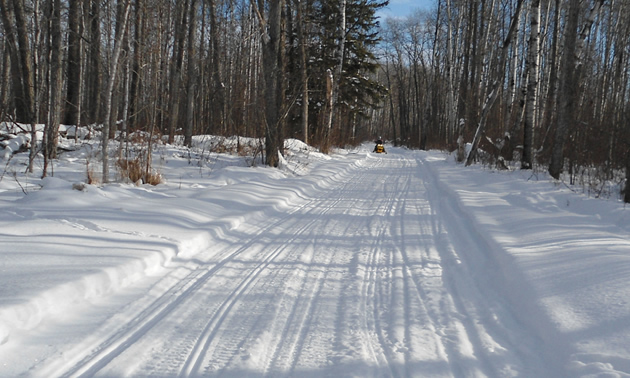 The resort village of Candle Lake is another consistent winner in SnoRiders' annual Rider's Choice Awards. With more than 350 kilometres of maintained trails, the Candle Lake Sno-Drifters work hard to ensure their trails are in top-notch shape for all the visitors. Many come from Prince Albert to ride. For more info, see our Candle Lake section.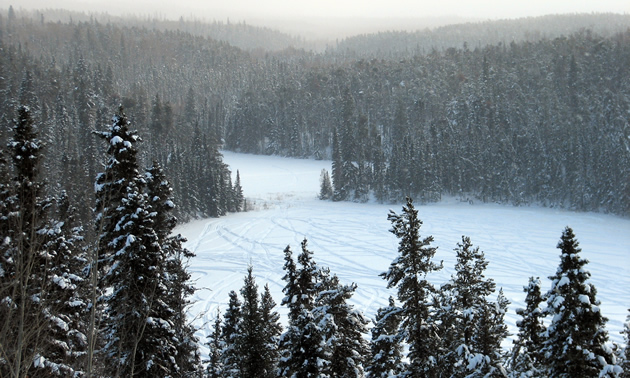 Preeceville, Sturgis and Endeavour have also been ranked top spots to sled in Saskatchewan by readers of SnoRiders magazine. The local Rough Rider Snowmobile Club looks after 300-plus kilometres of groomed trails, which traverse rolling hills, river valleys and forests. For more information, see the club's Facebook page.
The small resort community of Chitek Lake in west-central Saskatchewan defeated Hudson Bay and made it to the fourth round of our 2016 SledTown ShowDown contest, so we feel it is deserving of a spot on this list. Members of the Chitek Lake Bush Buddies work hard to maintain 180 kilometres of snowmobile trails and three warm-up shelters. The club also hosts an annual snowmobile rally in February. See the club's Facebook page for more info.