Snowmobilers in Fort Qu'Appelle, Saskatchewan, have members of the Calling Lakes Cruisers snowmobile club to thank for the 293.5 kilometres of groomed trails they enjoy each year. This club, which was formed in 1994, calls upon its members to clear, groom and sign the trails, plus maintain the cabins, each winter. Thus, new members and support are always welcome.
Most popular trail
The trails around Spanco Shelter (numbered 302) are the most popular. From the shelter, riders can head to Pasqua Lake and enjoy some of the area's best scenery.
Where is the staging area?
Riders can stage from either RoBo Sales & Service or "The Fort" in Fort Qu'Appelle. Both areas have ample parking available.
Where to get trail passes for snowmobiling in Fort Qu'Appelle
If you are a Saskatchewan snowmobiler, your machine must be licensed and registered with Saskatchewan Government Insurance. The registration includes a trail permit, which is valid for riding anywhere in Saskatchewan and Manitoba. Snowmobiles outside of Saskatchewan that are registered and have trail permits for their home province are allowed to ride on Saskatchewan trails.
Groomer:
The club operates a Bombardier BR350. For grooming lake trails, the club also has a small drag that is towed behind a GMC Jimmy with tracks.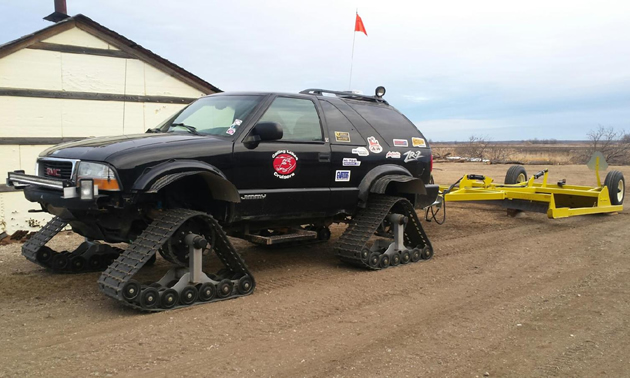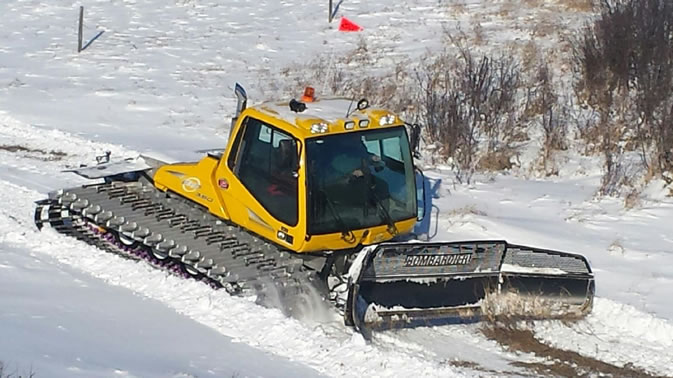 Warm-up shelters:
There are three warm-up shelters (Spancos, Rooster's Retreat and Deer Creek) in the Fort Qu'Appelle area and each is equipped with generators, barbecues and stereos.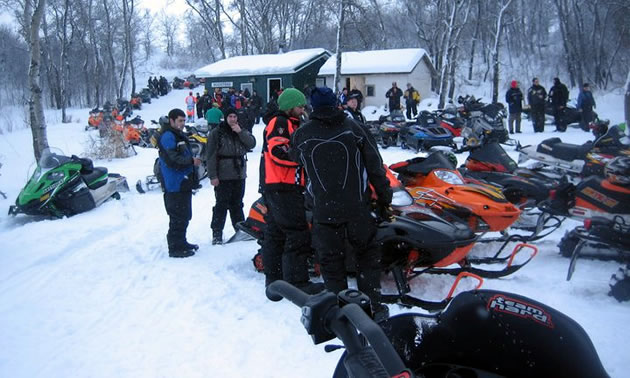 Club meetings:
The club holds its meetings on the second Friday of each month (starting in November) at 7 p.m. "The Fort" in Fort Qu'Appelle is the location.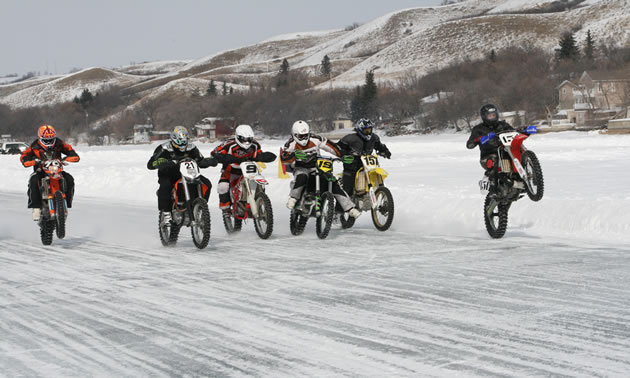 Annual snowmobile events for Fort Qu'Appelle:
Fort Winter Festival: This three-day event features sleigh rides, a snowmobile shootout, motorcycle ice races, a polar bear dip, a fire-building contest, fireworks and much more. For the dates, see the website.
Family Hot Dog Days: Parents are invited to bring their kids to the club's warm-up shelters to enjoy free hot dogs and refreshments. Family Hot Dog Days take place throughout the winter.
How to join the Calling Lakes Cruisers:
It is $30 for an individual annual membership and $50 for a family membership. Go to the club's website to download the membership form.
Fort Qu'Appelle snowmobile club contacts:
John McNally, Bill Hubble or Tim Hollerbaum (306-519-5559)
Connect with the club
Club start date:
Formed in 1994
Average number of members:
80 to 120
Current president
Tim Hollerbaum (2016-2017)
Have you gone snowmobiling in Fort Qu'Appelle? Got photos? Share them with SnoRiders and be entered to win cool prizes in our Hotshots contest.