With nine national pro snocross championships, nine Winter X Games gold medals and 112 pro snocross wins, 31-year-old Tucker Hibbert is the most decorated snowmobile racer in history. But what is he really like?
SnoRiders asked the one and only T-Train to leave his superhuman snocross powers on the track and answer a few personal questions for us. This is what he had to say:
Hey Tucker, where are you calling from today?
We're in Colorado right now. We're out here doing all our testing and preparation for Winter X Games, and then we leave in a couple of days for our next race in Deadwood, South Dakota.
How important will the next Winter X Games gold medal be to you?
It'll be huge. My goal is to win every time I race—whether it is X Games or any other snocross race. For us, we're focused on doing all the right things to prepare and be ready to battle for the race win. To get another gold medal in a couple of weeks would be awesome. It would be achieving one of our main goals for the season, so we're excited about it.
Let's talk about your team. Your crew chief and father, Kirk, seem pretty close, but was there ever a time when you two didn't get along?
No, not really. My dad and I have worked together basically my whole life. I grew up watching him race . . . so I learned a lot from a young age. There was a short time when we actually got to compete against each other, so that was a really cool opportunity and something not a lot of people are able to do. Now since he's quit racing, just to be so dialed in with our race team and working so hard with me every day to help me be the best I can be on the race track, it's an awesome relationship we have. There are days when we don't get along the best or kind of disagree on stuff, like anyone would, especially a father and son, but I would say for the most part, we have an awesome relationship. We get along really well and we've found a way to work together successfully and have a lot of fun doing it.
How did you meet your wife and team publicist Mandi Johnson?
We grew up just a few miles apart, so we just met in high school and started dating, and happily ever after, I guess.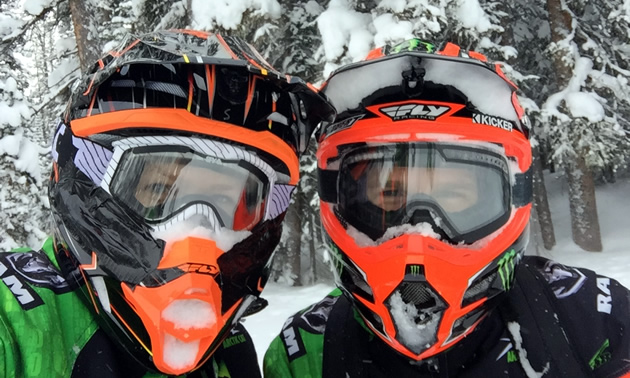 How did you propose?
I proposed to her right after she graduated college, so it was kind of a big day for her, and it was exciting for us. We've been married almost nine years now, so it's been a while.
What was the last photo you took on your phone?
Yesterday (January 17), we actually took the day off from testing and practicing and we went up in the mountains in Colorado here as a team and went riding in the powder—just having fun in the mountains. So we were taking lots of pictures and videos of each other—getting stuck mostly. It was pretty fun.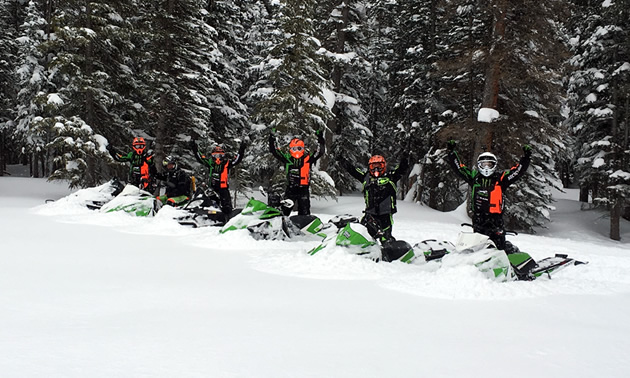 What kind of rider are you in the backcountry?
Um, not a real good one, I guess. I don't do it enough to be very good, but I've been riding for a long time and I've ridden in the mountains quite a bit, so I get around pretty good, but I manage to get myself stuck quite often (laughs), so not the best.
Do you prefer the more wide open bowls or are you more of a tree rider?
A little bit of both. I like small meadows and more open trees, not super tight, but I like going through the trees and kind of picking my way up the hills. A little bit of everything—I like it all.
Your favourite food is Hot Stuff pepperoni and pineapple pizza, but what is your least favourite food?
My least favourite food would be bacon, and it's bad because there aren't very many people that I've met who don't like bacon. So pretty much everyone on our race team eats bacon and loves it, so I just have to be the odd guy. They make fun of me a lot, but that's alright.
If you weren't racing snowmobiles for a living, what do you think you'd be doing right now?
I really have no idea. I've just been so focused on racing, I've never really had time to think of anything else. I really enjoy racing mountain bikes. I've gotten into that in the last 10 years. I use that as training for racing, but I really love doing that. So I guess if I wasn't racing snocross, maybe I'd be more serious about racing mountain bikes, but you never know.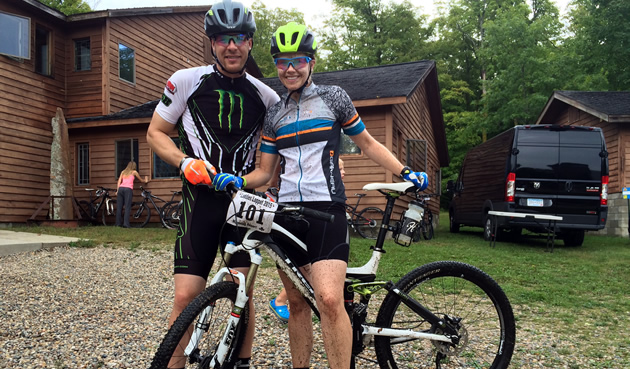 Are there any other non-motorized sports you're good at?
Not really. I'm pretty terrible at traditional sports, stick and ball sports, things like that. So I'm pretty much dialed in on racing and stuff with motors, but I really enjoy mountain bike racing, even though there's no engine involved—other than my own. It's super challenging and I like to do it. It's kind of a bit of a separation between racing snocross and motocross.
What is something people would be surprised to learn about you?
I guess you'd probably have to ask my wife or somebody on my team that. I'm a pretty easygoing guy. I think people would probably be surprised about what I'm like aside from at the race track. I just like to laugh and hang out. I don't get much time to hang out, but (I like to) just kick back and joke around.
Do you think you'll keep racing into your 40s like your dad did?
No, I highly doubt that. It probably won't be more than 35 for me when I'm ready to be done, so we'll see. I've been working super hard the last 15 to 20 years at my racing career and it's super challenging to keep the workload and pace up to be at the top, so I think myself and the rest of the team, we're focused and determined to keep winning, but at the same time, we're having fun relaxing a little more and kind of letting things wind down a little bit.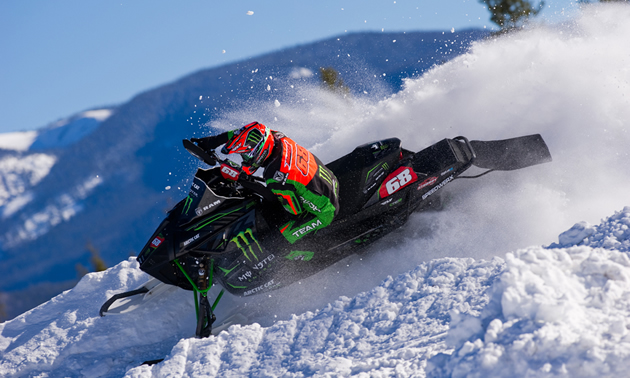 Editor's note: Since this interview was published, Tucker Hibbert achieved his goal of winning the snowmobile snocross at the 2016 Winter X Games, bringing his total gold medal count up to 10.
Be sure to follow Tucker Hibbert online for photos, videos and updates.