Brett Turcotte was another discovery of the Blair Morgan Race Team. He first came onto the scene in 2001 at the age of 13. After winning the Canadian Snowcross Championship, he went on to compete in the national snocross league in the U.S. but stepped away from it to focus more on backcountry riding when life—marriage, kids and a full-time job—happened.
Since then, Turcotte has gained recognition as one of the best freeriders on the planet, having scored multiple segments in the 509 and Slednecks film series.
The now 27-year-old couldn't stay away from snocross for long, though. This winter, he returned to the national league to bang bars with legends like Tucker Hibbert and Iain Hayden. SnoRiders decided to catch up with Turcotte to see how it's been going: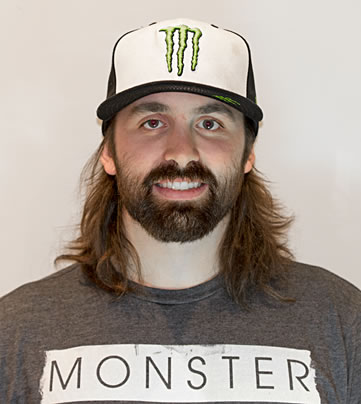 So, what have you been up to this winter?
This winter has been crazy! It started super early this fall—training hard for X Games started well before the snow started flying, and it didn't stop till X Games was over. In the midst of all that, my roommate, Jamie Iwaschuk, and I were spending long hours in the garage prepping our Arctic Cat backcountry weapons! With the help from Speedwerx, the sleds turned out to be insane rippers! The winter has been one of my toughest yet. It has faced me with a lot of adversity; dealing with snow conditions, poor weather and low snowfalls has made it challenging.
Have you managed to find any snow?
Finding snow has been the talk of the winter and because I didn't even get to ride my backcountry sleds till after X Games, it has been hard! One thing I have going for me, though, is a deadly new Ford F350 that was sponsored to me by Kamloops Ford Lincoln, and we have been pounding miles on that thing chasing snow! To answer your question, though, yes we have found snow. Even on days where other parts of the province had nothing, we were gettin' the goods, often not too far from where I grew up.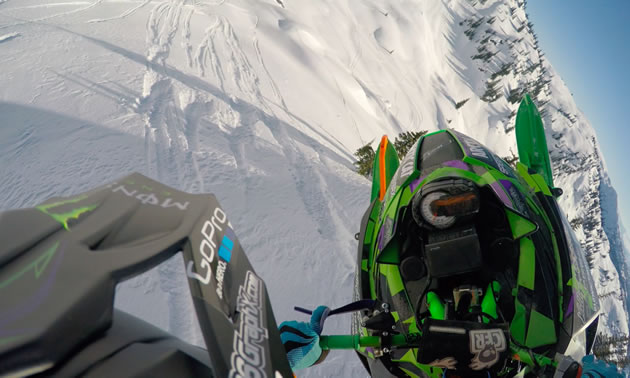 Are you still living in Kamloops? And running logging equipment?
Yeah, still living around Kamloops. We actually just got into a new place that is perfect for me and our family. Tons of space for the kids, we can ride sleds right out of the yard and not to mention, there's plenty of wildlife passing through on a regular basis. We are situated on 40 acres, which will soon turn into the Turcotte Compound, with freestyle ramps, landings, mountain bike trails, Short Course RC Truck stadium—the list goes on! As far as logging goes, it's starting to wind down for spring breakup, so things are slowing down.
How do you feel about your experience at X Games this year?
I'm stoked on how X Games went for me this year! All things aside, given the mechanical issue that was out of my hands, it was one of the best X Games I've had in a few years. I spent a ton of time devoting myself strictly to my X Games efforts. Every minute of free time I was trying to better myself, taking all the steps needed to go there and do my best. With the help from some awesome industry friends, I was able to land my first flip from a ramp on my buddy Josh Penner's borrowed sled. I kept to myself about what I had been doing, paying close attention to not post anything on social media about the new tricks I have been working on and came to X and opened up everyone's eyes! It was a great feeling to see how everyone felt watching my progression.
After a two-year absence, you started racing ISOC again this year. How's that been going?
The ISOC stuff has been fun for me. Being able to get back on the snocross track and ride with the best in the world is an experience not everyone gets to have! The McGuire Racing Team has been a huge help in making that happen, and it's nice to show up and not race for points, just go do my thing and at the end of the weekend know that I tried my best and that's that!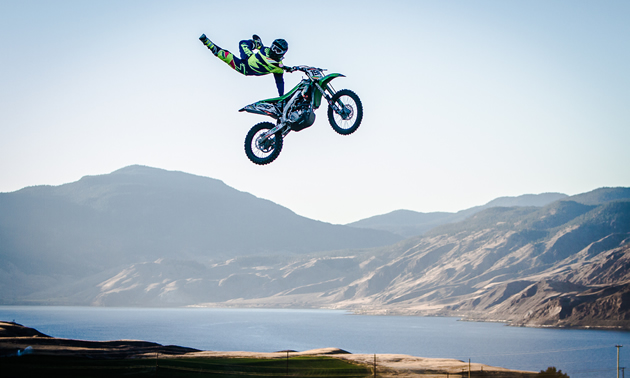 Did you have any specific racing goals for this season?
I really didn't set any specific goals for the season other than try to do my best, and make the finals each night. I have done that so far, and I'm happy with that.
What has kept you involved in the sport on a professional level?
I think the pure drive to be better everytime that I ride. I put a lot of pressure on myself to make sure I'm 100 per cent calculated in my decisions and abilities. I try to make sure that every time I go out, I'm riding safely and as professionally as possible. I take pride in what I'm able to do on my sleds and to spread that knowledge and skills to other riders has really started to interest me. This year I did a clinic in B.C. and it went off really well. I hope to do more in the future.
What are your plans for the summer?
I plan on taking some time to relax and spend it with the family. Winter months get long, with most days away from home averaging about 14 hours a day, so it definitely makes for a long winter for me and the family. I will be riding some moto, mountain bikes and doing a couple jump shows on my sled! I'm pretty close to being ready for summer. The snow's melted at the house and the two-wheel toys are beginning to emerge from the garage!