Brent Pukas doesn't remember his first snowmobile ride, but he does remember his first race.
"I was about four years old," said Brent, "and I drag raced against a buddy of mine when the Creston Snowmobile Club had a drag race at the Kitchener Airport way back when."
Growing up in Creston, B.C., Brent spent the majority of his childhood days atop the Salmo-Creston summit, shredding the deep, West Kootenay pow with his brother, Jamie.
The two later developed an affinity for hillclimbing and then snocross. Like all brothers, they were competitive, constantly pushing each other to go higher, faster, harder, but it was the younger of the two who always had the upper hand.
"Jamie, he was always a little bit better than me, especially with the snocross," said Brent. "I did alright but he always had the edge. He always seemed to be able to kick my butt."
At first, it was mostly local racing for the brothers—until 2008, when they entered a race at the Schweitzer Mountain Sledfest in Sandpoint, Idaho, and realized their potential.
"I did really well, and same with Jamie," said Brent. "We got firsts to second places and we were like, holy crap, we're actually alright at this."
They soon found themselves being invited to race the Rocky Mountain States HillClimb Association (RMSHA) in the U.S.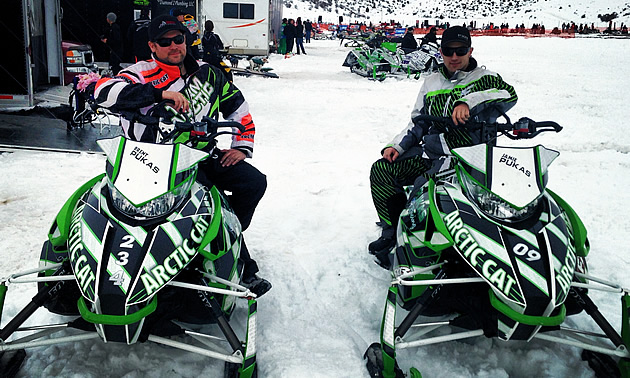 "Of course, it was a couple of years later by the time we had mustered up enough guts and money," said Brent. "but we headed down south and did the RMSHA circuit."
That was in the winter of 2014 and by then, Brent and Jamie had formed their own team, Pukas Racing. With the support of family and friends, they were able to qualify during the 2014 season for the World Championship Snowmobile HillClimbs in Jackson Hole, Wyoming. That was a big highlight for Brent.
"Maybe it was just a childhood dream or something, but I even saved the email when we got invited from the Snow Devils," he said. "When I got that email, I was just like a kid at Christmas."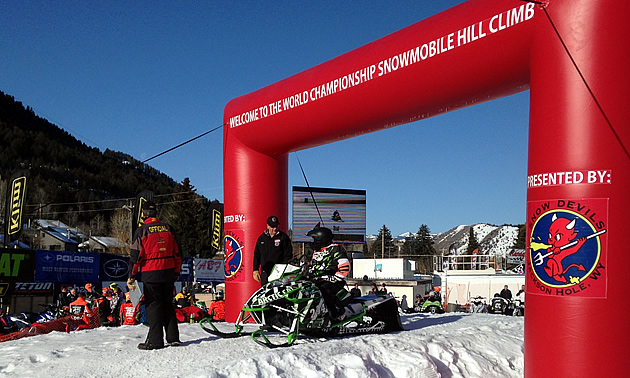 Chasing their dream, the brothers managed to finish Top 20 for every class they entered at Jackson Hole, which isn't too shabby for a couple of self-proclaimed redneck kids from Cranbrook!
"We learned a lot of things the hard way," said Brent. "We're just mountain riders, so the hillclimb racing is a completely different set-up."
After the 2014 World Championship, Brent and Jamie weren't able to finish the series, so it was their intent in 2015 to follow the entire RMSHA circuit. They succeeded in qualifying for Jackson Hole last March, but unfortunately, the race was cancelled due to low snow levels.
A product of his surroundings
Like many Cranbrook sledders, Brent's ride style is influenced heavily by the large amounts of tree riding that is found in this area.
"It's the most challenging," he said.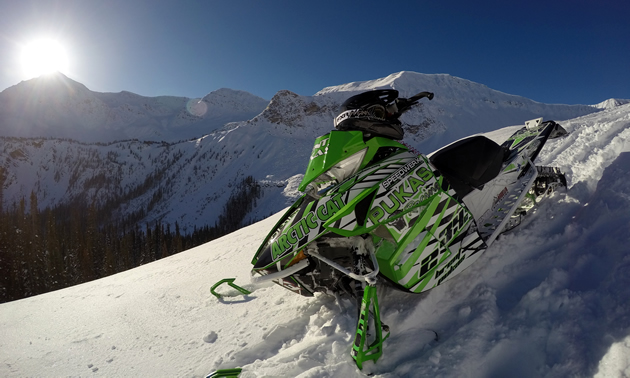 He's anything but a one-trick pony, however, and whether it's in the backcountry or on a race course, Brent can hang with just about anyone. Sledding is in his blood and it's something he'll be doing for years to come.
"It's the only thing I've found that, and it might sound silly, you can't think of anything else while you're doing it," said Brent. "Like if you are fishing, you can sit there, and you think of paying your mortgage and stuff like that. With snowmobiling, you are so concentrated and you get into the most beautiful places in the world, and you are just kind of at a zen or peace. It's just awesome."