When describing an outdoor oasis such as Valemount, B.C., it's best to leave it to the area's Frozen Pirate.
"Valemount was a secret little haven that is quickly becoming well known for everything we love about it," said Curtis Pawliuk, owner, operator, lead guide and avalanche instructor for Frozen Pirate Snow Services, a BCSF Excellence Award winner for Outstanding Snowmobile-Related Company. "It has a small town atmosphere with big mountains and big snow. It is the perfect mix of the simple life and a busy public recreation industry with ample opportunity for those who go looking. My wife and I believe it is the perfect place to raise a family, live a good, healthy life and have a heck of a lot of fun along the way."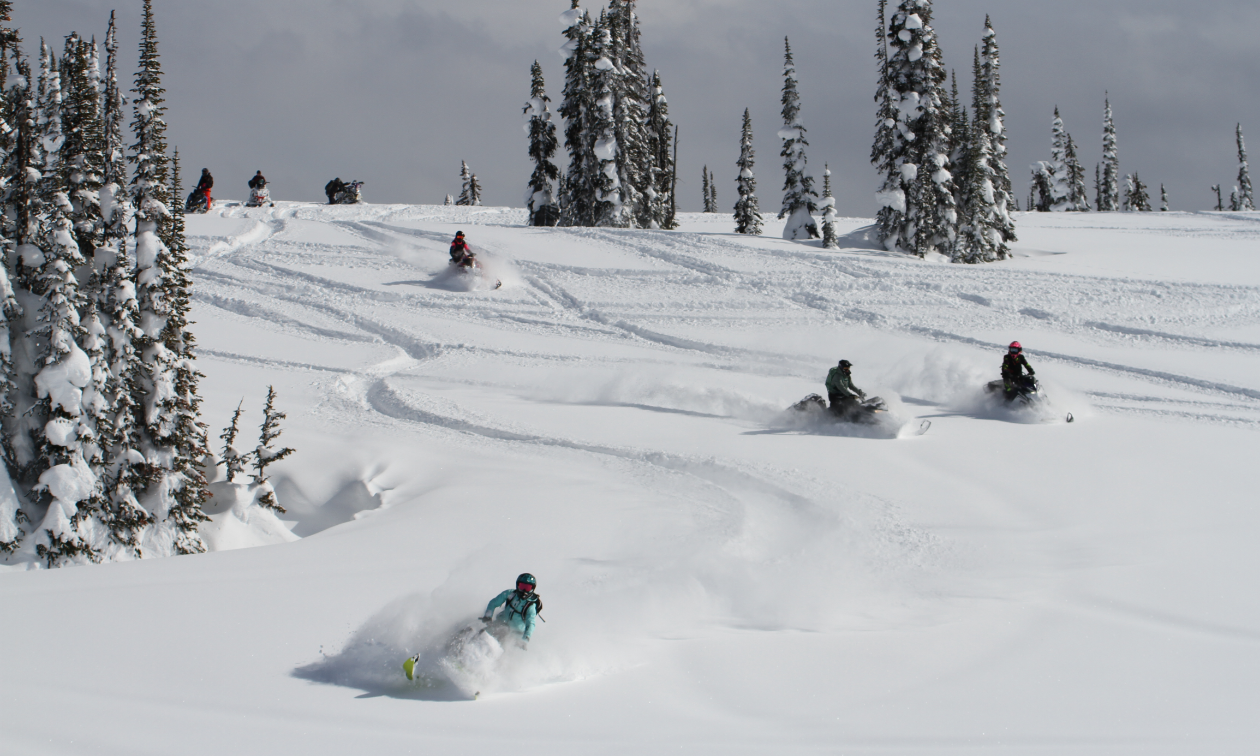 Valemount has an exceptional accumulation of snow—and accolades. Valemount was the very first provincial champion for B.C. for SnoRiders' oh-so-popular SledTown ShowDown contest. —Photo courtesy Taylor Craig-Gidney
When it comes to tremendous trails, Valemount is unmatched (View Valemount's trail map).
Preplan your riding adventures at Tourism Valemount and Ride Valemount.
Clemina Creek
If you've never Ridden in Valemount before, consider Clemina Creek. It's an excellent option for first-time visitors. With wide, groomed trails, tree riding, and expert mountain sledding, there is terrain that will appeal to any level of rider. There is a maintained cabin to warm up in and have your lunch as well as an outhouse facility.
Allan Creek
With 5,500 to 7,500 feet in elevation, Allan Creek is a fantastic area to ride starting early in the season. The large area provides family-friendly riding around the cabin area, while advanced riders can consider venturing farther afield. It is, overall, a great area for sledders who are looking for big mountain riding. The Valemount and Area Recreation Development Association (VARDA) even installed a cabin in the Allan Creek area back in 2019, which is also when they happened to win the Canadian Council of Snowmobile Organizations' (CCSO) Excellence Award for Outstanding Snowmobile Tourism Promotion and Development.
Chappell Creek
Get away from the crowds by exploring the Chappell Creek area. Although you won't find a warm-up cabin and trails are groomed less often, Chappell Creek generally provides excellent snow levels. This beautiful, peaceful area requires a 26-kilometre ride to the exceptional alpine sledding, but great powder can still often be found at lower elevations.
Westridge Family Loop
As the name indicates, this 22-kilometre loop is an excellent option for beginners or those who want an easy way to work into bigger riding. Riders who take this option will also enjoy a nice view of the valley and the town of Valemount. There are many trails to explore in this area although it is rarely groomed. It has a small warming cabin roughly halfway through the loop.
Keyhole
It's not Valemount's largest riding area, but Keyhole offers fun terrain for technical riders. Access Keyhole from the Clemina Creek parking area. With features that might remind riders of a natural skate park, keep an eye out for rolls, pits and halfpipe-like areas.
Preplan your riding adventures at Tourism Valemount and Ride Valemount.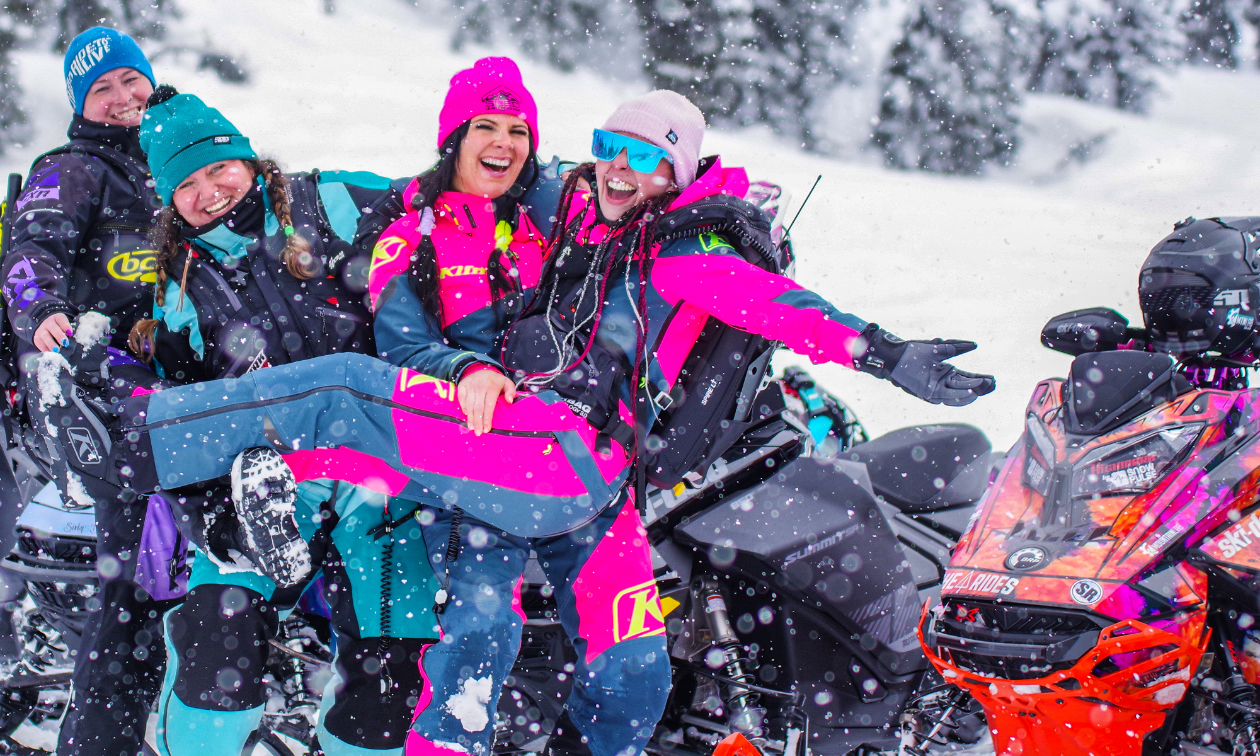 "Before visiting any mountain sledding town, please consider an avalanche awareness course or, even better, sign up for an AST course with our local pirates at the Frozen Pirate Snow Services." —Photo courtesy Taylor Craig-Gidney
If you hadn't realized by now, Valemount is welcome to all riders of various abilities.
Taylor Craig-Gidney is an avid rider and an outstanding advocate for riding in Valemount. She is a member of a local group of women called She Throttles that meet to encourage and help one another with their sledding endeavors.
"When I had my first sled clinic, the skies were bluebird, the snow was epic, and I held a side hill for the first time in my life," Craig-Gidney said. "I remember coming down off the slope and thinking to myself, 'I can do this, too!' "
And so can you! Preplan your riding adventures at Tourism Valemount and Ride Valemount. While waiting for the next sledding season, explore every outdoor experience that Valemount has to offer: White water rafting, horseback riding, hiking, paddling, biking at the Valemount Bike Park, and climbing at the Valemount Climbing Club's new facility. Bring your friends and family to explore every season in Valemount.