"Who wouldn't love having one of your favourite and strongest passions as your job?"
That rhetorical question was posed by Curtis Pawliuk, owner, operator, lead guide and avalanche instructor for Frozen Pirate Snow Services in Valemount, B.C. At the moment, life is good for Pawliuk. He gets to do what he loves every day and create a lasting impact while doing it.
"We are sledders first and we love all aspects of the sport," he said. "Helping get to grow an educated and responsible community—through our education courses and guiding—is a great feeling. Most importantly, we get to have fun doing it."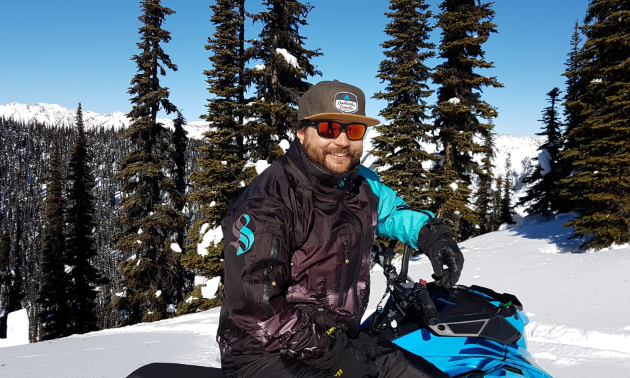 All that fun at work has paid off for the team at Frozen Pirate Snow Services. The company was recently recognized by picking up the British Columbia Snowmobile Federation Excellence Award for Outstanding Snowmobile-Related Company.
"It's a great boost of morale for the entire Pirate Team," said Pawliuk. "We know we do good things, but to know that others see them too means a lot. To be recognized by your peers is a great feeling.
"We take pride in the job we do and I believe it shows. Our team of amazing guides are highly trained, know the country very well and are good at balancing professionalism, safety and client expectations. We try to provide quality education, epic mountain adventures and relevant content to the riders via our social media channels such as Instagram and Facebook. I think good work gets noticed."
Pawliuk the Pirate
Pawliuk has been snowmobiling most of his life. After attending an adventure college, he got his first taste of sled guiding shortly thereafter.
"I wanted to make my hobbies my work and did whatever it took to make that happen," he said. "This job is cool. It helps me enjoy the mountains and promotes a more responsible community of recreational riders."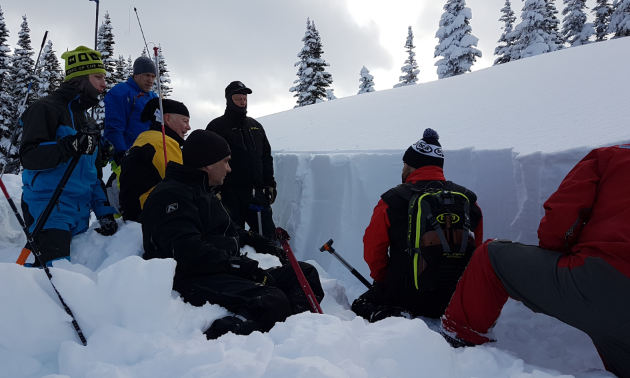 Like every sledder, Pawliuk needed snow skills that met his riding skills. After a mishap, he realized that just looking at the daily avalanche bulletin rating without actually understanding the meaning behind it was not good enough.
"As I gained more sled skills, I needed to up my education," Pawliuk said. "I wanted to grow my skills, push mountain terrain and live to tell about it—so the journey began. This journey really showed me the lack of opportunities, acceptance and mentors that existed for us as snowmobilers. The path was not easy and opportunities were not abundant. There were great people out there, but not many, and that needed to change."
Dropping anchor in Valemount
Enter Frozen Pirate Snow Services. The business has been teaching avalanche courses for eight years and operating under a full commercial tenure for five, offering a full range of avalanche skills training courses, riding instruction, avalanche mentorship and professional snowmobile guide services. The decision to set up headquarters in Valemount was made for a variety of reasons.
"Valemount was a secret little heaven that is quickly becoming well known for everything we love about it," said Pawliuk. "It has a small town atmosphere with big mountains and big snow. It is the perfect mix of the simple life and a busy public recreation industry with ample opportunity for those who go looking. My wife and I believe it is the perfect place to raise a family, live a good, healthy life and have a heck of a lot of fun along the way."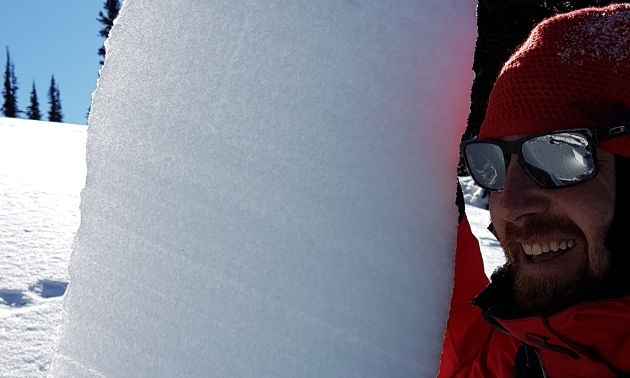 Frozen Pirate has set the bar for snowmobile and avalanche safety. Even so, there's an avalanche subject that doesn't come up enough, according to Pawliuk.
"A lot of the discussions are focused on avalanche rescue, but I like to practice avalanche avoidance first," he said. "This requires a long-term investment into your education as this is a never-ending process. The entry level courses are just that, entry level. Too many skilled riders remain at this entry level and it is simply not enough. Without educated and informed decision-making, you are simply leaving too much to chance. Investing in yourself makes the experience of being in the mountains that much better. Make your mountain safety skills match your sled skills."