The Valemount and Area Recreation Development Association (VARDA) has been involved in promotion and development of snowmobiling since the incorporation of the society in 2004. The organization works to provide high quality infrastructure and a trail system that takes riders into some of the best country in the world. VARDA has a strong focus on safe riding and works closely with groups such as Recreation Sites and Trails BC, BC Snowmobile Federation and Avalanche Canada to ensure sustainable and long-lasting recreation opportunities in the Valemount area.
This consistent commitment to excellence for 15 years has captured the attention of snowmobilers across the country. The Canadian Council of Snowmobile Organizations (CCSO) recently awarded VARDA its Excellence Award for Outstanding Snowmobile Tourism Promotion and Development.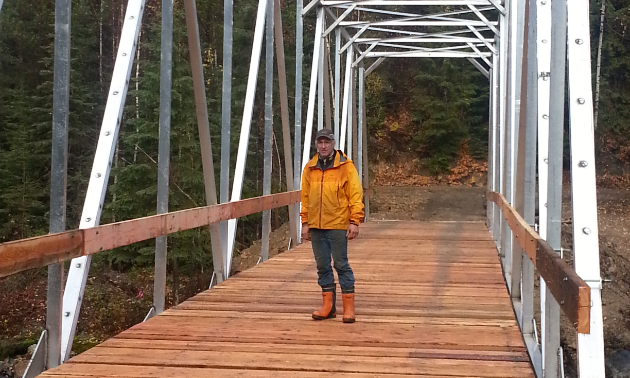 "It is great to be recognized by your peers, and these boosts of positive recognition make all of the hard work that goes on behind the scenes worthwhile," said Curtis Pawliuk, general manager of VARDA. "We take pride in our operations. We always strive to provide high-quality experiences. We have focused heavily on our social media and communication efforts over the last several years. We try to provide timely and accurate updates to our users so they can make their plans accordingly. We want to be available and accessible to all of our riders and help in any way we can."
Avalanche awareness
Another valuable aspect of VARDA's emphasis on safety is its avalanche safety program. Pawliuk runs a snow pit in Valemount's three main areas at least once a week. The lessons are posted on the group's Facebook page, along with changing snow conditions. Last year, Pawliuk and Mac Cochrane, president of VARDA, led Avalanche Skills Training 1 (AST 1) courses to over 500 snowmobilers.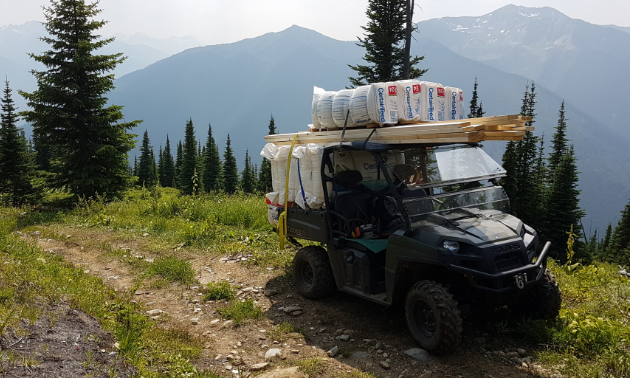 "This is where everybody comes to sled," Cochrane said. "Most of them are Albertans but some come all the way from Quebec. Some of them drive and rent sleds or bring their own and leave them here for the winter, including a group of about 30 guys."
Recreation development
As far as recreation development goes, VARDA just finished building a brand new cabin up Allan Creek, which will be open for this season. The new warm-up shelter is one of several maintained by VARDA. The organization also looks after an old log cabin and the Clemina Shelter, built four years ago by the organization.
VARDA's most ambitious creation is the Crystal Ridge Sled Ski Hill. Crystal Ridge offers six semi-cleared runs with a designated uptrack for snowmobile travel. The design is similar to downhill mountain biking, where riders shuttle themselves up and take turns going down the runs throughout the day.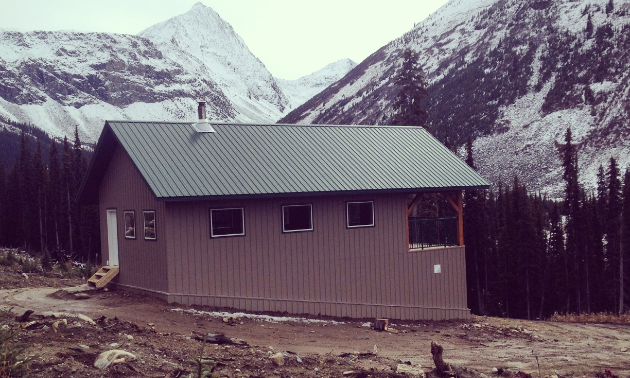 The group is very proactive in communication regarding caribou closures and sightings.
"It seems every year the government is bringing stuff down that's making it harder and harder to keep everything going," said Cochrane. "With this new caribou closure all over the province, it could be a huge hit for some of us. We're half lucky where we're situated. There are a few caribou closures around here but nothing like some of the other places. It could be devastating for some of these small communities on caribou closure. If you see caribou, let us know."
Hard work pays off
VARDA is a shining example of what a snowmobile association can accomplish. With the right leadership, workforce and dedication, snowmobiling organizations can climb to mountainous peaks that seemed out of reach.
"We put a lot of work into promotion and it gets noticed," said Pawliuk. "We are always looking at ways to provide better services and more relevant content to our visitors. In the last few years, we have constructed two new alpine shelters and developed the world's first snowmobile-assisted ski hill, Crystal Ridge Sled Ski Hill. We are always trying to find new and creative ways that we can help promote and develop public access to our amazing backcountry."