If you're reading this, then there's a good chance you're passionate about snowmobiles. Too bad you can't turn a profit from that passion, eh? Then again, maybe it's more doable than you think.
MaryAnne Larson turned that zest for sledding into a rental business in Prince Albert, Saskatchewan, called Lake Country Rentals. "Growing up, we always had a snowmobile," said Larson. "But when we moved into the city when I was in high school, I got away from it. My husband always owned a machine during our marriage, which we would use at the lake for getting to the ice shack."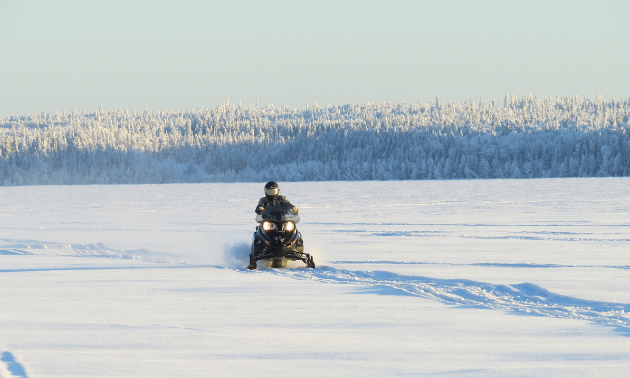 What better way to rekindle an old flame than by diving in headfirst? "Our rental business got me back into snowmobiling," said Larson. "It wasn't until we started our business in 2015 that I started to learn all about our machines . . . how to inspect them, show our renters how to use them safely and where to go."
Having three children and running a business is certainly challenging but the key for Larson is prioritizing. "I stay focused on what's important," said Larson. "Our family, friends and work/business. Our home and business run smoothly."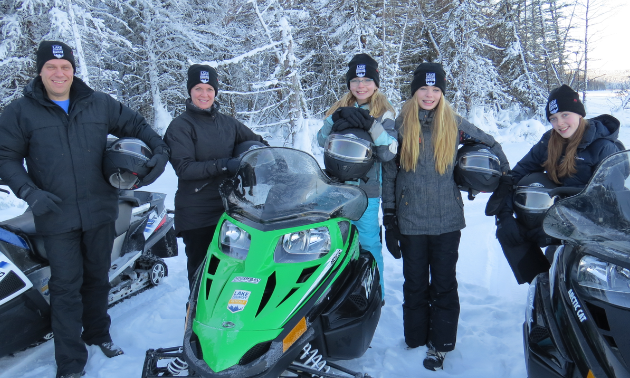 Bringing the family along for the ride has proven to be fruitful for the Larsons. "As a family we are committed to trying new things, being adventurous and spontaneous," said Larson. "We love living in Saskatchewan and enjoy all four seasons, especially winter. It's our favourite time to go to the lake and enjoy the outdoors. We have so many beautifully maintained snowmobile trails in Saskatchewan that are fun for experienced and beginner riders."
Prince Albert has a lot to offer riders who take to its trails. Larson shared her favourite sledding story in the area. "The coolest experience I have had on my snowmobile was going out on the groomed trails near our cabin at Whiteswan Lake to the Lorenz warm up-shelter," said Larson. "When we got to the shelter, we had a wiener roast and hot chocolate. We travelled back in the dark. The sky was crystal clear; the stars were so bright; the moon was huge in the sky. It was so calm and peaceful."
You don't get into the rental business without knowing a thing or two about snowmobiling, and Larson passes on her wisdom to renters and trail users around Prince Albert. "Rider comfort is top priority," said Larson. "Find out where the warm-up shelters are and wear proper gear. It's no fun being cold."
Aside from that, Larson had one last piece of advice to remember on excursions with friends and family. "Snacks are a must!" said Larson. You'd be wise to heed those words. Moms know best, after all.