For the second time in three years, McBride was named SnoRiders' British Columbia's 2020 SledTown ShowDown provincial champion. This little village of just over 600 residents leaves an indelible impression of joy on sledders who venture out to the remote destination.
"McBride is a very friendly community with close access to trails and has terrain for all levels of riders," said Vicki Barrett, president of the McBride Big Country Snowmobile Association. "The whole community was excited to win the provincial title and see such great support from the snowmobilers that enjoy what McBride has to offer."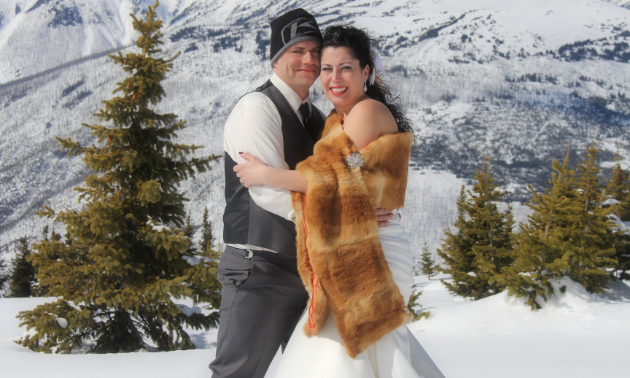 Surrounded by the Rocky and Cariboo mountains, McBride possesses a variety of terrain choices—from rolling hills with perfectly spaced trees to wide open alpine where you can see for miles. With riding elevations ranging from 3,500 to 9,000 feet, there's extreme vertical to family-friendly in the mix as well.
The big 3
The McBride Big Country Snowmobile Association is responsible for maintaining three separate riding areas: Lucille Mountain, Bell Mountain and the Renshaw, which is the largest managed snowmobile area in B.C.
"It's huge," said Barrett. "You have to be careful because you can easily get lost out there, especially if the weather blows in."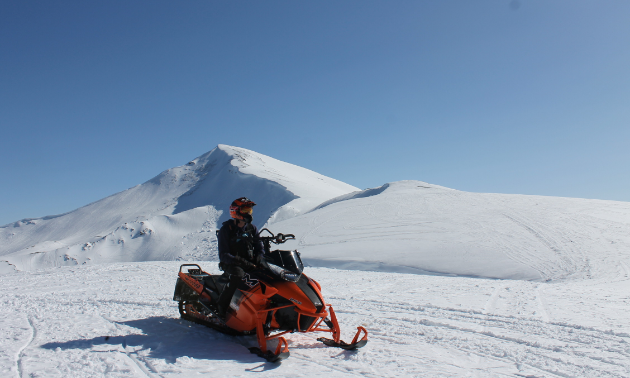 The club operates three grooming machines for 54 kilometres of trails, plus it has three cabins to maintain.
"All our cabins have barbecues and are heated with propane," said Barrett. "They're beautiful, exactly what you'd picture: a tiny cabin with cedar siding at the top of a mountain."
McBride provides a picturesque backdrop with plenty of places to play in the pow. This peaceful setting elevates McBride above any rival.
"Come get away from the crowds and enjoy our deep powder and endless alpine," said Barrett. "You've tried the rest, now ride the best!"
Take a look at the McBride Big Country Snowmobile Association Club Profile to find out more.