Flin Flon is a flippin' fantastic, fan-favourite destination. The Flin Flon Border Explorers have a lot to boast about—over 200 kilometres of trails to ride, a dedicated community of friendly riders and, most of all, they're the reigning 2022 SnoRiders' SledTown ShowDown champions (Flin Flon won the 2020 SnoRiders' SledTown ShowDown championship too!).
Here's everything you need to know to sled Flin Flon, Manitoba.
How would you describe the Border Explorers Snowmobile Club?
We are a very dedicated snowmobile club to provide our area with a safe designated snowmobile trail system.
We have members that do snowmobile safety courses.
How many kilometres of trails does Flin Flon have?
220 kilometres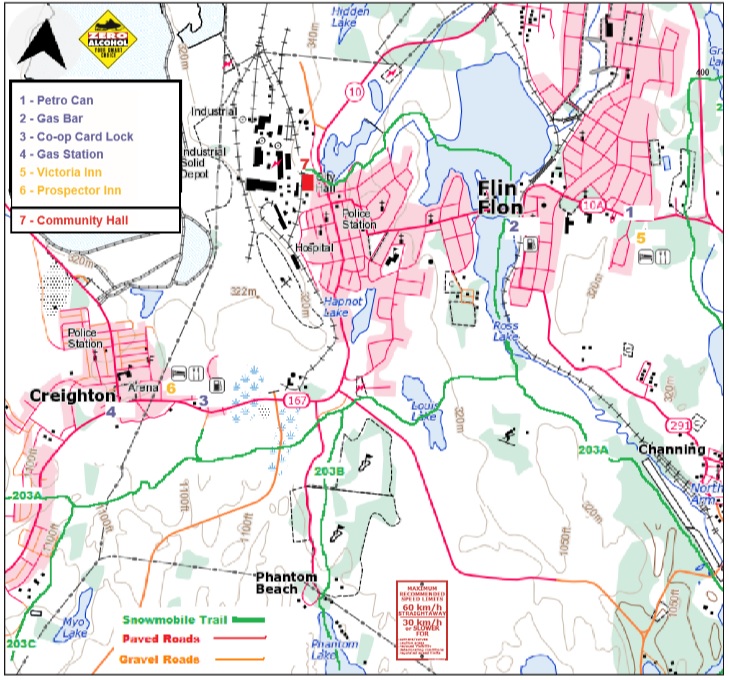 What are Flin Flon's top trails/riding areas?
Many of Flin Flon's trails are similar in popularity. All of the trails take sledders to other communities in the surrounding area and throughout Manitoba.
​
Due to their location on the border of two prairie provinces, Flin Flon's top trails flip-flop from Manitoba to Saskatchewan. Crossing back and forth is simple.
One of Flin Flon's most popular treks is to go from the city to Denare Beach, Saskatchewan. The route uses a combination of Trails 203B and 203A.The windy lake bush trails are fairly tight and provide enjoyable views.
Another favourite trip is to travel from Flin Flon to The Pas, Manitoba. The trail is about 161 kilometres (100 miles) long. It starts out as Trail 203B in Creighton and turns into Trail 410 in Flin Flon. When you get on the lakes, the area opens up and you can go along the shorelines and play in the powder.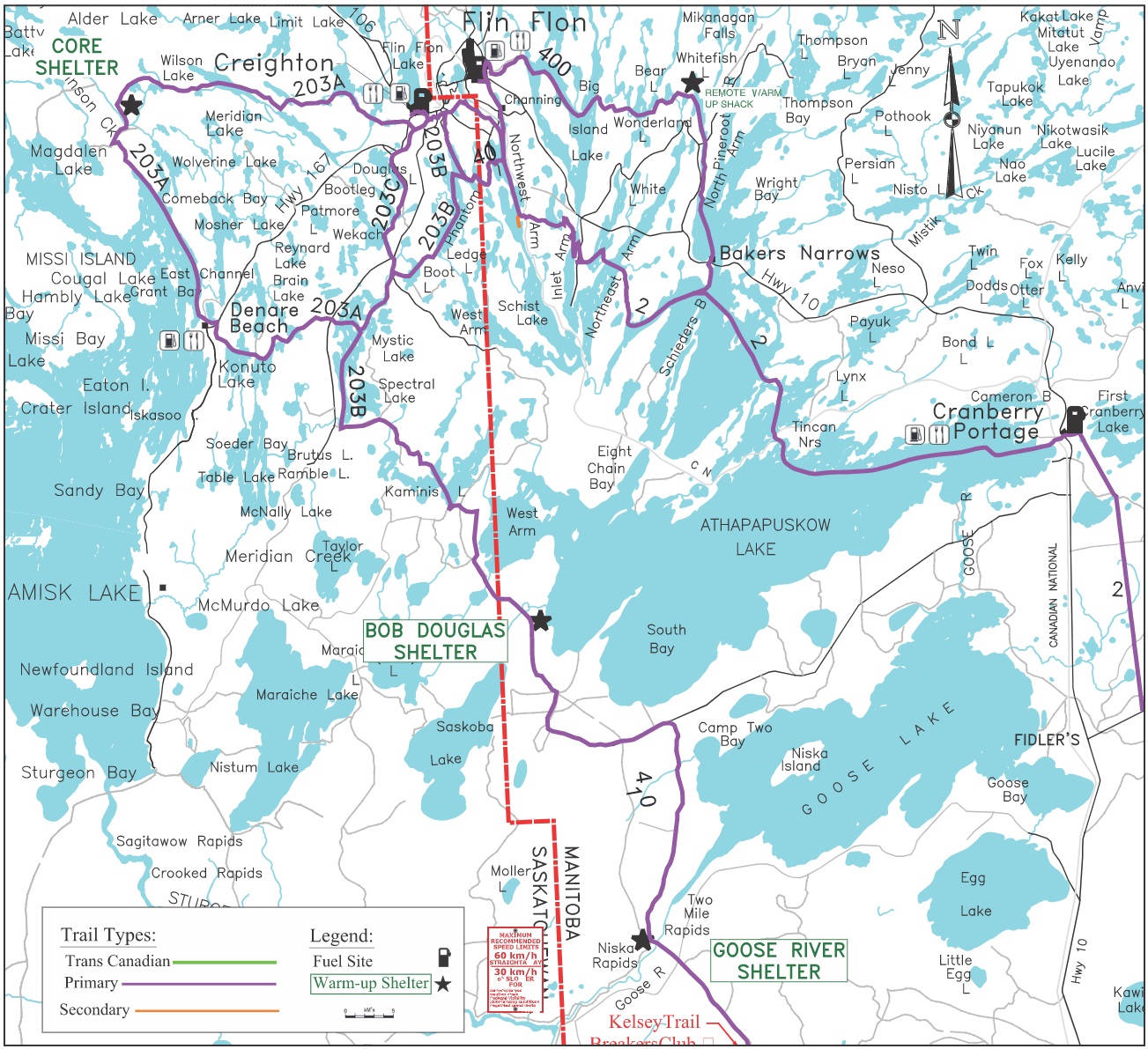 How do I get to the staging area?
Trails are accessible from many different areas throughout the community. Sledders are allowed to drive snowmobiles on certain streets. If you are staying at any of the local accommodations, you can access the trails.
Is there enough room at the staging area for trucks with big trailers?
​Yes​
Is it plowed regularly?
​Yes​
Do trail fees apply to all trails/riding areas? If so, how much are the trail fees?
​Yes. You must have a Snoman trail pass, which is $150 annually. A 7-day pass is $75.
You can also ride with a Saskatchewan trail pass. Saskatchewan trail pass comes with your plate when you register your snowmobile. It is mandatory ​and costs $110.
Manitoba and Saskatchewan have a deal that either provincial trail pass works in either province.
How much is it for an annual membership?
$15 per year.
Where can I get a trail pass?
Any Manitoba or Saskatchewan insurance seller.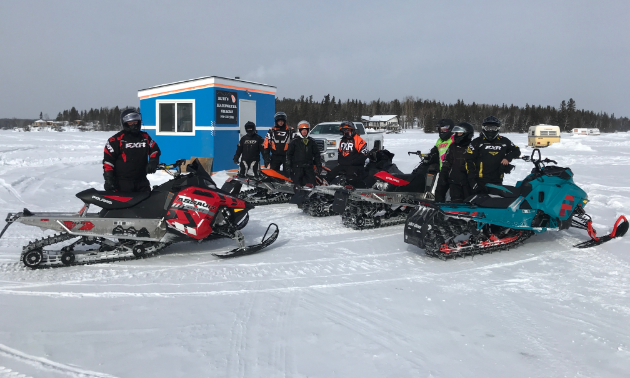 What kind of groomer does the Border Explorers Snowmobile Club have?
2009 Pistenbully Trail Bully pulling a 10' x 18' drag.
Are there any cabins or warm-up shelters in the area? What are they like?
The Border Explorers Snowmobile Club has three warm-up shelters on their trail system. The warm-up shelters all have wood stoves and are stocked with wood. They have lights and outside toilets. There are numerous cabins to rent in the area as well.
When and where do the Border Explorers Snowmobile Club have their club meetings?
Meetings are held at the Victory Inn. They have donated one of their conference rooms for the last 25 years, plus the coffee, pop and dainties for every meeting.
How does someone join the Border Explorers Snowmobile Club?
Attend a regular meeting and join.
What year was the club started?
1990
On average, how many members are in the club?
20
Who is the club president?
John Trumbley
For more information about the Border Explorers Snowmobile Club or snowmobiling in Flin Flon, who should I contact?
John Trumbley: 306-688-0843—[email protected]
Dwayne Wenger: 306-688-0722—[email protected]
Send a message to the Border Explorers Snowmobile Club Facebook page.