In the shadow of the North Rockies lies an expansive land of dense forest, wide open fields and snow-covered foothills. Known as Yellowhead County, this area stretches from the Pembina River to the gates of Jasper National Park and snowmobiling is a major part of the landscape.
On a good snow year, there will be sled tracks leading in just about every direction, but for those who feel more comfortable following a groomed trail system, the Edson Sno-Seekers maintain two trails that start near the town of Edson. To the north is the Silver Summit Trail. A great place to take the family, this trail leads to the Silver Summit Ski Hill, and if you want to extend your ride from there, it connects with the Whitecourt Trailblazers Snowmobile Club's system.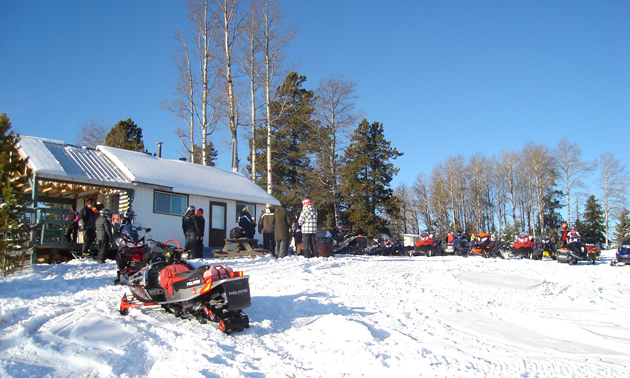 To the south of Edson is a groomed trail leading toward Robb where the snow tends to be a little deeper and there are opportunities to do some boondocking along the way.
More trails and riding opportunities can be found in the scenic foothills around the town of Hinton and the hamlet of Cadomin. So whether you're looking to do some powder riding with the boys or a casual trail ride with the family, consider hitting up Yellowhead County this winter.