The internet is rife with drawings, concept sketches and full blown scale models of visionary, futuristic concept snowmobiles. We are pleased to present what we are calling our Top 10 List of Concept Snowmobiles that we've seen scattered across cyberspace.
#1 - You might call this the Lamborghini of snowmobiles. Designer, Michal Bonikowski, released this image of his futuristic concept snowmobile called the Snow-Crawler. He believes that this unusual closed cabin concept can deliver "pure personal pleasure" with first-class handling and an efficient electric drive. If this model ever hits the trails, it looks something Donald Trump might be driving.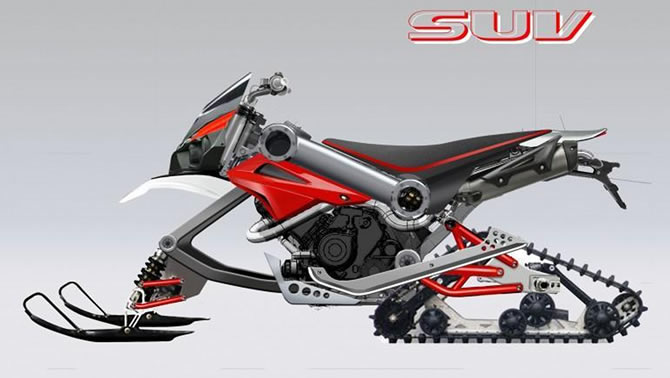 #2 - This is an artist's sketch of the long vaunted and widely rumoured Honda snowmobile. This 2014 rendering is probably more imagination than reality, though Honda is the only Japanese OEM yet to dabble in the snowmobile business.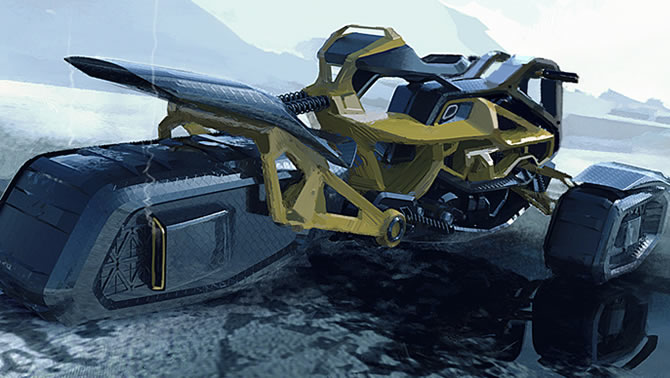 #3 - This concept snowmobile looks lean and mean. Something that Mad Max would drive pedal-to-the-metal across the Antarctic. A wide stance, low-profile styling, sleek ergonomics and an post-industrial feel gives this concept sled some powerful bragging rights. Just wouldn't want to get stuck in deep powder with this heavy metal monster.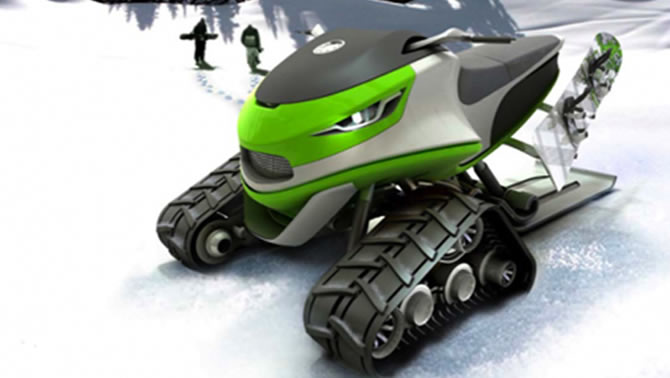 #4 - Having fun in the cold and freezing snow looks pretty easy with this Dominic Schindler Creations' snowmobile concept. It is a snow scooter that has a sleek and stylish design that will surely let you enjoy traveling in the snow and enjoy its coldness. Though I have to admit it does look like something out of "Toy Story VI – The Winter Edition." I think it's a concept sled that is designed to whisk snowboarders to the top of the mountain—sort of a snowboarder PWC—Personal Winter Craft.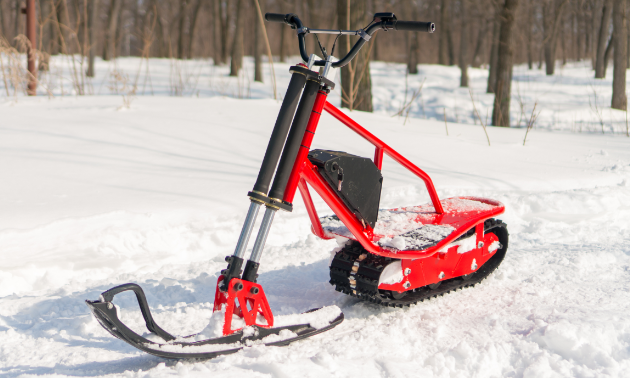 #5 - A small company in Russia is giving outdoor sledding enthusiasts another way to get around during winter: the snow scooter. Sniejik is a lightweight electric snow scooter that allows riders to travel effectively on snow and ice in winter. The scooter can also swap out the ski for a wheel to travel across sand, gravel and swamps in the summer.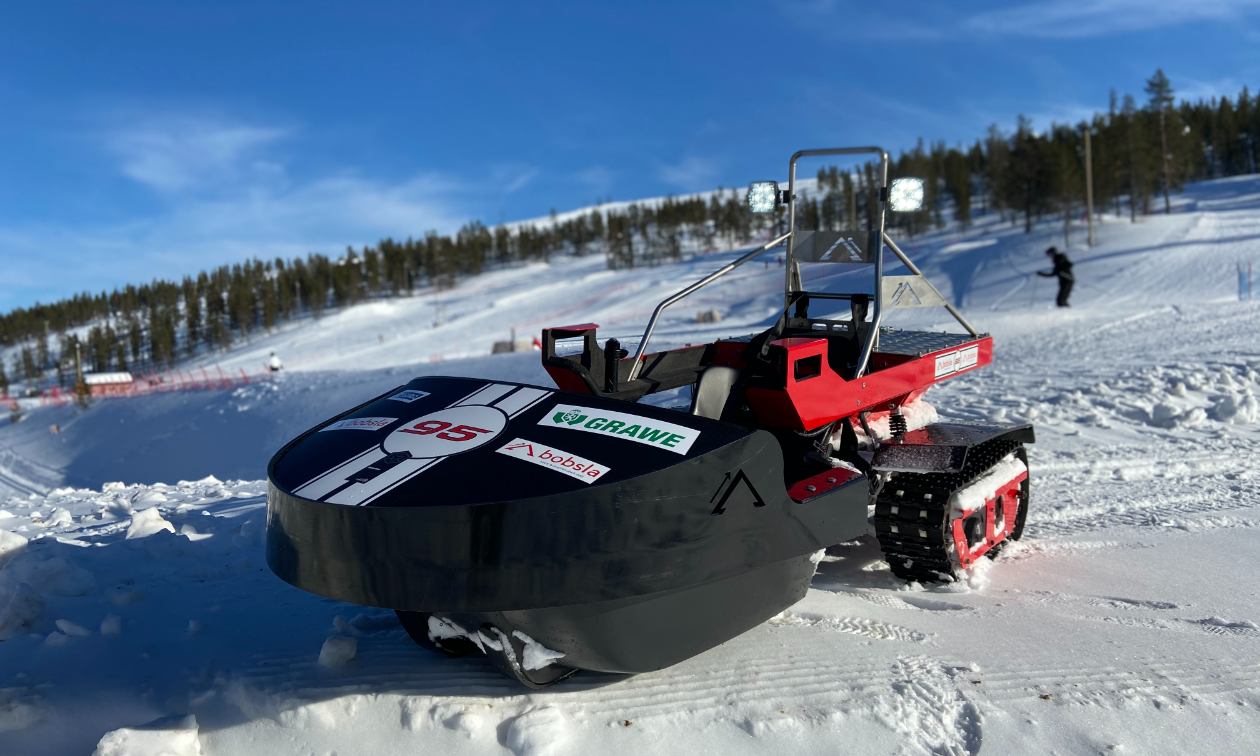 #6 - What do you get when you mix Mario Kart, electric snowmobiles and European whimsy? Bobsla e-sleds! Although Bobsla may be a newbie in the snowmobile market (founded in 2019), this startup company is capturing the imagination of snow go-kart lovers across the world. Bobsla e-sleds are lightweight and can ride comfortably overtop of groomed trails.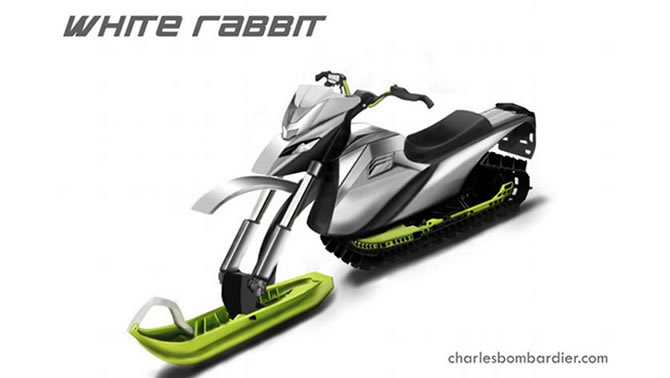 #7 - The White Rabbit concept sled or should we say "snowbike" actually looks more like a narrow gauge snowmobile than a snowbike. This sleek, compact concept could probably prove to be a winner with riders across the snowbelt. It looks light, easy to handle and quick to boot. The White Rabbit could be bringing some white lightning to a trail or mountainside near you.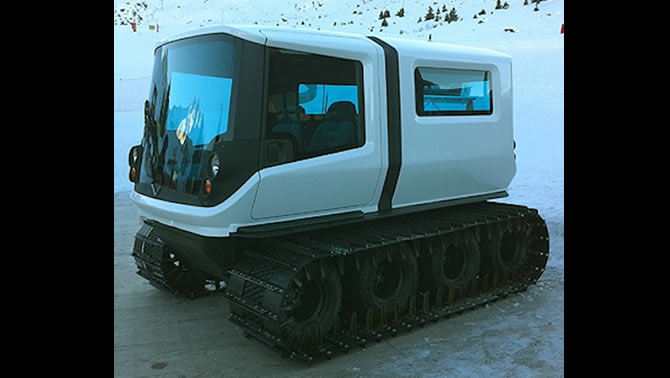 #8 - This cabover model is more than a concept—it looks to be a reality. Besides its nifty, space-age appearance this snow vehicle (versus snowmobile) looks like a whole lot of fun to drive or even ride in. Sort of Dad's 1950's version of the station wagon, just made for some winter time adventure.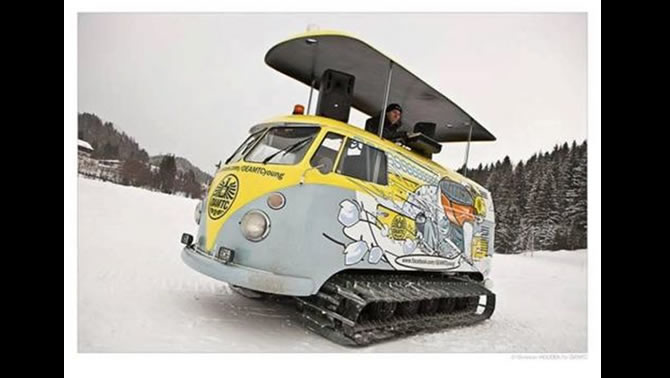 #9 - Ok, ok—not really a snowmobile either but how could we leave this VW Bus on tracks and a surfboard (snowboard) pinned to the roof off our list? Beyond the concept stage too, this VW Bus-on-tracks is up and running – and probably giving somebody a great deal of fun in the snow. This again looks like fun to drive and it would certainly impress all your snowmobiling buddies if you were to arrive at the snowmobile shack behind the wheel of this DAS Volkswagen. (no emission scandal here?)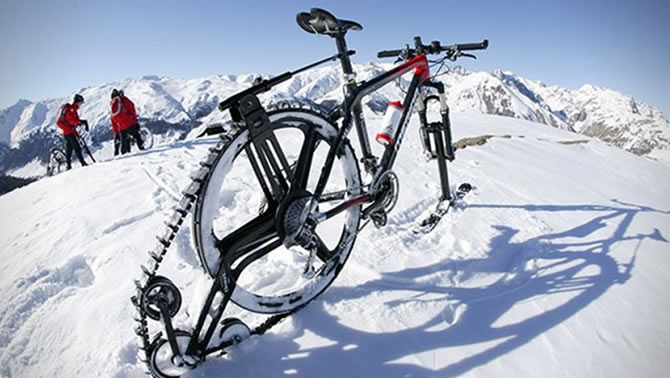 #10 - Did we keep the best one to last? Just to please all our eco-friendly buddies out there we had to throw in the SnoMoBike concept. Yes, it's now easy to convert your mountain bike into a full fledged snow machine. No horsepower involved here, powered simply by the width of your thighs and strength of your lungs – this concept snow machine might prove as popular as putting ethanol in your gas tank. No hot dogs around the fire with this one – just be ready to break out the tofu and granola and your afternoon ride will be complete.