Lac du Bonnet has done it. From 64 Western Canadian snowmobiling destinations, Lac du Bonnet, Manitoba, has claimed victory as SnoRiders' SledTown ShowDown 2021 champion!
Lac du Bonnet went on a historic run to take its place as the absolute best place to go sledding in Western Canada. During Round 3, this Manitoba SledTown dispatched last year's SledTown ShowDown winner, Flin Flon, Manitoba. Once it took the provincial crown at the conclusion of Round 4, Lac du Bonnet went on to eliminate the 2018 SledTown ShowDown champion, McBride, B.C., in Round 5. For Round 6—the finals—Lac du Bonnet rode its nonstop wave of momentum right through Nipawin, Saskatchewan.
"We're excited to be named the SledTown ShowDown 2021 champions," said Wally Sokoluk, director of the Eastman Snopals, one of the snowmobile clubs responsible for maintaining Lac du Bonnet's snowmobile trails. "We definitely had some good clubs in this competition. We would like to thank everyone that voted for us and supported the Eastman Snopals. It is an honour to be named the SledTown ShowDown 2021 champions."
Social butterfly
In order to achieve victory, the Eastman Snopals rallied support through their Facebook page. Neighbouring clubs in the Lac du Bonnet region also gathered supporters through their social media channels, propelling Lac du Bonnet into a juggernaut that could not be stopped.
"We are always getting compliments on our social media page for our well-groomed trails," Sokoluk said. "We are all snowmobilers so we take pride in the work we do. It all starts early in the season with brushing of fallen trees, clearing our trails for safety and providing good signage for the riders to recognize the hazards, driveways, intersections and highway crossings so they can get to their next destination safely."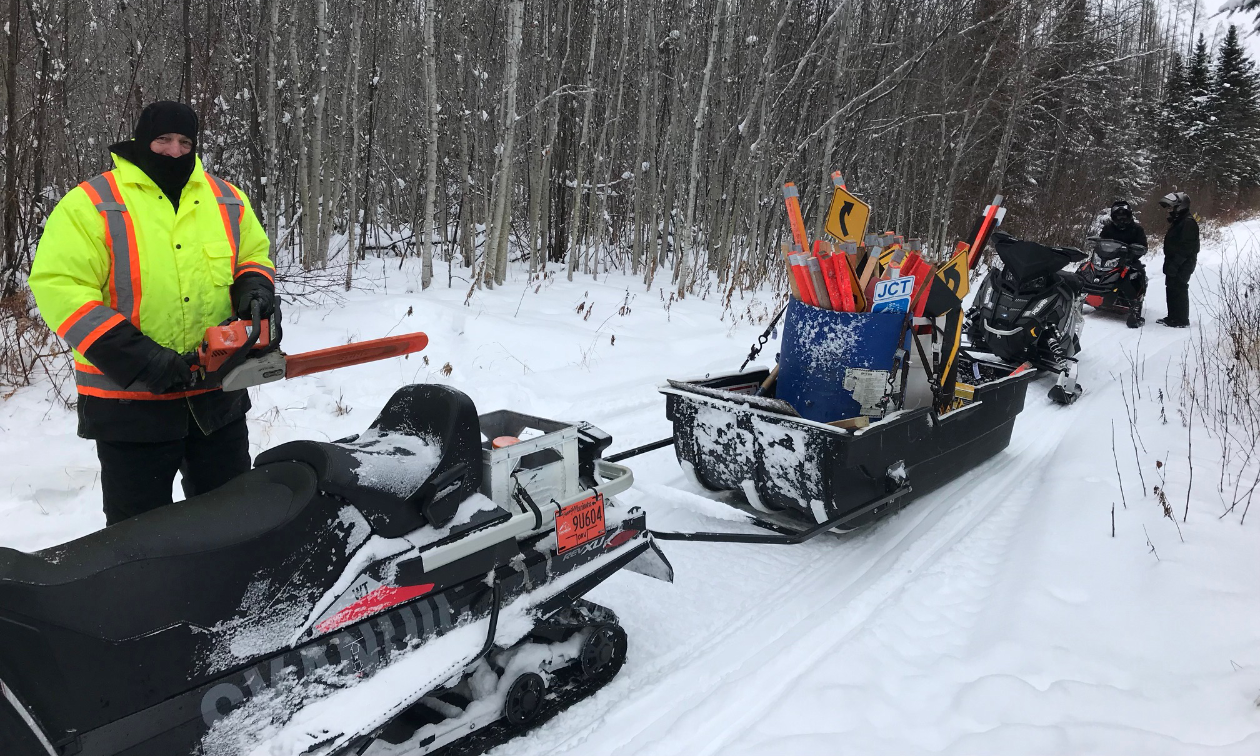 Another reason for Lac du Bonnet's SledTown ShowDown win is the exceptional condition of the area's trail network. Lac du Bonnet has over 325 kilometers of one-way trails and 600 kilometers of two-way trails that are groomed weekly.
"We always try to groom our trails to be in top notch shape for the riders to enjoy them when passing through our area," Sokoluk said. "We have some state-of-the-art equipment to work with and we have a lot of well-seasoned groomer operators that go out on a weekly basis and lay down some white ribbon for the riders to enjoy."
The Eastman Snopals boast such an expansive trail system due in large part to the club's commitment to working with private property landowners.
"Without respecting the landowners' rights to the use of crossing their property, a lot of clubs get a bad reputation by a few bad apple riders that don't realize how quickly clubs lose their privileges to the use of their land," said Sokoluk. "Signage is self-explanatory to keep the direction of the riders to stay on the groomed trails."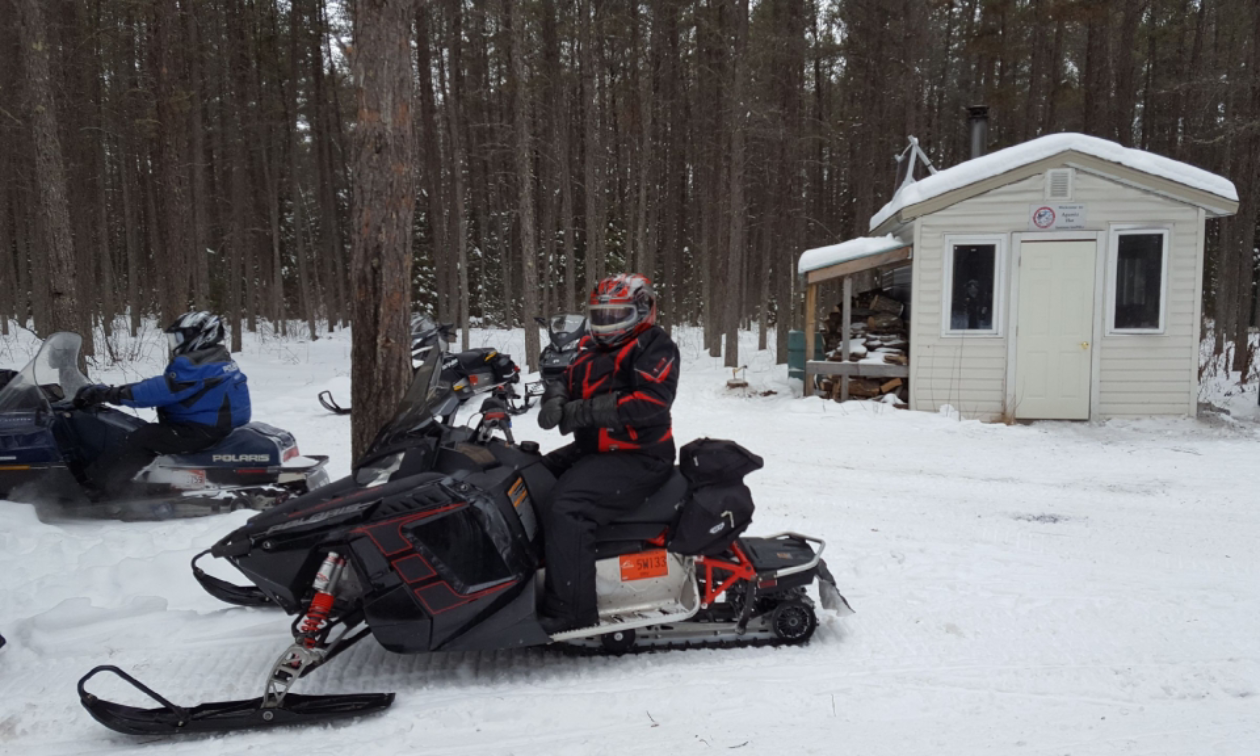 Amenities are plentiful in and around the area. Lac du Bonnet and surrounding towns have easy access to the local gas bars, restaurants and lodging because most all of them are located right on the trails.
"We are proud to say that we have had a few restaurants and snowmobile dealers receive votes of recognition for their excellent food, hospitality and their service they provide to the snowmobilers," Sokoluk said.
Clearly, Lac du Bonnet has set itself apart from the competition, making it the go-to destination for sublime sledding. Congratulations to Lac du Bonnet, SnoRiders' SledTown ShowDown 2021 champion!