Just like the characters that inhabit Westeros in Game of Thrones, those seeking snowy adventures in Saskatchewan need only travel north. The good news for us in the prairies is that northbound travel doesn't involve the political turmoil of Winterfell or the dangers of white walkers. Instead, you're treated to the delightful surroundings of blissful beauty in Smeaton, Saskatchewan, and realms beyond.
Trevor Schell is an avid Saskatchewan sledder. From his home in Saskatoon, Schell heads north to play in parks far away.
"My goal this winter is to drive through northern Saskatchewan and spend some nights at various resorts," he said.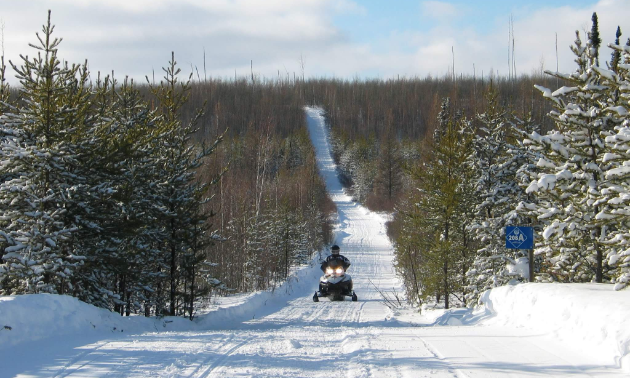 During his grand journey, Schell is sure to stop and spit up some snow in Smeaton, one of his favourite places to have fun.
"I head up to the Narrow Hills Provincial Parks area on the Esker Bear Trail System," Schell said. "Due to the higher altitude, there is always an abundance of snow. The terrain offers a mixture of straight runs, twists, curves and it's very hilly through the boreal forest."
From wheels to skis
A decade ago, Schell made the transition from dirt to snow and hasn't looked back since.
"I originally started riding through the trails on my ATV," he said. "One winter, I borrowed a sled and went on some trails. I loved it. The next fall, I purchased my own snowmobile."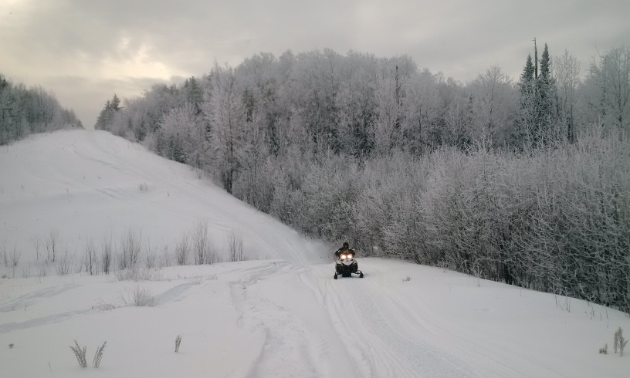 Since that fateful fall all those years ago, Schell takes turns riding his 2009 Polaris 600 Dragon and 2015 550 Polaris LXT.
"I've always liked the riding comfort, speed, reliability and ever-changing technologies adapted by Polaris," he said.
No I in team
Schell takes pride in being a team player, volunteering whenever possible and taking part in a variety of organized activities.
"I like to help out where I can and stay involved with the club," he said. "I take part in rallies and work on the trails to make them safer and easier for riders to navigate through and plan their destinations."
Wherever Schell ends up in Saskatchewan, it's always a good time.
"I love the freedom of riding outdoors, being adventurous and exploring," he said. "You get to experience beautiful scenery, remote lakes, wildlife and meet lots of people with the same passion. There is no better winter experience than snowmobiling!"