Kamloops is one of Canada's most popular destinations to go snowmobiling, due in large part to the area's national and provincial award-winning snowmobile club, the Kamloops Snowmobile Association (KSA). The club is run by passionate and dedicated avid snowmobilers who are committed to keep the sport alive, with annual volunteer hours topping 3,500 per year.
"We have a stewardship agreement and excellent relationships with provincial agencies and First Nations," said Clemence Samson, secretary/treasurer of the KSA. "We are proactive in providing the best experience for all riders by improving the trail conditions, updating the signage and maps, building and maintaining safety shelters, and maintaining and modernizing our equipment."
Kamloops is also a sought-after destination because of its ideal geographic location, being central to a variety of different riding areas. Kamloops also has excellent snow conditions, easy access to trails and beautiful weather.
"There are eight excellent riding areas within two hours of Kamloops," Samson said. "Our club's ambassadors are available to take new riders to the areas."
Here's everything you need to know to snowmobile in Kamloops: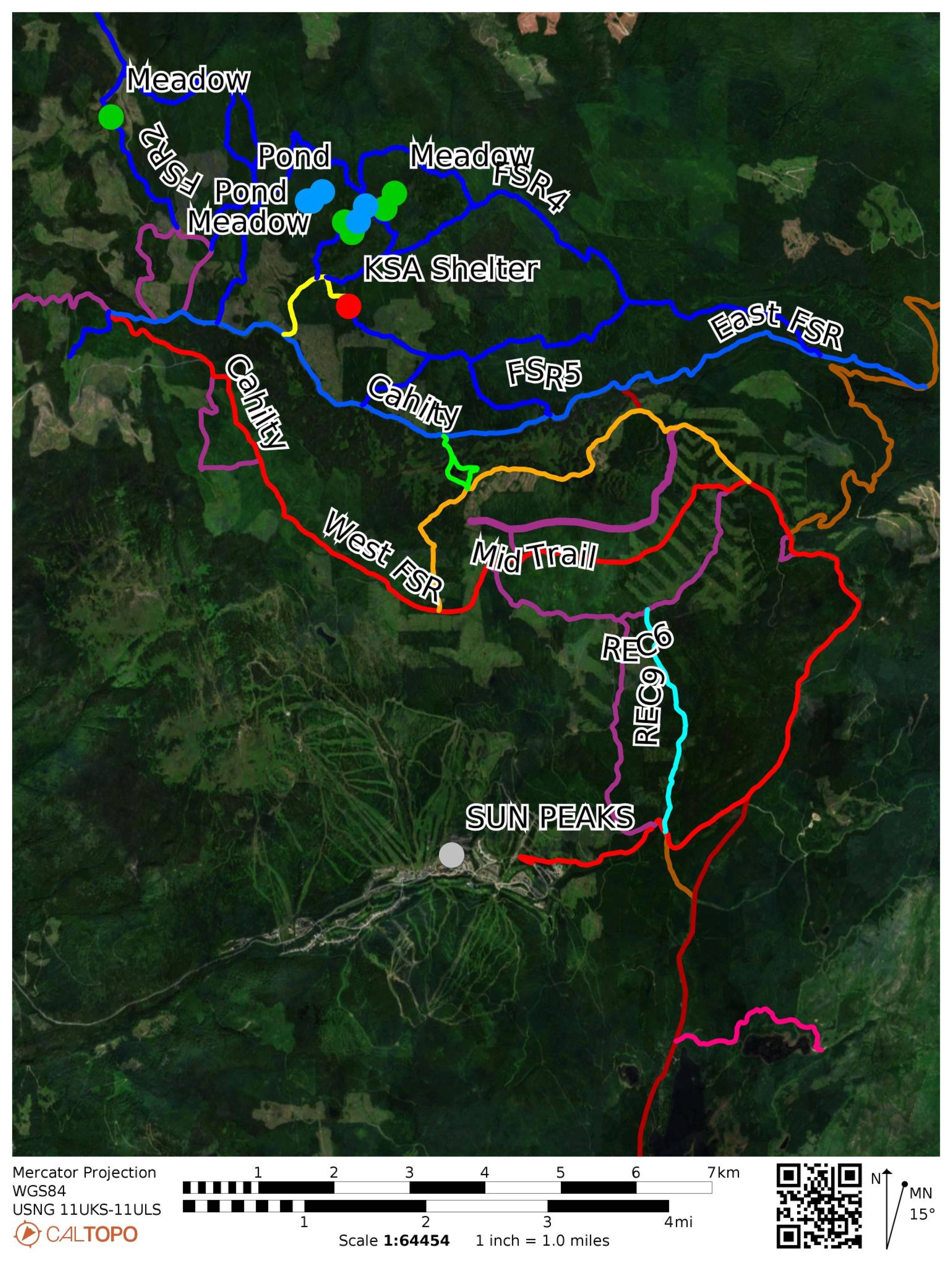 How many kilometres of trails does Kamloops have?
Groomed trails: approximately 200 kilometres between the two main areas: Tranquille/Bonaparte and Sun Peaks, and unlimited kilometres of ungroomed trails/terrain.
What are Kamloops' top trails/riding areas?
Tranquille/Bonaparte covers 700-square-kilometres with 200 kilometres of groomed trails and numerous ungroomed/open areas to ride. It offers a vast variety of terrain for all levels, and the powder is awesome. It is only 40 minutes from Kamloops and is avalanche-free.
Sun Peaks area offers 28-square-kilometres with 50 kilometres of groomed trails and unlimited open areas as well. It offers technical riding for more experienced riders. The worldwide-known Sun Peaks resort/village, located at the base, offers lodging/shopping/dining/skiing.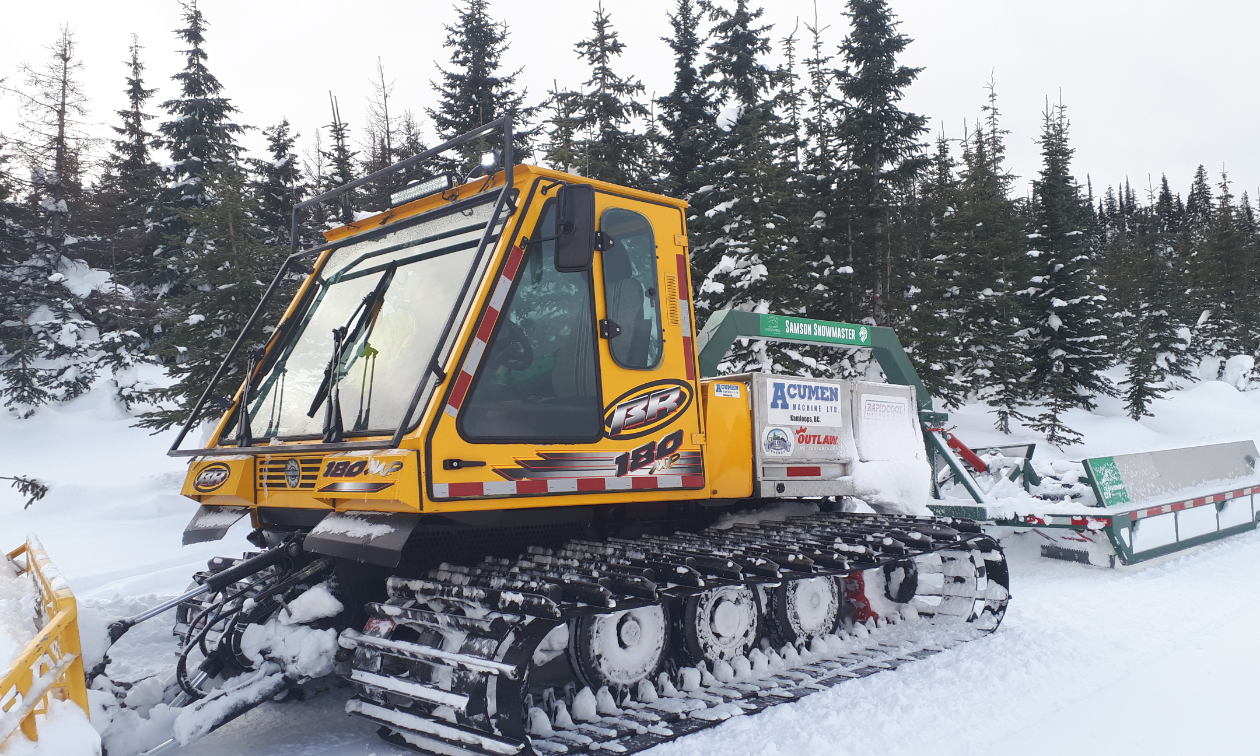 Where are the staging areas?
Tranquille/Bonaparte area: from Kamloops, follow the Lac Du Bois Road for 19 kilometres, where it changes to Sawmill Forest Service Road (FSR). There are two staging areas, one at 21 kilometres and one at 22 kilometres.
Staging area at the East of Sun Peaks.
Is there enough room at the staging area for trucks with big trailers?
Yes, lots of room.
Is it plowed regularly?
Yes.
Do trail fees apply to all trails/riding areas? If so, how much are the trail fees?
Yes: $25/per day/per sled.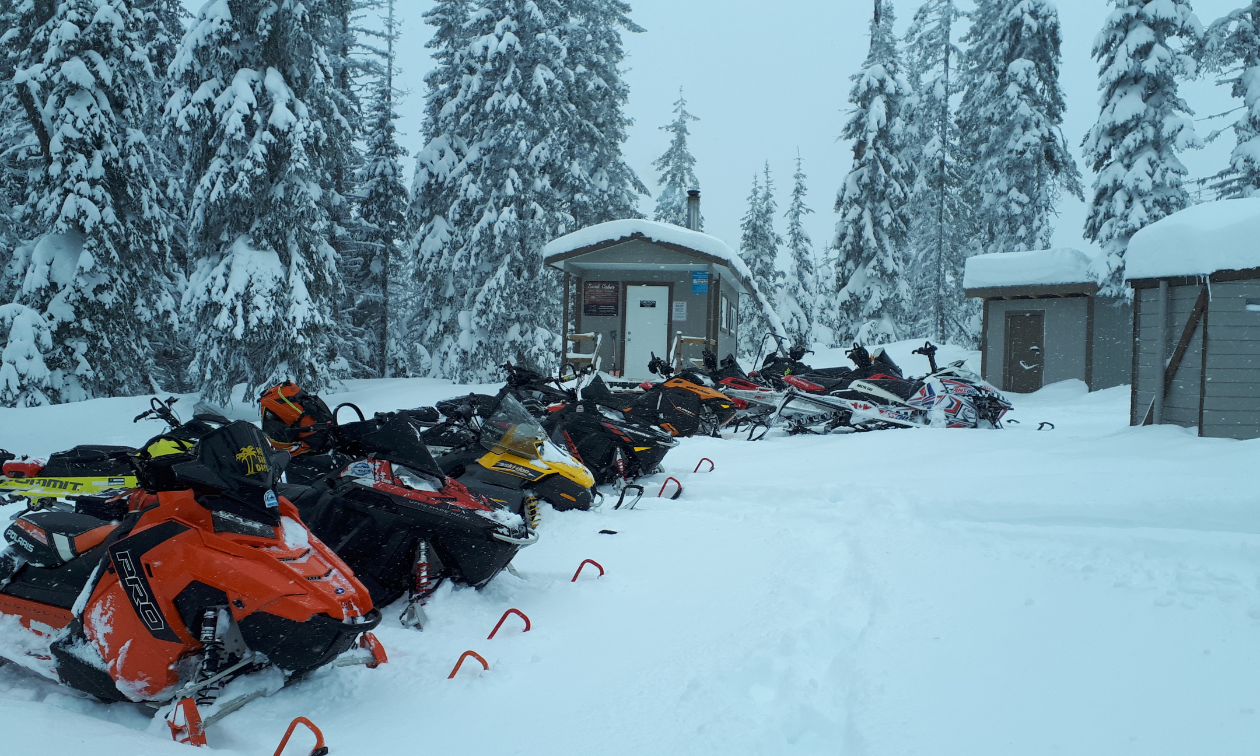 How much is it for an annual membership?
For the 2021/2022 season:
Primary $140.00
Secondary $115.00
Senior 65+ $100.00
Youth (12 to 16) $ 40.00
Child (under 12) $ 30.00
Corporate 1 (Including 3 memberships) $500.00
Corporate 2 (including 4 memberships) $560.00
Corporate packages also include webpage ads and acknowledgement at club functions and events.
Riders who purchase their passes prior to December 1, 2021, will receive a discount.
Where can I get a trail pass?
Online, directly from the Kamloops Snowmobile Association website - Preferred
At dealerships
At gates
What kind of groomer does the Kamloops Snowmobile Association have?
BR180 with Samson Snowmaster #1 Drag
2018 Skandic with Samson Snowmaster #2 Drag
The drags have been designed, engineered, and built locally to address Kamloops' challenging terrain. The floating pan feature allows the operator to back up with the drag in any depth of snow.
Are there any cabins or warm-up shelters in the area? What are they like?
The main chalet is a large two-story log cabin with a large open area on the first floor with a kitchen and wood stove. Six people can sleep upstairs. It is located at kilometre 31.5 on Sawmill Road FSR.
Right beside it is the brand-new Phoenix Shelter, which was built last fall to replace the Gloria Shelter that was burnt down by arsonists last October just before the start of the season.
Sam's Cabin was built two years ago, located at kilometre 40 on Watching Creek Road FSR.
There are also five more rustic shelters along the trails. All shelters come with a wood stove and firewood. They are left unlocked and can be used by multi-users 12 months of the year.
Wendego Lodge Resort is open all year round with 10 cabins available and has direct access to our trails.
When and where does the Kamloops Snowmobile Association have club meetings?
Every third Tuesday of the month, October until April, at the North Shore Cottonwood
Centre.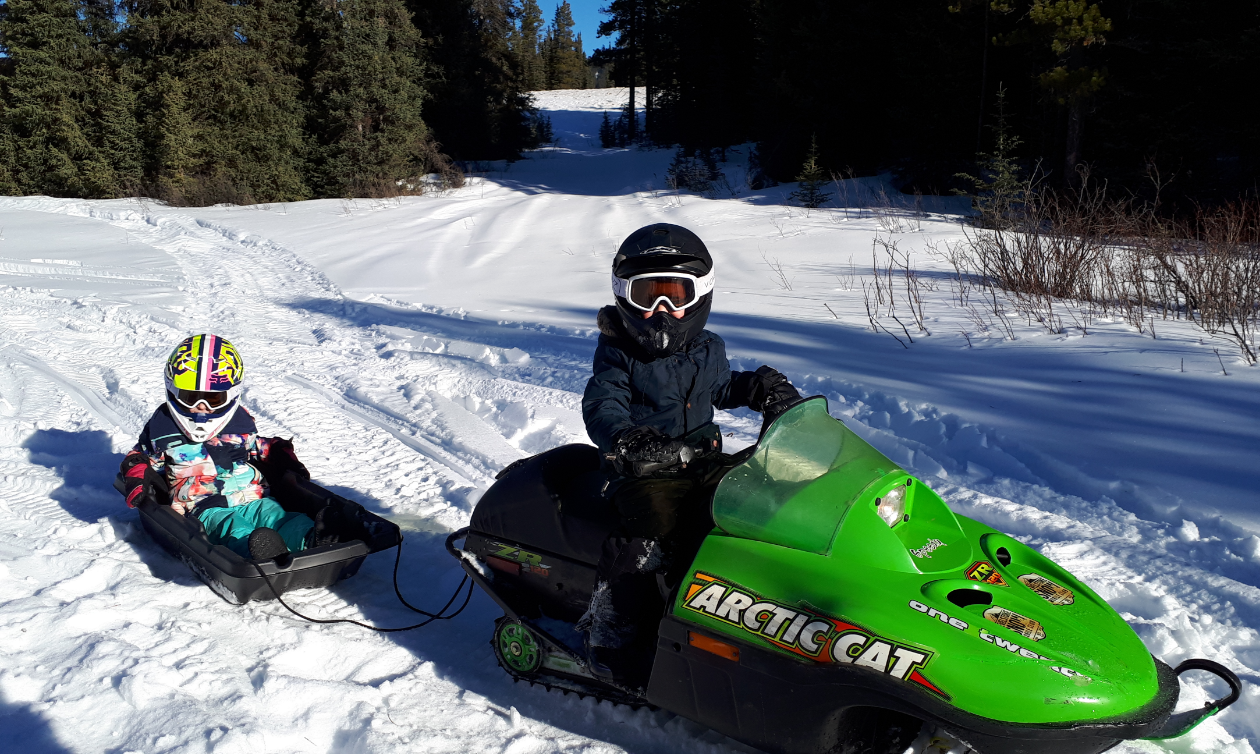 How does someone join the club?
Online, directly from the Kamloops Snowmobile Association website, paying with credit card – preferred
You can attend a meeting and purchase a membership on site.
Memberships can be purchased at snowmobile dealerships.
What year was the club started?
1973
On average, how many members are in the Kamloops Snowmobile Association?
300
Who is the club president?
Jeff Boyle
For more information about the club or the area, who can I contact?
Send an email to: [email protected]
Jeff Boyle: [email protected], 250-320-3815
Clemence Samson: [email protected], 250-579-0211
Leo Samson: [email protected], 250-299-1485
The Kamloops Snowmobile Association Facebook page