If you're the kind of sledhead who prefers top-tier machines and the upper range of the power band, you will want your head in the M99 Velocity Carbon Helmet. The Velocity is light-weight carbon-fibre technology safety gear for your head, new to the M99 line up for 2019.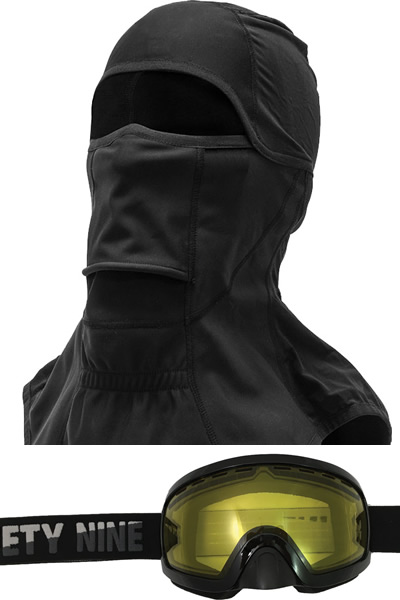 The sleek Velocity Carbon is designed for comfortable wear and maximum interior air flow, while featuring factory-installed air-stop EVA forward block-off to keep the cold out. The aerodynamic exterior is made of lightweight carbon fibre to shield you from the elements and is designed comfy inside, with removable and washable interior liner and cheek pads. The extended Double D-ring chin strap with retention clip provides an ample fit.
Buy the helmet and get goggles and balaclava. We like the fact that this helmet comes with integrated M99 Double Lens Snow Goggles that fit perfectly to your face and the helmet. These are dual-pane, amber, spherical polycarbonate lens, with 15-millimetre oversized face foam. M99 Frost Blocker Balaclava is part of the deal, giving buyers technical windproof fabric front panelling and breathable fabric in ventilation areas where you want it. The Frost Blocker is cut long to keep you covered where it counts.
While the Velocity Carbon Helmet is new to the 2019 lineup, M99 is known for top-tier carbon-fibre helmets. The Velocity Carbon Helmet weighs in at 1,140 grams (2.5 pounds) and comes in sizes from XS to XXL.
You just might want to get your sledhead in one this season.