Snowmobile trails might be a little quieter in the coming years, but not because of fewer sledders. On the contrary, there will likely be more than ever, it's just that some of them will be silent. Taiga Motors is looking to expand the powersports industry by integrating electric snowmobiles into the mix.
"The concept of the electric snowmobile arose from a desire to build the best possible snowmobile without compromise," said Sam Bruneau, CEO and co-founder of Taiga Motors. "While cars were going electric back in 2015 demonstrating better performance, nobody was looking at off-road vehicles because of their inherent challenges—notably high power to weight requirements and operation in extreme environments. We set out to develop the world's first clean sheet electric powertrain designed specifically for powersports that could deliver better than two-stroke performance without any of the drawbacks of maintenance, noise or emissions to access more terrain without compromise."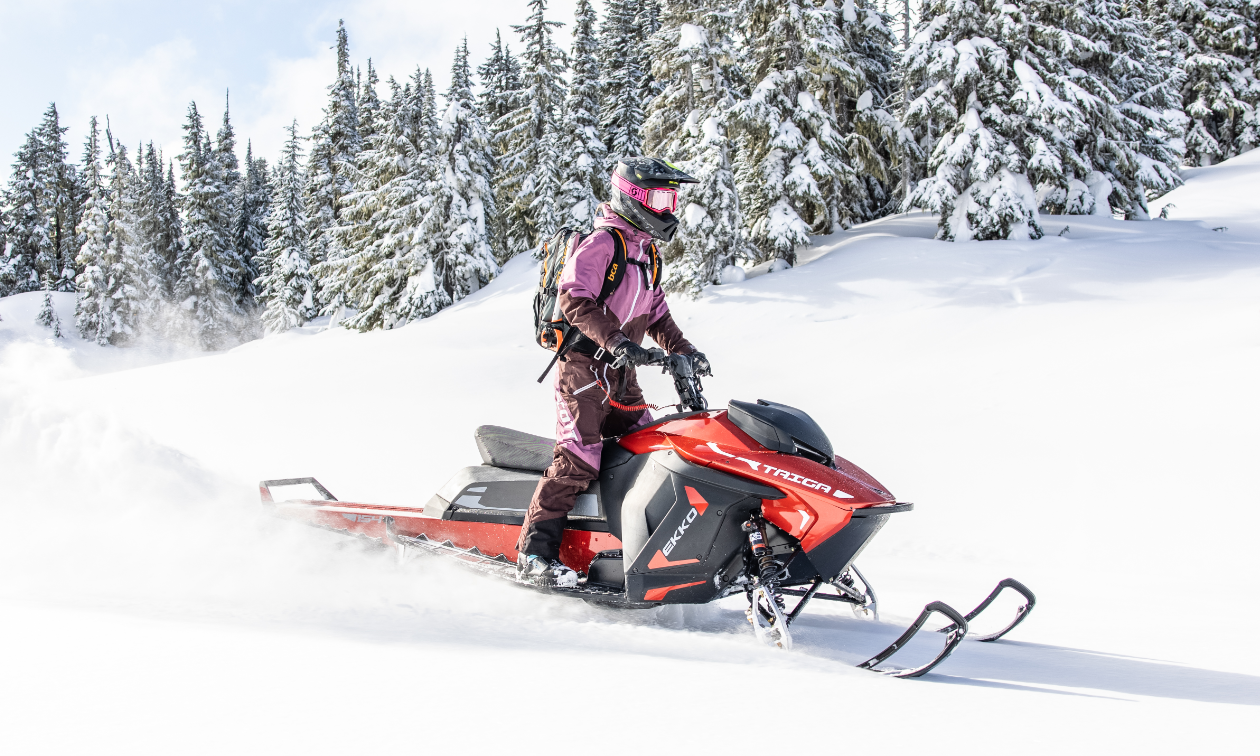 Taiga Motors was founded six years ago, with its headquarters and main production facility in Montreal, Quebec.
"There is a strong heritage of powersports here and we are proud to be a Canadian-based manufacturer continuing a heritage of innovation with first mass production electric powersport vehicles," said Bruneau. "As a region, Quebec is focused on investing in the development of EV technology and infrastructure, with the goal of becoming a leader in global transportation electrification."
Pop the hood
At first glance, Taiga snowmobiles look similar to modern combustion counterparts, much like an electric car looks like a combustion one. However, upon closer inspection the entire snowmobile is engineered from the snow up around an electric powertrain under the hood.
"The seat, chassis, bodywork and suspension have all been optimized around the battery, motor and electronics to minimize weight and improve rider ergonomics and give the best ride possible," said Bruneau. "An immediately notable difference is the silent operation and lack of exhaust smell. Once you hit the throttle, it's hard not to smile when Taiga's electric motor, combined with its direct drive system, gives maximum torque from zero RPM. Riders experience an incredibly fast and linear throttle response in any riding conditions from feathering the throttle in technical maneuvers to arm-wrenching acceleration at full launch. With no CVT, no oil whatsoever and a frictionless electric motor, the maintenance is reduced to almost nothing. The ideally-positioned centre of gravity remains constant without any fuel sloshing or burn to provide predictable performance in any condition."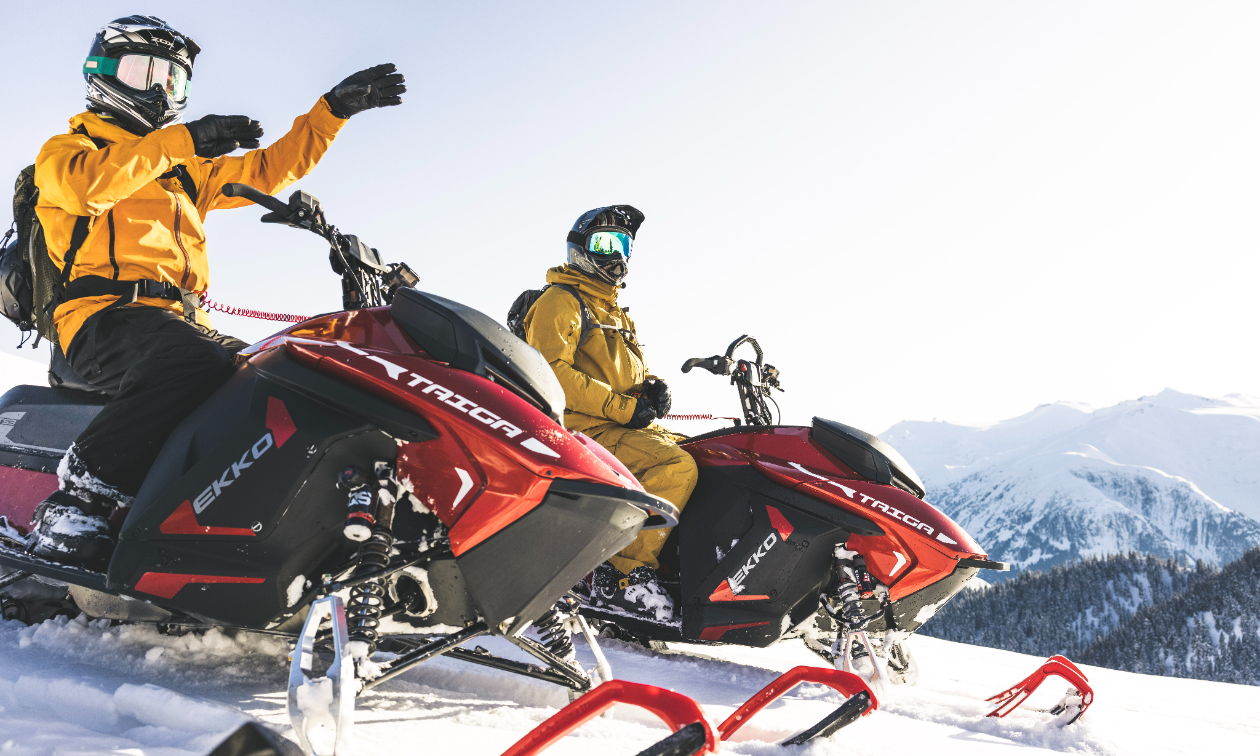 Body panels or a chassis are relatively easy to build compared to the technology powering a vehicle. That's why technology is at the heart of everything Taiga does.
"That is where we have developed a leading expertise without fear of taking on the most complex technological challenges from a clean sheet to achieve the best performance at the lowest price," Bruneau said. "Our modular and connected electric powertrains is a technology platform designed for efficient mass production across multiple vehicle platforms and will continue rapidly improving through remote updates."
Currently, Taiga offers snowmobiles and personal watercraft in a variety of models to address a wide range of riding segments. Taiga snowmobiles are available in three models: the Nomad Touring/Utility, Ekko Mountain, and the Atlas Crossover. The Nomad is the most popular sled for its versatility across different conditions in commercial and recreational segments.
"Existing riders are attracted by the additional performance and low maintenance offered by Taiga sleds," Bruneau said. "Like any disruptive new technology, there are always some skeptics, but most are convinced after experiencing the incredible performance of the e-sled. We acknowledge that we won't convert 100 per cent of the market from day one, but our range enables our sleds to address a large percentage of commercial fleet and recreational riding needs. The volume of both consumer and fleet pre-orders combined with the positive response to our products confirms the growing demand for our electric off-road lineup of vehicles."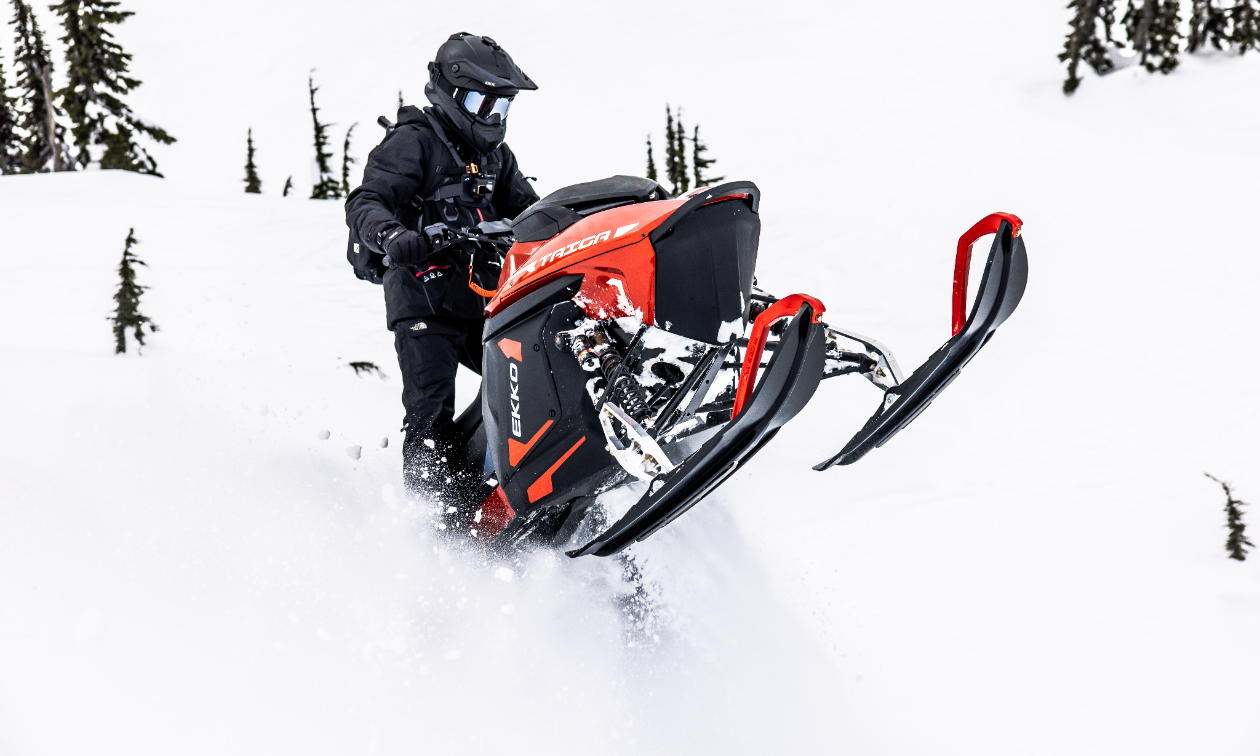 It's an exciting moment for Taiga as the company begins delivering the first production sleds. New customers can pre-order Taiga snowmobiles today to reserve a spot in the production list.
"There is strong demand for Taiga's electric snowmobiles, and we are working hard to ramp up production to meet it," Bruneau said.
When it comes to Bruneau's favourite aspects of the e-sleds, he likes the machine's quiet power.
"The instant torque and lack of noise/exhaust enables an incredible escapism into the sport of snowmobiling," he said. "It becomes just you, the snow and wherever you want to explore. I often describe it as skiing with 180 horsepower on your feet."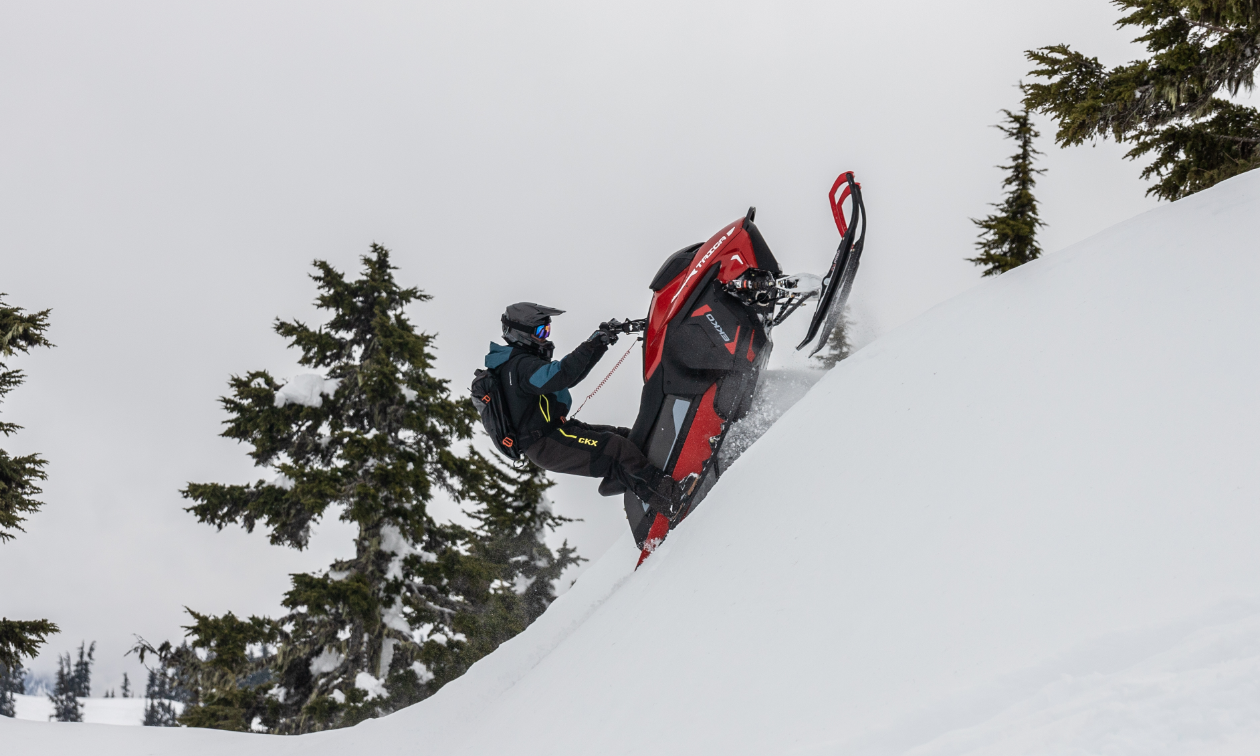 As many sledders may have noticed, there aren't exactly a ton of charging stations available at most staging areas. With the rollout of the new e-sleds, expect more to pop up over the next few seasons.
"We are very excited about the idea of our customers driving our vehicles and in tandem are focused on our outdoor charging network that pushes the boundaries of sustainable outdoor exploration," said Bruneau. "Our goal is to install roughly 1,100 charge points by 2025."
With Taiga's new e-sleds rolling off the production line, it's only a matter of time until excited riders will have an opportunity to try out these powerful, stealthy machines.
"This is just the beginning of Taiga and electric snowmobiling," Bruneau said. "The next few years will be very exciting as we ramp up production and continue to push technology to unlock new benchmarks for peak performance in snowmobiling without compromise."
*Update: Taiga recently announced deliveries of its first Nomad snowmobiles.