Often referred to as the "Big Four," Yamaha, Polaris, Arctic Cat and Ski-Doo are today's main snowmobile manufacturers. Together, they offer more than 150 different models and packages, which fall into various categories—such as trail, utility, 2-up touring, mountain, crossover and youth. Of course, the categories can be broken down even further, but this deep into the web, it can get confusing, even for the manufacturers, so we'll leave that for another day. Point is, there is a snowmobile for just about every kind of rider out there.
But which brand is best?
A quick Google search will yield plenty of results and mixed opinions. So instead of presenting you with another list of the top snowmobiles, which could be swayed by personal opinions here at SnoRiders, we decided to ask a rep from each manufacturer at the 2017 Alberta Snowmobile & Powersports Show about its brand's best-selling sled, and here's a summary of what they said:
Arctic Cat
According to the rep, Arctic Cat's best seller right now is the M 8000 Mountain Cat. Completely reborn for 2018, the M 8000 Mountain Cat features the new Ascender platform, which is designed to make sidehilling a piece of cake. It also features a new engine, made by Arctic Cat, along with upgraded suspension features and a new clutch package. Basically, it's a brand-new sled and "anybody who's tested it loves it."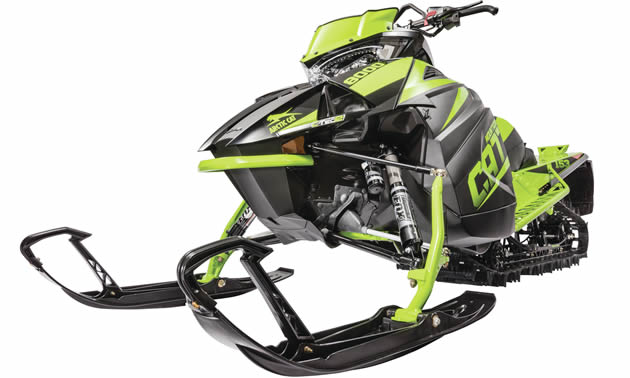 Polaris
Polaris has done extremely well in the mountain segment so it comes as no surprise the brand's best-selling machine is the 800 Pro-RMK. With the lightweight Axys chassis and new 800 H.O. Cleanfire engine, this machine has garnered a strong following—the likes of which include Chris Burandt, Dan Adams, Chris Brown and Keith Curtis. Name drop much?
For years, the 155" has been the most popular choice in track configurations so we were a little surprised to hear from the rep that the 163" is dominating sales.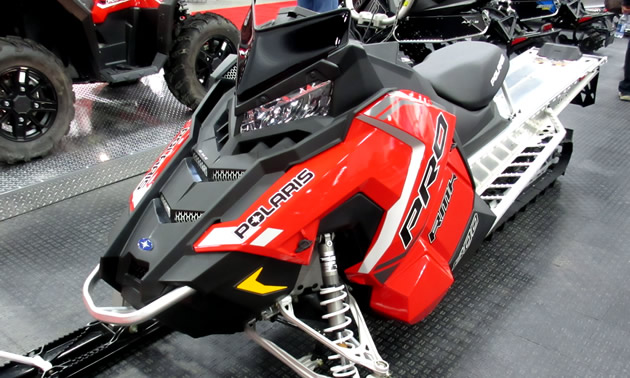 Ski-Doo
If you're a mountain rider who's decided Ski-Doo is the way to go, which model should you buy? Well, according to popular opinion, it's the Summit SP 850 E-TEC in a 165" track length that moves the quickest off showroom floors. According to the rep, this machine's power-to-weight ratio is fantastic and the suspension is more than capable for most riders. Even better, this year (2018), you can get it with Ski-Doo's revolutionary new SHOT starter option.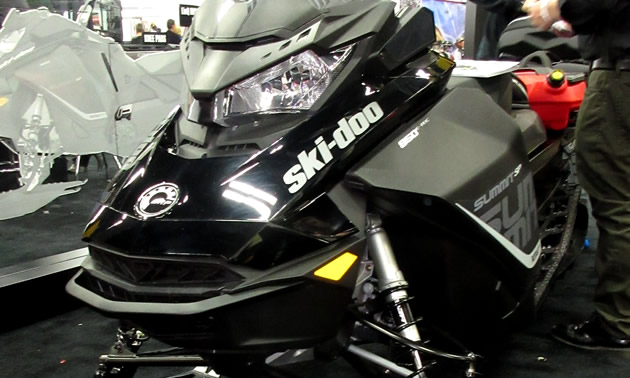 Yamaha
The turbocharged Sidewinder series of snowmobiles has become Yamaha's bread and butter. Pumping out 180 to 200 horsepower, the Sidewinder series changed the game for Yamaha when it was released for model year 2017. The Sidewinder, with its amazing 998 Yamaha Genesis Turbo engine, is available in the Crossover, Trail and Mountain segments, but according to reps at the show, it's the long-track MTX that has the biggest impact on sales.