For 31-year-old Tyler Ramstead, there is no better way to enjoy Woodlands County than on a sled, especially since he has doorstep access to a vast network of groomed trails and, more importantly (at least to him), an unlimited supply of off-trail riding opportunities.
No doubt influenced by his background in freestyle snowboarding, Ramstead prefers the freedom of finding his own way through the bush over the confines of a trail. Having lived in Whitecourt on and off since he was a kid, Ramstead has grown familiar with the terrain around Alberta's sled capital, as well as the neighbouring communities of Fox Creek and Swan Hills.
Much of his ride time is spent in the Goose Tower area north of Swan Hills. It is here, he said, that the terrain is a little hillier and the snow usually deeper. Speaking of deep snow, there is one ride that stands out in his mind.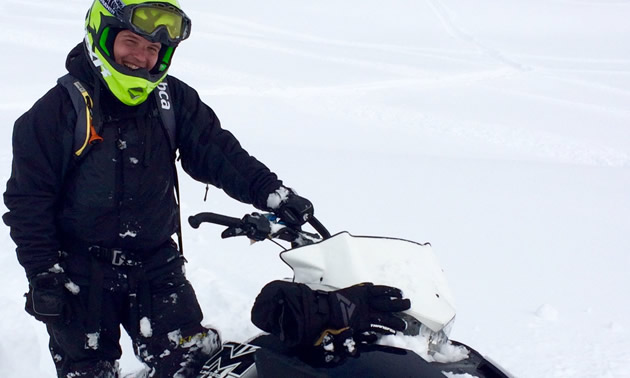 "I remember riding (the Goose Tower area) one year and we were going down what must have been an old logging road or lease road—it went for about 15 kilometres—and there was over seven feet of snow on it and not a track anywhere," he said. "You could just veer off into any bit of trees you wanted to."
To the Carson Cabin from Whitecourt is another favourite ride.
"It's got lots of rolling hills, a really fun trail out that way and lots of opportunity to get off-trail," said Ramstead. "You can make a whole day ride out of just going to the cabin."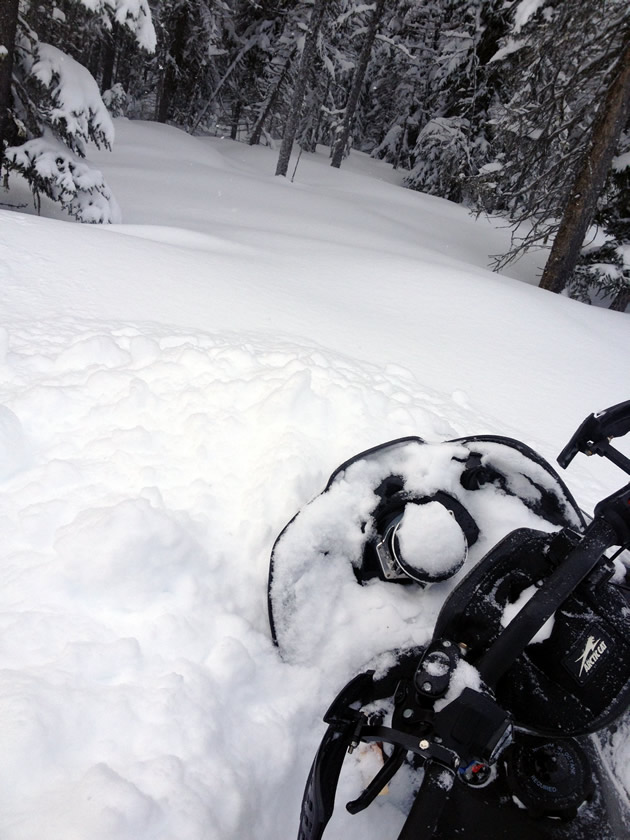 Ramstead also enjoys annual trips to Valemount, McBride and Blue River, B.C. This year, however, he'll be doing a lot more sledding from home because his better half is also switching from boards and bindings to two-stroke cold smoke.
"I just bought a Crossfire 600 for her," he said.
According to Ramstead, the Whitecourt area is the perfect training grounds for riders who eventually want to take their sled game to the mountains.
"All the riding we do around here kind of sets you up for mountain riding, especially if you have to do any bit of ditch riding," he said. "We've got some pretty good ditch riding with a lot of steep angles. You're used to being off-camber so when you go to the mountains, after riding in Whitecourt, you really seem to pick it up quickly."
Besides work, it's the game of golf that keeps Ramstead occupied in the summer, but now that autumn has rolled in, he's anxious for the snow to fall.
"I do like golfing," he said, "but definitely when sledding season starts, that's the good time of year for me."
As it is for the rest of us!