Don Kelm, 63 years old, joined the Swan Hills Snow Goers Club in 1981. He runs a local snowmobile and ATV parts and repair shop in Swan Hills called Wilderness Playground Tours. Having lived in the area with his family for the last 43 years, Kelm knows where and when to find the best powder and most adventurous trails. He currently rides a 2012 Polaris 800 PRO-RMK 163, and has been riding Polaris since '89.
The best day he's ever had
"I've always enjoyed going out with friends and family," Kelm said. "The most memorable times have been going riding with them on Sunday afternoons, stopping for a fire and hotdogs. There have been lots of those days, and they are all the most memorable."
Swan Hills is at an altitude of 1,219 metres (4,000 feet), so the area receives slightly above-average levels of snowfall. Typically, riders will see anywhere from 61 to 91 centimetres (two to three feet) of snow in the Virginia Hills and Goose Tower area.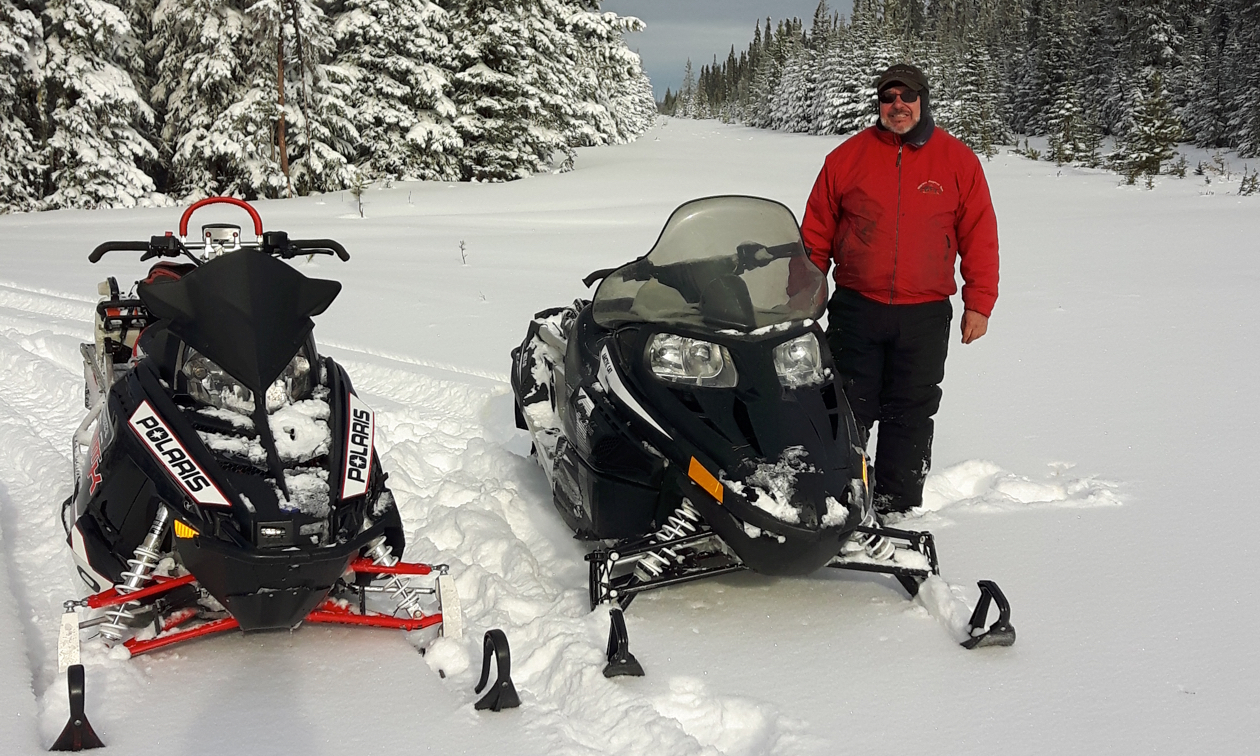 "I like to ride out west towards the Virginia Hills or Goose Tower area because it has the most snow," said Kelm. "We are fortunate to be able to access those areas from town through the network of trails that we have here."
About the area
The Swan Hills Snow Goers maintains 450 kilometres (280 miles) of groomed trails in and around the Swan Hills area. There are also a lot of off-trail opportunities for advanced riders. The areas with deeper snow, like Virginia Hills and Goose Tower, offer a greater challenge and adventure (and more opportunities for carving up powder). The Goose Tower area is more hilly and challenging.
"The trails are for everybody," Kelm said. "We encourage families to get together and get out on the trails. That's what our goal is as a club–to keep the trail system open for people to enjoy and to keep it going for future generations."
The main staging area is located near the tourist booth on the South end of Swan Hills. This staging area connects the town with both major trails and to the surrounding communities.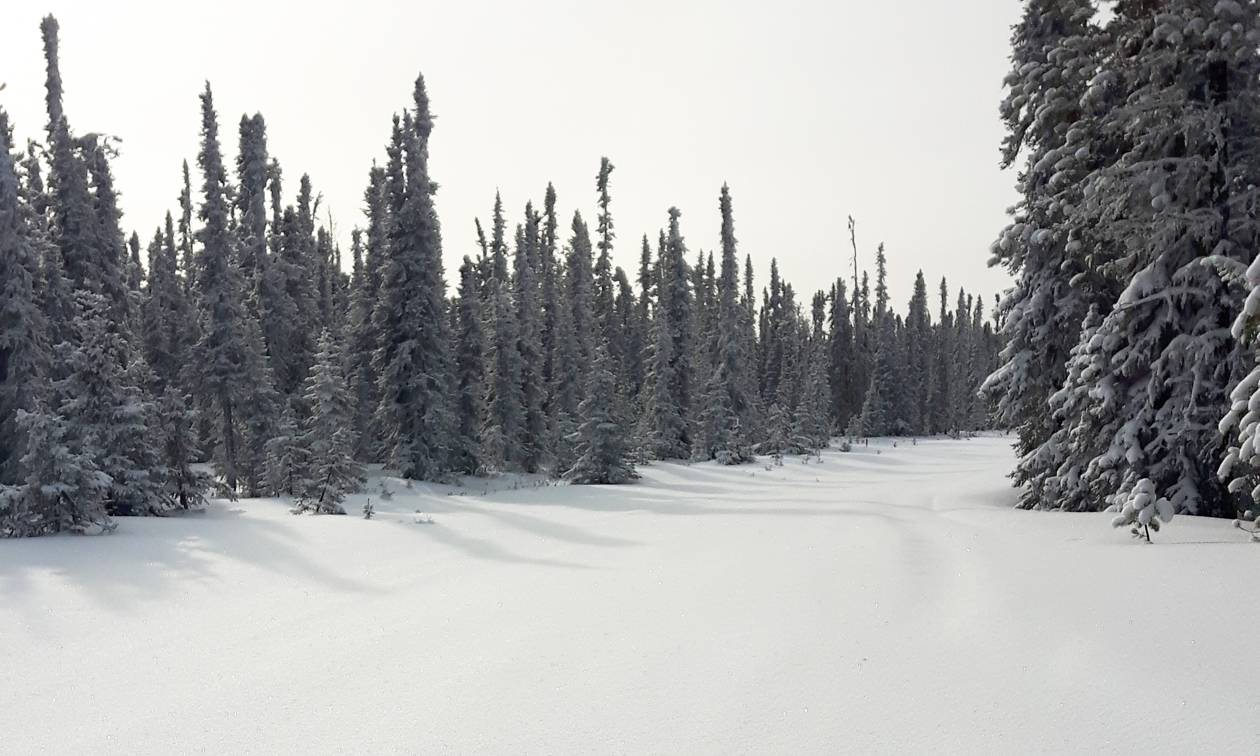 "We are part of the Trans-Canadian Snowmobile Trail that runs from Athabasca, through Swan Hills and south to Whitecourt, and over to Fox Creek," Kelm siad. "We are also part of the Golden Triangle trail system that connects us again with Whitecourt and Fox Creek."
The trail systems come accompanied by two warm-up shelters. Riders can also warm up at the Snow Goers' clubhouse at Krause lake.
The area's powder snow provides great riding early on in the season. The trails are usually ready to ride around the end of December and are usable until the end of March.

The club has around six to 10 active club members. On February 23, 2019, the club will be celebrating its 50th Anniversary and hosting the annual Alberta Snowmobile Association Jamboree.
Through the Swan Hills' trail pass program, the club sells around 50 season memberships and 200 day passes per year. They hire a contract groomer to work the trails and clear them two or three times annually.
"We are a small group, but we're dedicated," Kelm said.