Sicamous is already one of B.C.'s most desirable snowmobiling destinations, but the place keeps getting better. The hardworking Eagle Valley Snowmobile Club opened a new 25-kilometre trail last season, linking the Blue Lake and Owlhead riding areas.
"This new trail has opened up a new market of trail riders," said club president Gord Bushell. "This trail has no avalanche risk whatsoever, and will have new signage to make it easy to find your way for novice riders."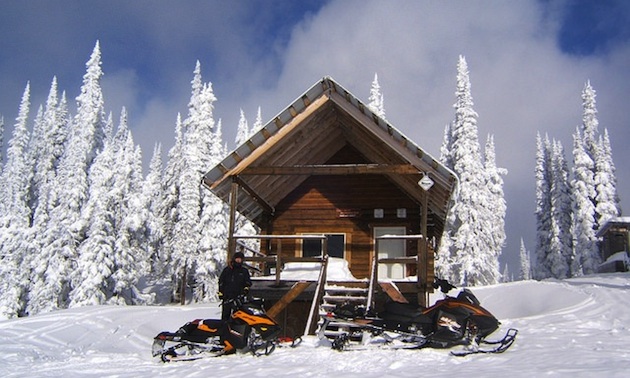 Now advanced riders and their (slightly) less adventurous family members and friends can enjoy the same sledding area and meet up at either the Blue Lake cabin or the Owlhead cabin.
Some of the most challenging terrain around Sicamous is in the Eagle Pass in the Monashee Mountains.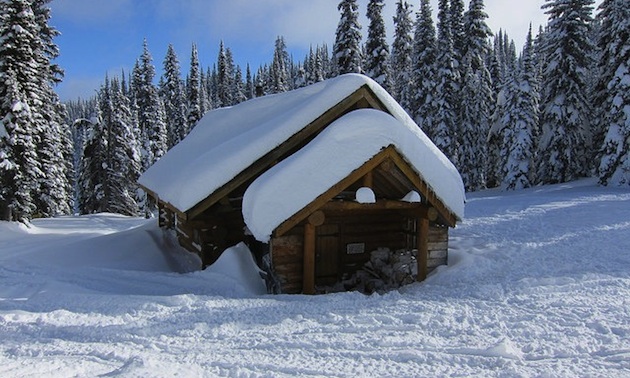 "We will be upgrading our new Eagle Pass trail," said Bushell, "into the new cabin that was built two years ago. This new trail will provide safer access to this massive riding area, which is becoming one of the most popular spots for the advanced riders looking for the steep and deep powder."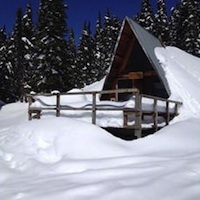 Whichever of the four different mountain areas around Sicamous you choose to ride, you will find a cozy warm-up cabin along with spectacular snowmobiling.