​Hunters Range hosts some of the best alpine snowmobiling in Canada. Its vast mountainous landscape has something for everyone: endless meadows, alpine vistas, steep, challenging hills and open bowls.
"Hunters Range is a relatively mellow riding area," said Andrew McKenzie, a popular YouTuber who spends every spare second on his snowmobile. "Around the main cabin is a good area for families or new sledders. With plenty of meadows and generally small hills, lots of fun can be had in a safer manner than if you were in big mountain terrain."
Hunters Range is maintained by the Hunters Range Snowmobile Association.
Here's everything you need to know to snowmobile in Hunters Range: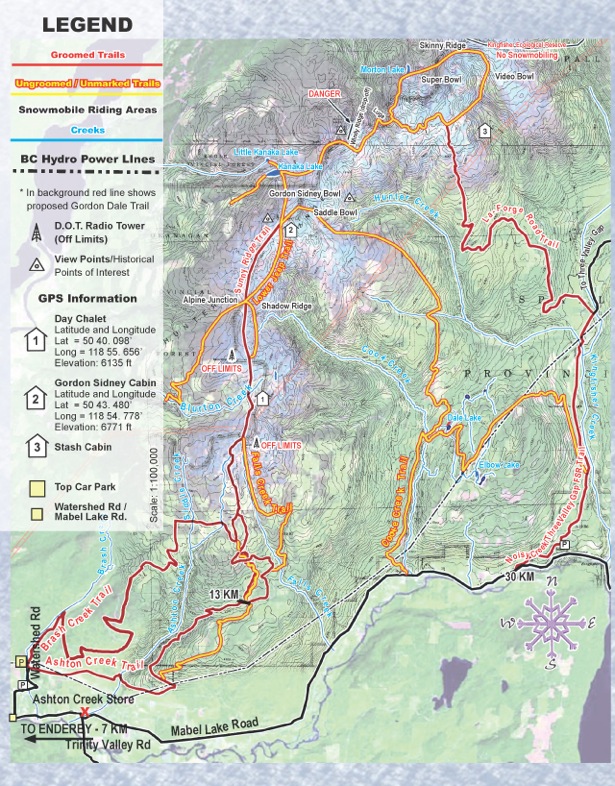 How many kilometres of trails does Hunters Range have?
​Over 90 kilometres of marked groomed trails
What are Hunters Range top trails/riding areas?
Gordon Sydney:
Gordon Sydney is an intermediate riding area with big open hills and several chutes to pick from for hill climbing.
"The chutes are big enough to scare you a little and give you that rush that all snowmobilers chase after," McKenzie said. "The biggest chute in the Gordon Sydney area is roughly 750 vertical feet from bottom to top."
But the Gorden Sydney area doesn't just have chutes, it also has drainages hidden in the forests and along the edges of meadows that allow for some exceptional riding.
"Drainages require a certain level of focus and dedication to momentum," McKenzie said. "If you're feeling brave, you can attempt to climb up one of the walls for an extra challenge and thrill."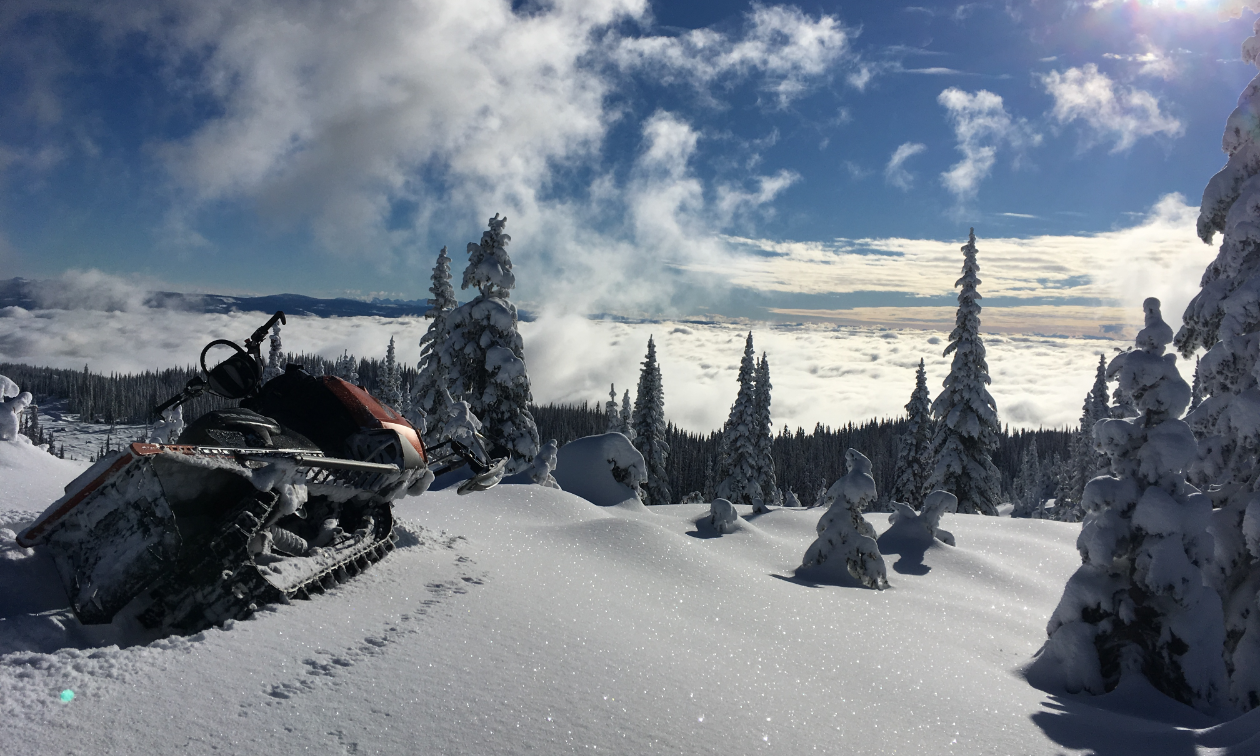 How do I get to the staging area?
​The organization manages two trail heads, both located off the Mabel Lake Road east of Enderby. The Ashton Brash trail head is located about seven kilometres up Mabel Lake Road, turning left onto Watershed Road. The LaForge trail head is 30 kilometres past Enderby, turning left onto Noise Creek-Three Valley Gap Forestry Service Road.
Is there enough room at the staging area for trucks with big trailers?
​Yes.
Is it plowed regularly?
​The parking lots and roads are plowed as needed.
Do trail fees apply to all trails/riding areas? If so, how much are the trail fees?
​Yes, $25 for a trail pass.
How much is it for an annual membership?
​Primary membership: $185
Secondary membership: $135
Senior membership: $70
Youth (16 & under) membership: $60
Associate trail passes are available for BCSF members
Where can I get a trail pass?
Memberships can be purchased from Hunters Range trail collectors.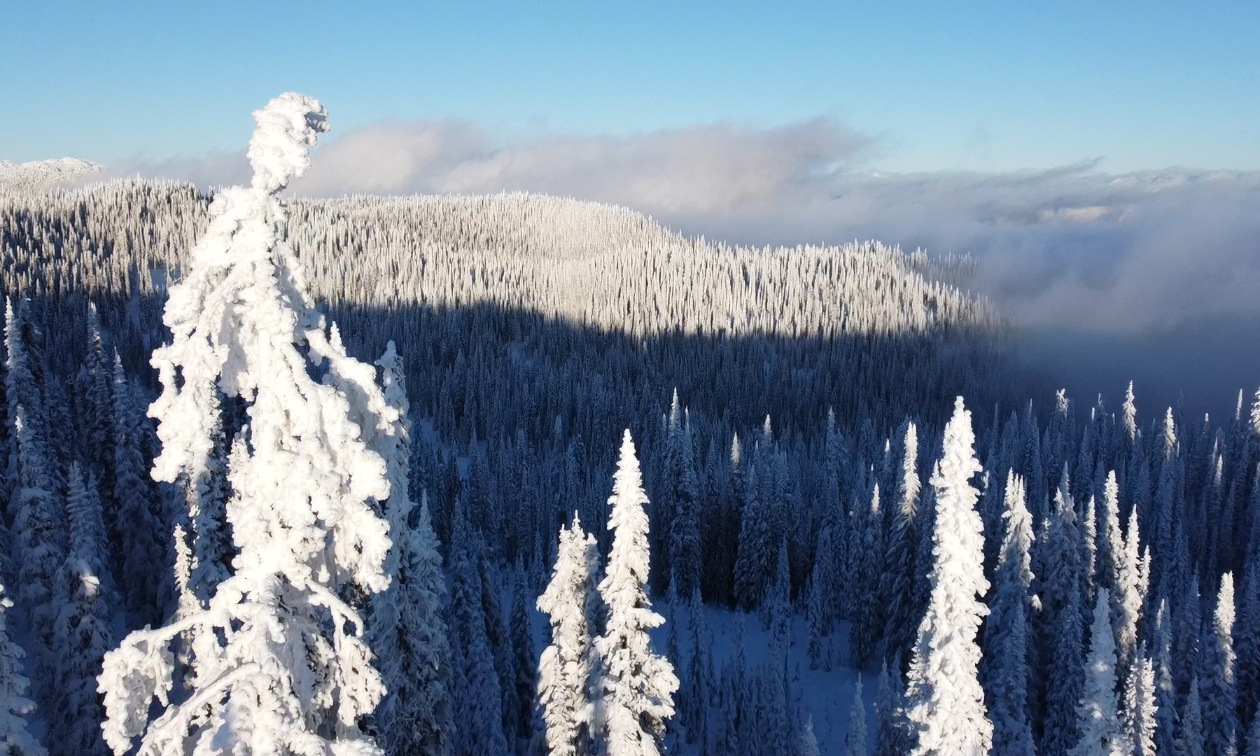 What kind of groomers does Hunters Range Snowmobile Association have?
1987 Bombardier BR400
2001 Bombardier BR 275
2003 Bombardier BR275
All three groomers pull a drag behind them to groom the trails.
Are there any cabins or warm-up shelters in the area. What are they like?
The main chalet is located 25 kilometres from the Ashton Brash parking area. Inside, there are several picnic tables, a wood stove and an attached outhouse area.
The Gordon Sydney Cabin is located about five kilometres past the main chalet. Inside, there are a few benches and a wood stove.
When and where do you have your club meetings?
​Due to the COVID pandemic, the Hunters Range Snowmobile Association has resorted to online meetings via Zoom or Microsoft Teams.
Is there someone who usually co-ordinates the events?
​Karla Schubert
250-309-5222
How does someone join the club?
​Buy memberships online through the Hunters Range Snowmobile Association website or at either of the trailheads.
What year was the club started?
1977
On average, how many members are in your club?
​350
Who is the club president?
Karla Schubert
For more information about the club or the area, who can I contact?
Send an email to [email protected]