Most people start their workday by kissing their spouse and heading out the door with coffee in hand before wading through traffic until they arrive at their jobsite. Nothing wrong with that, but what if you traded that coffee for a satchel of explosives, and your car for a helicopter? That'd be wild. But who gets to do something that exciting? Avalanche controllers, that's who.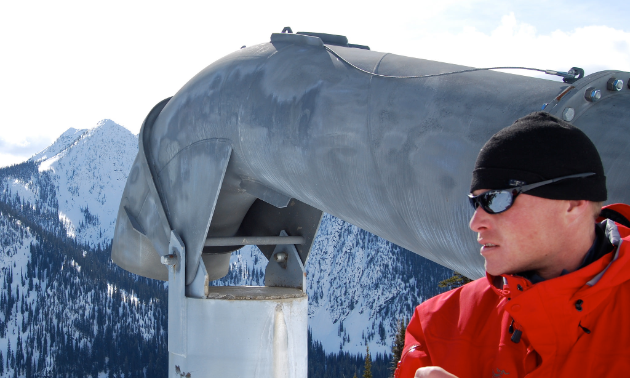 Robb Andersen is the senior manager of the avalanche and weather programs for the Ministry of Transportation. He's seen his share of explosions delivered from helicopters, because he was the one doing it. When describing the explosives used in avalanche control Andersen said, "It's a 12.5-kilogram charge of ammonium nitrate—a fertilizer-diesel mix. It's a bag that looks like a pillow. Within that you put another charge and a one-metre fuse out of the bag. You might have 15 or 20 of those bags in the back of the helicopter as you go around to your targets. You're flying around with the door open. The guy in the back seat is lighting the fuses and throwing the shots out the door. The fuses last two and a half minutes." That's the kind of rush few jobs could match.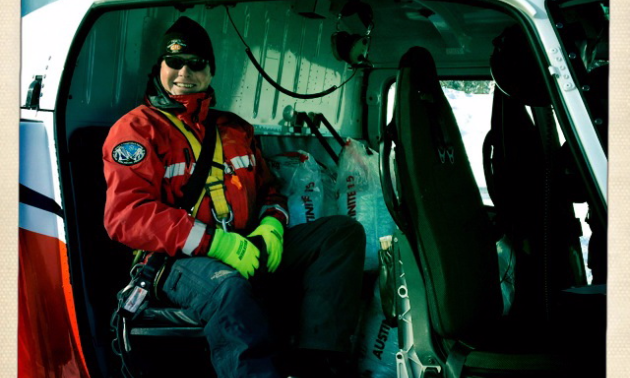 Traditional avalanche control in some areas is done by helicopter bombing, but Andersen said there are limitations to that method. "You can't fly in bad weather and you can't fly at night," he said. "So if you have to close the highway due to a high hazard at night or when you can't fly, you have no ability to reduce the avalanche risk to the travelling public. So you have to close the highway and wait till you get a window."
Besides helicopter bombing, there are alternatives to avalanche control. "Right now we're installing some remote avalanche control devices into Three Valley Gap between Revelstoke and Salmon Arm," Andersen said. "It'll allow us to perform avalanche control 24/7 via a computer and a radio link to the towers that are permanently mounted up in the start zones of the avalanche path. There's a five-kilogram explosive charge that can be dropped from the tower via remote control and hang suspended about two metres off the surface of the snow. The detonation goes off and creates a pressure wave that destabilizes the snowpack and creates an avalanche, thus reducing the risk or the hazard."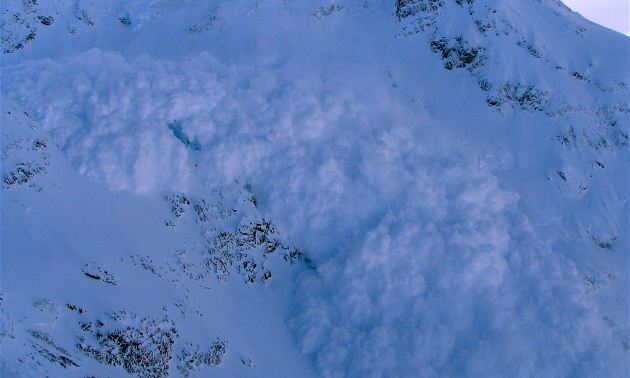 Who knew there were so many cool things happening in the mountains while most of us wait for the highway to reopen? Not only are these developments interesting, it means less wait times for road users.
"We'll hopefully be able to time some of our shoots during low-traffic-flow periods," Andersen said. "You can't really do avalanche control whenever you want—a lot of it's driven by the weather. Everything has to be right to reduce the hazard. But it does give us the ability that if we do close at night, we'll be able to do the control and get the road open in a timely fashion. We won't be waiting until first light or waiting until flyable weather before we go and do avalanche control. With heli-bombing it usually takes about two hours. We should be able to shoot all eight towers in about 10 minutes. Not only is the time it takes to do avalanche control going to be greatly reduced but we won't be having these big, long extended closures. By next winter all eight towers will be functioning."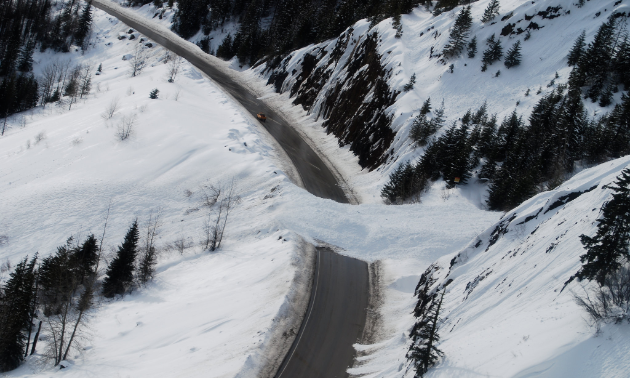 As John "Hannibal" Smith from The A-Team once said, "I love it when a plan comes together." Kootenay Pass has such a plan in place for an ideal avalanche control scenario. They employ a Gazex remote avalanche control system, which is a propane and oxygen explosion that happens in the upper start zones in the avalanche paths. The area can have small avalanches running half a kilometre above the highway. That allows the Ministry of Transportation to keep the highway open and feel comfortable that none of these avalanches are going to be coming anywhere close to the road. "We're not only forecasting an instability in the snowpack," said Andersen, "but we're forecasting volume, size and terminus, which is where the avalanche is going to stop."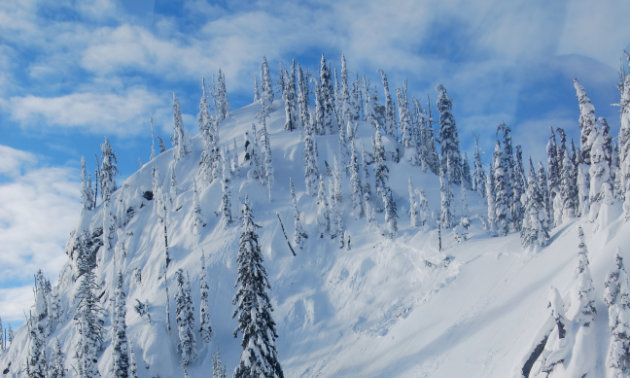 When it comes to avalanche awareness for the average driver, Andersen said there's one place to go for info: "DriveBC is the best place to get information on avalanche closures," he said.
Nobody likes to be stuck on the highway in a snowstorm waiting for avalanche control to be carried out, but it's a necessary step for everyone's safety. Here's something worth keeping in mind the next time your trip gets stalled through a mountainous region. "What really takes a long time in an avalanche control mission isn't so much the control work, it's the cleanup," Andersen said. "You're better off doing more frequent avalanche control, keeping the avalanche small, minimizing the effect to the road and reducing the hazard every time you pull the trigger."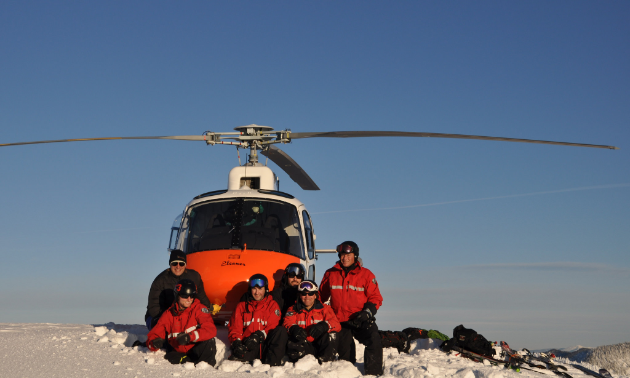 Now you know how avalanche control is carried out. The next time you're travelling with someone who grumbles, "What are they doing up there?" you can share the knowledge you learned in this article. Not only will you sound super smart, but by the time you've finished explaining the process you might be moving along the highway again.