What's it like to snowmobile with a baby?
"Well, it's slower, and my tunnel bag is packed with diapers and baby wipes—but it's a whole new level of fun!" said Gloria Cunningham, excitable mom of 10-month-old Sophia and ambassador for Cycle Works West, a Powersports dealer in Acheson, Alberta. "We have taken her mountain sledding once so far—and it was so great! We only stuck to trails that time, and we stopped a lot to check on her. We are looking forward to taking her again."
Just because it's possible to snowmobile with an infant, doesn't mean it's a cakewalk. There's a lot of prep required to ensure a fun-filled day instead of an afternoon of poopy disasters. Here's what Cunningham recommends:
Use a child carrier that is appropriate to your child, such as a soft, front facing carrier.
Dress your baby properly for the weather conditions. Dress your kids warmer than you dress yourself. They are not moving around as much as you are, so dress them in an extra layer. Have them wear safety gear, like goggles and a helmet.
Only ride terrain that you are extremely comfortable with, and know the conditions you will be going into.
Ride in an area that has a warm-up cabin. It's important to keep baby warm while changing their diaper and feeding them.
If you take these steps, you'll be set up for success, which often results in a satisfying snooze.
"She was very chill the entire time, just looking around while hanging out in her carrier," said Cunningham. "She fell asleep on the way down, so she must have been comfortable."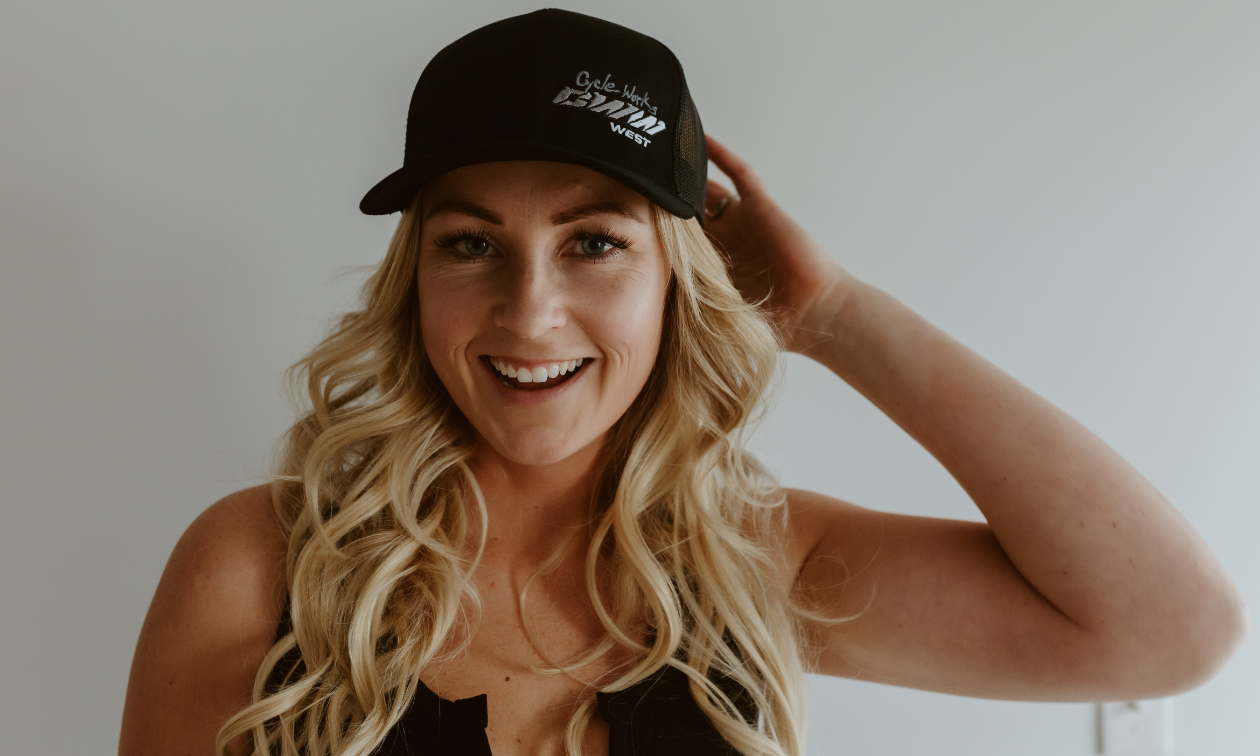 Back when Cunningham was a kid, she couldn't have anticipated these outgoing escapades with her offspring because she was never exposed to such thrills. She only got into dirt biking and sledding a decade ago, at the age of 21.
"Growing up, I never really found anything I was passionate about," she said. "Once I was introduced to the world of backcountry powersports, I knew I had found my passion."
And that passion led Cunningham to her future family.
"I have so many great riding memories, but my favourite has to be the day my (now) husband proposed to me," Cunningham said. "He proposed on Mt. McCrae (in Revelstoke, B.C.). He had pre-planned for a friend of ours to join us to photograph the moment. We had an epic, blue bird day of riding and he popped the question on the peak. It truly doesn't get any better than that."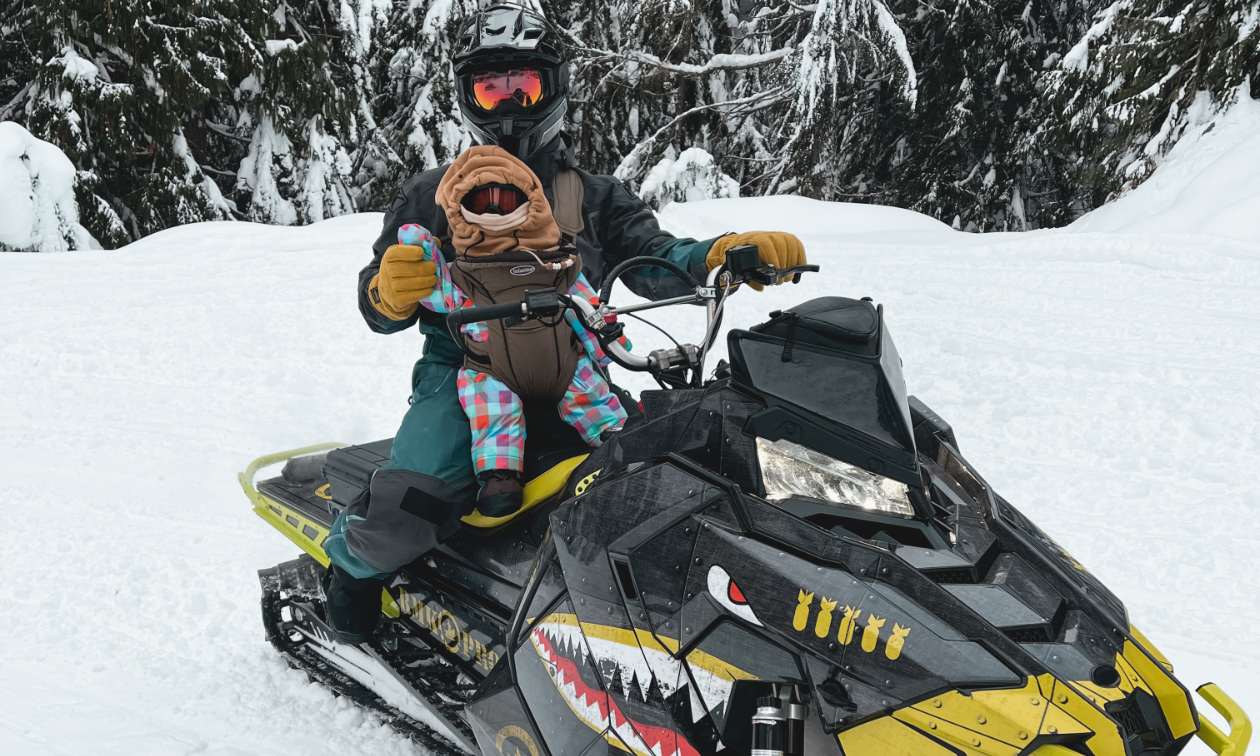 It's an exciting time for Cunningham, raising her infant in the splendor of the backcountry. And she takes heart in knowing that she has the support she needs from those around her.
"When you have a baby, life changes and you don't get to ride quite as much as you used to," Cunningham said. "I think it's so rad that since becoming a mom, my sponsors have not only stuck with me, but they have cheered me on as a new mom who still rides."