It is definitely cyclone season out there by the looks of things. This week's Old Sled Zone features a photo gallery of a number John Deere Cyclones that vintage sled enthusiast and restorer Sid Samek has been working on.
I would have to say Sid and his John Deere Cyclones are truly "outstanding in their field."
As we have written on this site before, "John Deere began producing snowmobiles in 1971. JD was fueled by the snow-sport boom that began at the turn of the decade. The 400 (339 cc) and 500 (436 cc) were the first two models produced, and the new line also helped introduce the recognizable "Nothing Runs Like a Deere" company slogan. At the time John Deere dealers who sold primarily summer products were excited to have something to service and sell during the quieter winter months. 1976 saw the introduction of the 340 Liquifire, 440 Liquifire, 340 Cyclone, 440 Cyclone and Liquidator were added to the JD equipment line, giving customers an even more expansive selection."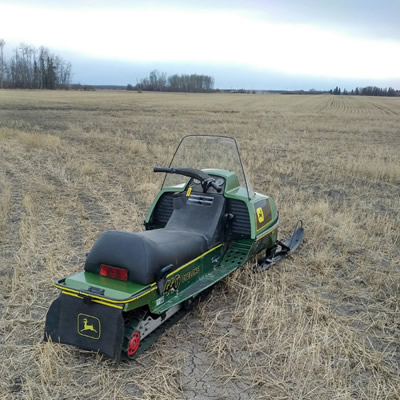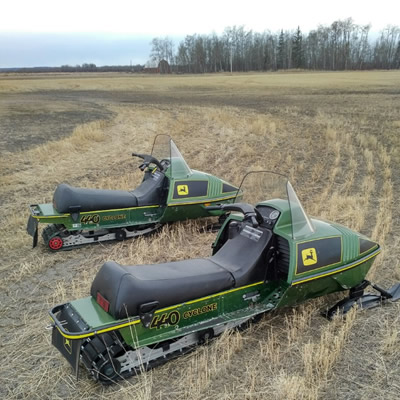 Thanks again for sharing your photos Sid—they make for a great JD photo feature.
Do you have old snowmobile photos or stories? Share them with us: [email protected]