Due to their location on the border of two prairie provinces, Flin Flon's top trails flip-flop from Manitoba to Saskatchewan. The area has 386 kilometres (240 miles) of trails to ride, with half of that sum falling equally in each province. Crossing back and forth is simple. In Flin Flon and neighbouring Creighton, Saskatchewan, you can leave right from a hotel and use the streets to get around to gas stations and trails. Access to both provinces also means double the variety in terms of terrain and scenic views.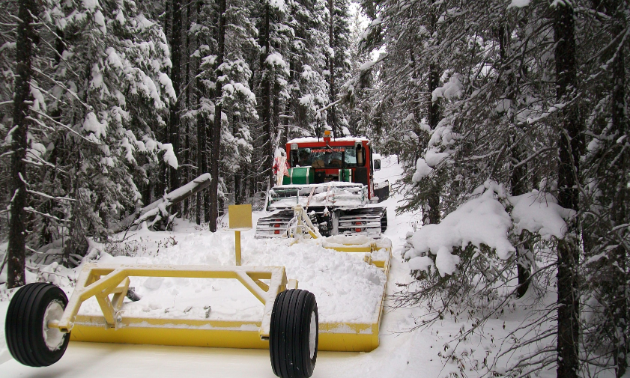 "You can flee the daily grind and, within minutes, be alone amidst some of the most beautiful scenery in Canada," said Dwayne Wenger, Border Explorers Snowmobile Club co-ordinator and groomer operator. "Nothing compares with the soul-restoring benefits of nature's playground. It's all here. The snow and lake riding are spectacular. Silent forests stretch for mile after unimpeded mile. The aurora borealis (the northern lights) are at their most magnificent during the winter. The experience of watching in amazement while they dance overhead is one of the most treasured northern experiences."
The top two trails
The reigning Manitoba SledTown ShowDown provincial-winning city of Flin Flon has a lot to see and explore. Wenger recommended a few popular day trips for riders new to the area.
Flin Flon's most popular trek is to go from the city to Denare Beach, Saskatchewan. The route uses a combination of Trails 203B and 203A.
"They're windy lake and bush trails," said Wenger. "In a lot of places, they're fairly tight. We've got a groomer that's three metres wide (10 feet) and it rubs a lot of the trees as you're going through it. You don't get a lot of speed on our trails. You get to go slow and enjoy the views."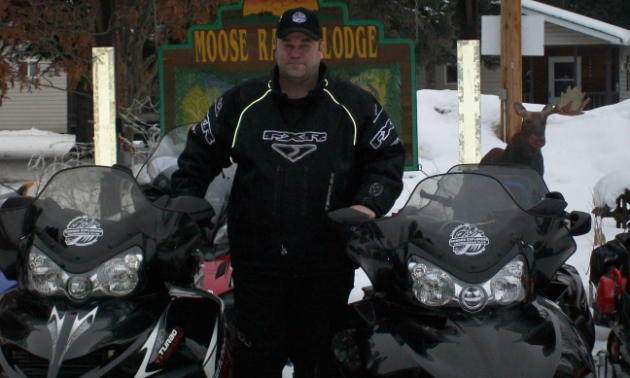 Wenger's favourite trip is to travel from Flin Flon to The Pas, Manitoba. The trail is about 161 kilometres (100 miles) long. It starts out as Trail 203B in Creighton and turns into Trail 410 in Flin Flon.
"On the Saskatchewan side, it's mostly lake and bush trails," Wenger said. "We'd have a million miles of trail if we didn't have lakes to ride on. I like the combination of both lake and bush trail riding. When you get on the lakes, you can open them up and go or you can go along the shorelines and play in the powder.
"Once you get into Manitoba, it's mainly bush trail. There are evergreens, spruce and poplar. There are some unique animals to this area too, like deer, moose and lynx."
With interprovincial trails that cross lakes and bush, Flin Flon is a flippin' fantastic destination that combines fan-favourite features to create fun-filled memories.