Perennially active in the Nipawin area since 1979, the Twin Lakes Trail Blazers represents a strong group of hard-working local snowmobilers. In the winter, club members stay busy grooming trails, maintaining warm-up shelters and organizing events for the club and the community to enjoy. Throughout the year, they also restock firewood for the shelters, brush and clear the trails, install and remove trail markers and signs and work closely with private landowners to ensure access to the trails.
Must-try Nipawin snowmobile trail
There are about 285 kilometres of groomed snowmobile trails in the Nipawin area, but the most popular route is the Northern Loop, via Trail No. 226F and TC226A. This loop features a great mix of open fields and tree-lined trails with three warm-up shelters along the way. A highlight of the ride is the snowmobile crossing over the top of the Francois-Finlay hydro dam.
For info about other snowmobile trails, see our destination article.
Where is the staging area?
Snowmobiling is not permitted right in Nipawin, but riders can access all of the club's trails from either end of town via the town bypass route.
Where to get trail passes for snowmobiling in Nipawin
To go snowmobiling on the Nipawin trail system, you will need to register your snowmobile with the Saskatchewan Snowmobile Association. Included with the registration is a trail permit, which is valid for riding in Saskatchewan and Manitoba.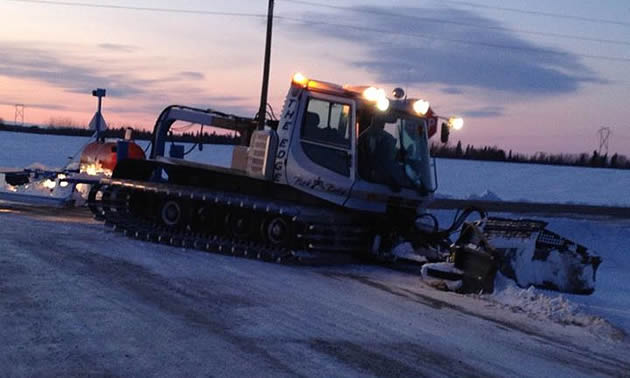 Groomer:
Piston Bully Edge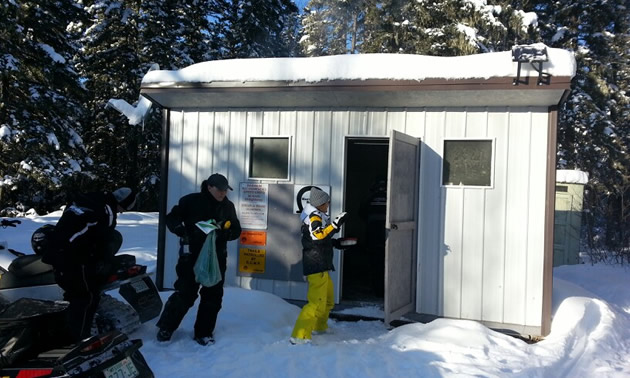 Warm-up shelters:
The club has six warm-up shelters and all are equipped with stoves, firewood, matches and paper, solar lights and benches, as well as picnic tables and outhouses.
Club meetings:
The Twin Lakes Trail Blazers hold a meeting on the second Wednesday of every month (October to April) at the clubhouse, which is located on the outskirts of Nipawin.
Annual snowmobile events for Nipawin:
Ladies Fish for Freedom: Every year in August, the Twin Lakes Trail Blazers club hosts an all-female fishing tournament. Over $8,000 is up for grabs, along with many other prizes.
Vintage Snowmobile Drag Races: Usually held in February, this exciting event attracts over 200 racers and more than 300 spectators.
Nipawin snowmobile club contact:
Connect with the club:
Club start date:
1979
Average number of members:
150
Current president:
Kevin Verzonowski
Have you gone snowmobiling in Nipawin? Got photos? Share them with SnoRiders and be entered win cool prizes in our Hotshots contest.