Some people can't help but tinker with their toys. For Brennan Boxall, adjusting and fine-tuning machinery has turned into a profitable job as a welder of underground mine vehicles, an expert snowmobile modifier and podium-finishing ice oval racer.
After running Formula 500 for three years, Brennan has switched up his racing sled and is now competing in Pro Lite and Late Model (where it is an available class).
"The classes are drastically different," said Boxall. "Formula 500 is a cost-effective class to get into, as it is based on a 1989-1992 Polaris Indy 500 chassis. In that class, you can put whatever brand of hood you'd like or even just do a custom one but the chassis are all the same. The sleds have fairly stock engines in them with minimal engine modifications allowed so that keeps the racing nice and close."
Brennan the builder
Boxall's new sled is a 2014 Wahl Bros Champ chassis, which he bought off a Pro Champ team.
"I ended up tearing it right down to almost every last rivet and customizing it to make it my own style and colours," Boxall said. "The Pro Lite class that I run now is a much faster class than Formula 500 was, being a custom-built tube chassis and the sleds run 440 snocross engines."
Like father, like son
Brennan picked up his technical abilities at a young age from his dad, the late legendary ice oval racer Keith Boxall. Keith was a sled mechanic and did much of his work in the presence of his children in their farm shop.
"He surrounded us with snowmobiles," said Brennan. "That helped us to work on the things we broke, which happened quite often."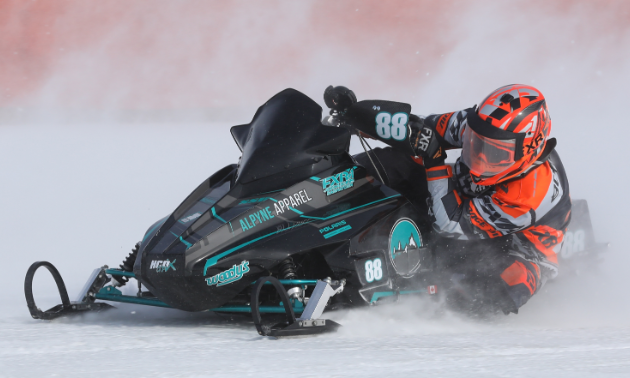 Brennan started on a Kitty Cat and moved up the sizes from Indy Sport, 600 and 700 XCs, Pro-X and then to a customized 800 Dragon with a turbocharger.
Chasing checkered flags
As talented as Brennan is with a toolbox at his disposal, he's equally accomplished in the racing circuit.
"The coolest thing I have been able to do was run the World Series Snowmobile Championships last year in Eagle River, Wisconsin," he said. "I was still running Formula 500 at that time and ended up with a second place finish in one of my classes, which was huge for me at such a big event."
Troubleshooting on the go
During the transition period to his new sled, Brennan ran into a few issues that kept him off the podium. In December, he competed in the Canadian Power Toboggan Championships (CPTC) races in Beausejour, Manitoba, alongside his brother Kyle.
"The Beausejour races were definitely where the competition was for him and me, with both of us running the new-to-us Pro Lite class," Brennan said. "I had a ton of issues—mainly clutching and I blew my engine twice—with the brand-new sled that I had never ridden and just gotten together. I had taken a spare complete engine but Kyle was already using it after he also had engine issues, so I made the decision to leave it in his sled and sit the rest of the weekend out. He went on to win first in Pro Lite and second in Late Model."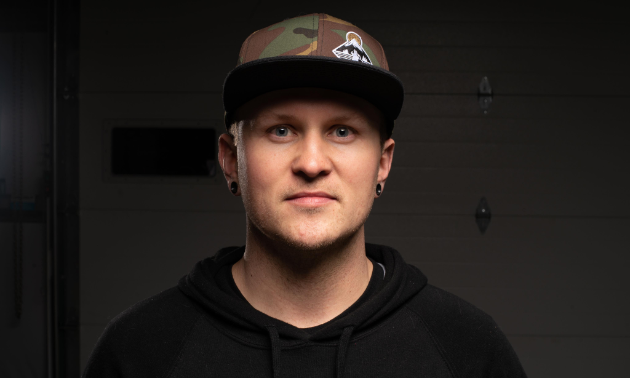 In March came the Canadian Power Toboggan Championships, also taking place in Beausejour. By that time, Brennan had the kinks in his sled figured out, finishing third place in Pro Lite and Kyle coming in fourth.
It's not the same
Brennan still enjoys racing, but—at least at the moment—the experience is bittersweet.
"My favourite snowmobiling memories are oval racing with my dad," he said. "With him passing away about a year and a half ago from brain cancer, it has been exponentially harder to continue racing—both financially and not having his help in the shop or at the track. There have been many times that I sit in the staging area before a race and have tears in my eyes, wishing so badly that he was there with me. He taught us so much in this sport and I'm forever thankful for it."
Carpe diem in any season
Brennan and Keith shared a love of motorcycles to go along with their affinity for snowmobiles. Being a diehard Polaris guy, Brennan rides a gloss titanium 2015 Victory Cross Country. As you may have guessed, Brennan has revamped the bike up the wazoo, including full front/rear air ride suspension, upgraded front wheel, loud exhaust and an even louder stereo.
"I remember posting a photo of it when I bought it and getting a text message from dad, telling me that he really liked it," said Brennan. "When my dad was sick, we used to talk about him retiring and getting healthier. Then he wanted to get a Polaris Slingshot, as he thought there was more of a chance of my mom going with him in that rather than another motorcycle. My dream was for his health to improve and then do a road trip out west to the mountains with him.
"Always spend quality time with your loved ones. If you can enjoy a sport like snowmobiling with them, do it religiously and never take it for granted."