Sledders looking for an immaculately groomed 300-kilometre trail system through boreal forest, hilly terrain and beautiful lakes and rivers should check out Nipawin, Saskatchewan. There are numerous opportunities for short or long rides. Greenwater, Hudson Bay, Candle Lake and Little Bear are all great trips as well as the popular Trans-Canadian Snowmobile Trail, which is North America's first coast-to-coast recreational trail. The trail system in Nipawin and area is taken care of by the Twin Lakes Trail Blazers.
In addition to local groomed trails and the Trans-Canadian Snowmobile Trail, snowmobilers can also enjoy a safe river crossing at Nipawin's Francois-Finlay Dam. The crossing was officially opened in 2004.
If you're staging from Nipawin, snowmobilers are permitted to stage right from town as long as they follow bylaw regulations.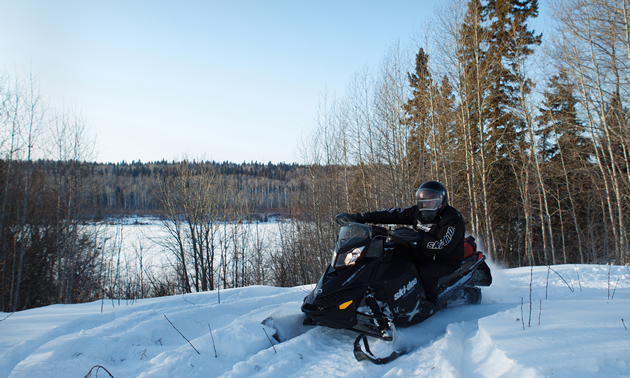 Southwest Loop
The Southwest Loop trail goes along Codette Lake to the Wapiti ski hill. It's a good option for a shorter ride but provides plenty of opportunity to play in surrounding fields.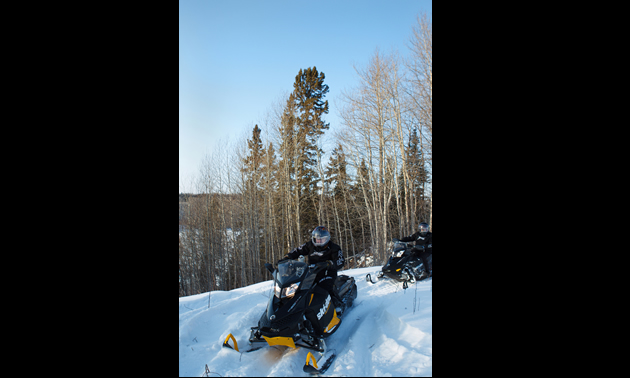 Tobin Lake
It takes about 30 kilometres to get to beautiful Tobin Lake. You head across field country over rolling hills and through some bush trails along the North Saskatchewan River. Sledders can expect great scenery while looking out at the shores of Tobin Lake.