Nestled in the Robson Valley, halfway between Jasper, Alberta, and Prince George, B.C., is your 2018 SledTown ShowDown Champion of Western Canada: McBride.
This close-knit village of just 616 defeated Whistler, Smithers, Valemount, Crowsnest Pass, Alberta, and finally Carrot River/Arborfield, Saskatchewan. In the final round, it took 1,419 unique votes to win, proving that biased locals aren't the only ones who love McBride.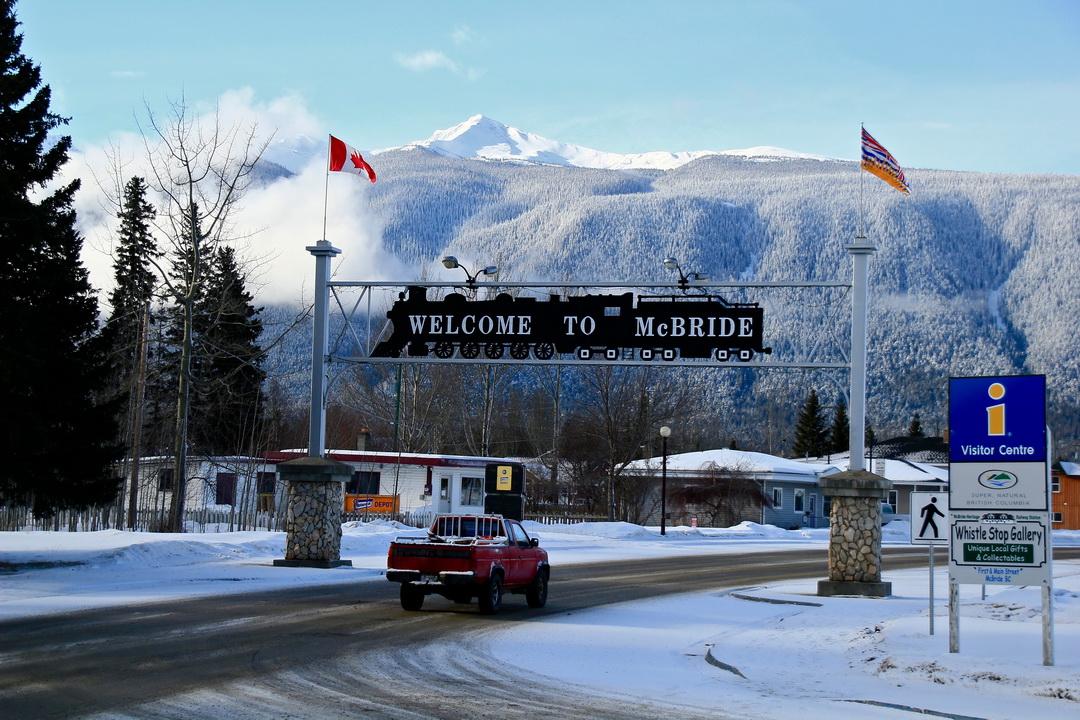 Although it's a bit out of their way, prairie sledders flock to McBride.
"We get a ton from Alberta and Saskatchewan," said Vicki Barrett, president of the McBride Big Country Snowmobile Association. "At our first meeting of the season, we had already sold over 2,000 day passes."
McBride has a solid fan base from Prince George as well, which contributes to a unique challenge the club is facing.
"A lot of our members are from out of town," said Barrett. "So they're unable to attend meetings or go and fix the cabin on a Sunday if something broke the day before."
Nevertheless, the McBride Big Country Snowmobile Association remains extremely active. A core group of 10 to 12 volunteers are responsible for maintaining three separate riding areas: Lucille Mountain, Bell Mountain and the Renshaw, which is the largest managed snowmobile area in B.C.
"It's huge," said Barrett. "You have to be careful because you can easily get lost out there, especially if the weather blows in."
The club operates three grooming machines for about 57 kilometres of trails, plus it has three cabins to maintain.
"All our cabins have barbecues and are heated with propane," said Barrett. "They're beautiful, exactly what you'd picture: a tiny cabin with cedar siding at the top of a mountain."
Two of the club's cabins have recently been upgraded to accommodate a growing number of snowmobile and snow bike visitors.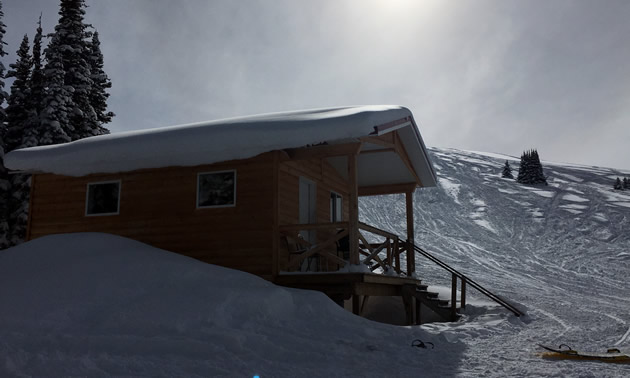 Surrounded by the Rocky and Cariboo mountains, McBride offers a variety of terrain choices—from rolling hills with perfectly spaced trees to wide open alpine where you can see for miles. With riding elevations ranging from 3,500 to 9,000 feet, there's extreme vertical to family-friendly in the mix as well. In fact, Barrett believes McBride is more family-oriented than some other B.C. riding destinations.
"We have really good family riding," she said, "and I think because we don't have a lot of amenities we don't create as much attraction to younger people in the 20- to 30-year-old range. They are interested in going to pubs, bars and big parties over the weekend, whereas those who come here to ride are OK with a quieter environment."
It's a bit of a double-edged sword, but McBride, despite having a limited supply of amenities, has managed to put itself on the snowmobiling map.
"Sledding has been a cornerstone of our winter tourism industry for many, many years and it employs many residents," said Loranne Martin, who is the mayor of McBride. "People come from all over the four western provinces to experience our mountains, and to enjoy the outdoor lifestyle—a trend we hope to continue."
"When people love McBride, they LOVE McBride," said Barrett, "and they will always continue to come here."