Brenda Duval may not set the snow on fire when she races through it on her Polaris Shift sled, but for being a half-century old she sure knows how to kick butt. Brenda said, "Even though I'm an old bird, I'm a young bird at heart. Given the opportunity to show up a young pup, I'd do it in a heartbeat."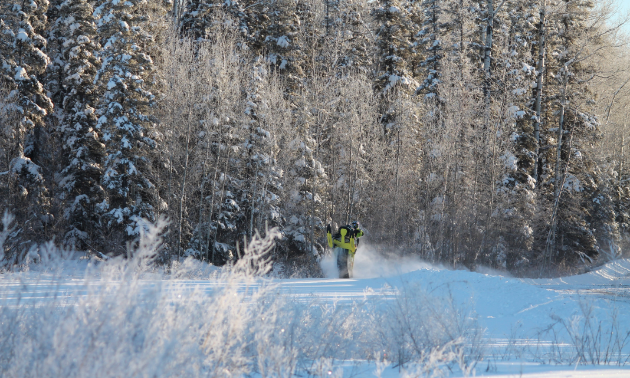 Brenda is the mother of two boys and is married to Claude Duval who is vice-president of the Watt Mountain Wanderers snowmobile club. Brenda is happy to be part of the club and share her experience riding with them.
"I'm the fourth oldest in our club," she said. "The guys tease and push me but they're courteous. The group that we have would stop and help anybody."
Brenda has taken advantage of that help and assistance provided by the riders in their youth.
"With the bigger group you have safety in numbers," said Brenda. "Inexperienced riders like myself that are learning gain experience by being with vets. I'm learning how to jump my sled. I don't have any fear going over jumps anymore."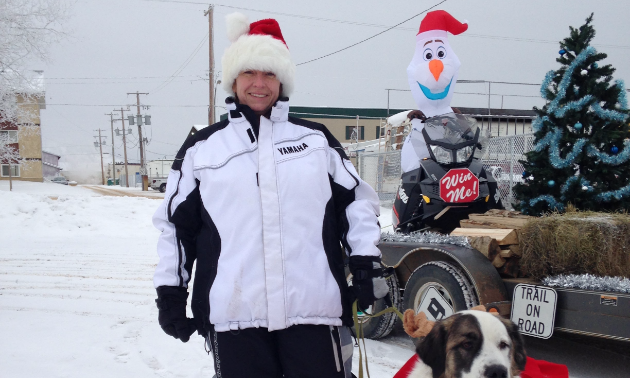 Brenda tends to travel the trail that goes up Watt Mountain, just west of High Level, Alberta, which is where she lives. With over 350 kilometres of trails to navigate, there's plenty to see.
"Wolves, caribou, lynx—you can see them all," said Brenda. "I enjoy the wilderness, the freedom. You're not tied down to anything. You can go where your heart desires, away from the stresses of life. You can't answer the phone because there's no cell service and you can't hear it."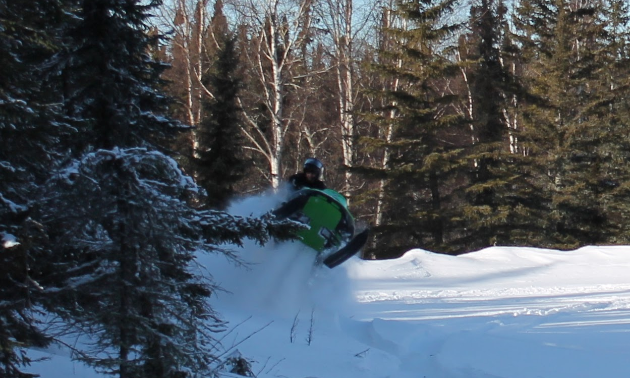 When Brenda was told she had been selected to be a rad rider, her response was, "I don't know if I'm a rad rider. I'm more of a cautious driver, ha ha!"
Shortly after downplaying her adventurous side, she said, "I've been thrown off my sled a few times—I guess I could be a speed demon too."