Les and Amanda L'Heureux are as involved in snowmobiling as any couple. Aside from their jobs as a welder/fabricator (Les) and a pharmacy technician (Amanda), the pair work endless volunteer hours clearing and grooming trails and improving facilities and infrastructure in Prince George, B.C. Les is a director for Prince George Snowmobile Club and Amanda is a director for British Columbia Snowmobile Federation (BCSF). The L'Heureux's also work with BC Parks and the Park Enhancement Funding to improve the access and overall experience while snowmobiling. So, yeah, they're fairly busy.
"It's something that we enjoy doing together," said Les. "There are endless opportunities to take in the scenery and explore this beautiful province."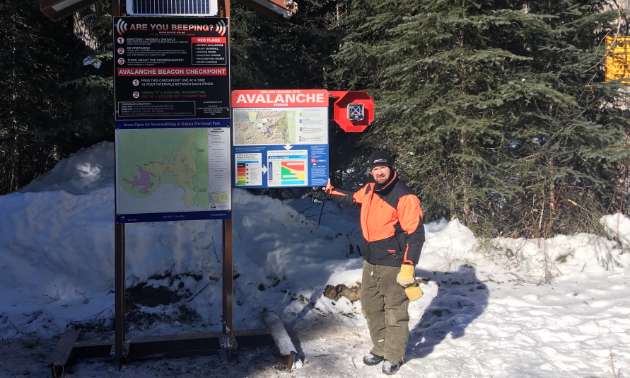 Les and Amanda's favourite place to ride is Kakwa Provincial Park, located east of Prince George in the Hart Ranges of the Rocky Mountains in the upper Fraser watershed.
"Every year, we quest to get on the ice fields of Mount Sir Alexander, the highest peak in the park at 10,900 feet," Les said. "BC Parks opens the area from December 1 to April 15. You need to have the best conditions and weather as you are way above treeline and exposed to the dangers of glacier travel. Some seasons you don't even make it halfway up.
"My favourite trail in the area would be the 20-kilometre section between BC Parks' public cabin and our chalet."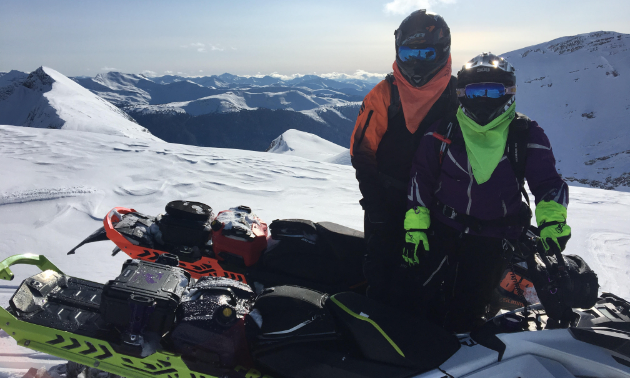 The 134-kilometre trail into Kakwa is groomed from the staging area in B.C. all the way to Alberta's staging area thanks to a partnership between the Prince George Snowmobile Club and the Swan City Snowmobile Club, based in Grande Prairie. The B.C. Parks public cabin is the centre point where the groomers overlap. Every now and then, the two organizations get together to share in the festivities.

"On Family Day weekend, I went up to fix the groomer and have a freshly groomed trail for the group," said Les. "We took the log splitter behind the groomer to the Kakwa Lake, B.C., parks cabin and spilt a ton of firewood for Family Day celebrations. The members from Swan City Snowmobile Club had a members BBQ happening and the cabin was full."