Some people say family and business don't mix. Those people have never been to Toby Creek Adventures in Panorama, B.C. The family-owned snowmobile tour company was recently named the British Columbia Snowmobile Federation Excellence Award winner for Outstanding Promotion and Development of Snowmobiling.
"We give exceptional trips to our clients," said Scott Barsby, president of Toby Creek Adventures. "We keep things modern and safe. We look to the future, what things are taking off and how to do things differently. We're always improving and doing something new every year—improving our terrain, machinery, facilities and adding on buildings."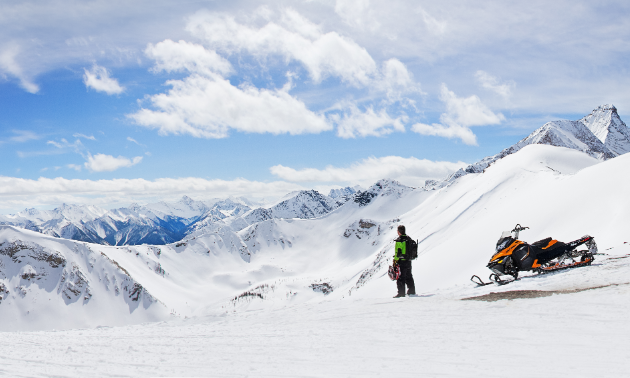 For 23 years, Toby Creek Adventures has been in the business of teaching people how to snowmobile, touring groups on customized expeditions and promoting the safe operation of snowmobiling. On their way to provincial prominence, the staff at Toby Creek has become a tight-knit crew.
"Our staff has been here just about as long as I have," said Barsby. "We set up shop here in 1996—it's home. Keeping our guys employed and having a family unit is important. We're all friends and work very well together."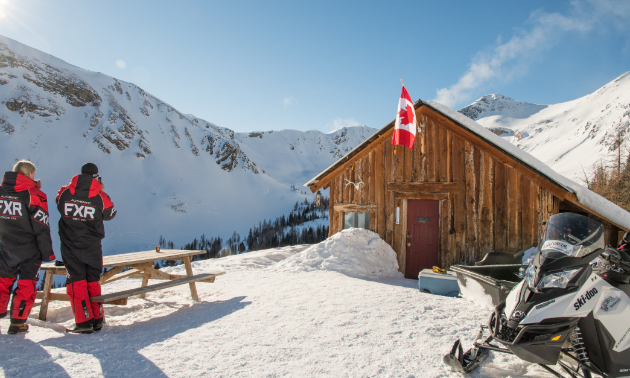 Toby Creek Adventures is located at the Paradise Mine Trailhead. From the base camp, guides truck and trailer to other areas for multi-day programs. Guests then learn how to ride at Forester Creek and Brewer Creek, mountainous areas with high alpine lakes.
World-class training
Toby Creek Adventures teaches aspiring sledders of all skill levels and backgrounds, including special forces and military groups. Riders come from all over the world—Canada, U.S., UK, Netherlands, Australia—to study under the tutelage of the pros at Toby Creek. One reason for the company's popularity is because it's one of the only snowmobile tour operators in the world that has level-three avalanche forecasters on hand. Another strength of Toby Creek is their ability to adapt to clients' wishes.
"We change our trips all the time," Barsby said. "Some people are looking for overnighters, so we create a trip for that. Backcountry lodges, we create a trip for that. We have some pretty unique programs that teach folks from beginning to five-day trips. We tailor it to what they're looking for."
Safety first
As part of Toby Creek's emphasis on safety, the organization outfits all guests with proper equipment from helmets and suits to boots and beacons. The business even bought a beacon basin and training park for the local search and rescue and snowmobile clubs and led the initiative.
"We bought this unit and set it up for the general public so they could train," Barsby said. "Next year, we're going to supply another spot for it again so that school groups can come out and learn how to use a beacon properly. We'll have that field set up next to our main base of operations. We'll maintain it and keep it going for the general public."
By all accounts, the familial business is set up to excel and continue its upward ascent above and beyond the heights of the Paradise Mine Trailhead.
"It's a good job and I work with a great group of people," said Barsby. "I enjoy seeing the guests getting a kick out of finishing up a day with us."