Exploration. Deep inside all of us we have the desire to explore uncharted territory, to see and encounter what few others have. Snowmobiling in Blue River offers this rare experience.
Blair Trueman has settled into this nearly unsettled landscape in search of some truly unique sledding that can't be found anywhere else. "I love the endless possibilities of places a snowmobile will get you to," he said.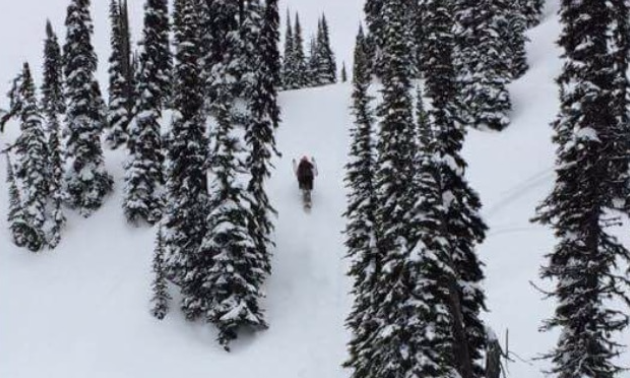 Living the life of adventure and exploration is what drives Trueman to go off the beaten path and make his own. "I don't ride much on groomed trails, other than to access areas in the backcountry," he said. "I like to pick new lines and find areas that most don't get into. There's nothing better than winding through tight trees to find a meadow of untouched powder."
The luxury of sledding through Blue River wasn't available to Trueman as a child since he grew up in Drayton Valley, Alberta. But he caught the snowmobiling bug at an early age. His parents and grandparents introduced him to the sport, and it stuck.
"Our entire family rode sleds as far back as I can remember," said Trueman. "I rode in front of my mom on a 1978 Yamaha ET250 when my feet couldn't even touch the running boards. My brother rode with my dad on his 1977 Yamaha GP433. We'd go down cutlines to explore, go ice fishing or ride for hours on the farm where we grew up."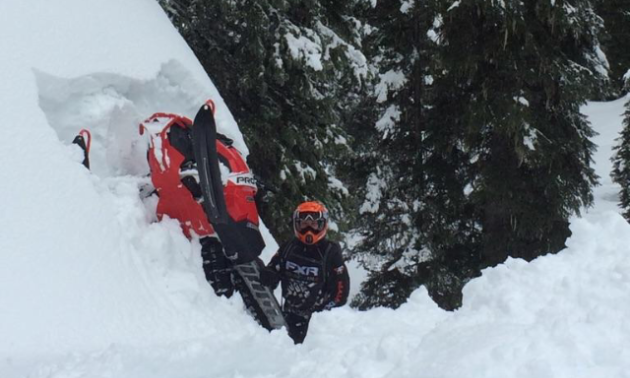 Riding with friends and family has always been a staple of Trueman's snowmobiling diet, but he said you have to limit your riding partners or you risk losing out on a great time.
"Six to eight people is ideal," he said. "You can cover a lot of area with that number. Any more and you spend all day trying to keep the group together and deciding where to go or what to do next."
As much fun as Trueman has freeriding in the backcountry—which is a lot—he knows that safety and preparation are key. "Lots of planning goes into these rides," Trueman said. "Avalanche.ca is one of the main tools our group uses in planning our trips."
If not for being prepared and aware, Trueman wouldn't even be alive today. "I had a gallstone block my pancreas duct in 2011 on New Year's Day," he said. "We were in a remote area hours from home. My two sons, both in high school, and two close friends saved my life. I spent three months in the hospital recovering and another three months at home. Not a good way to end your sled season."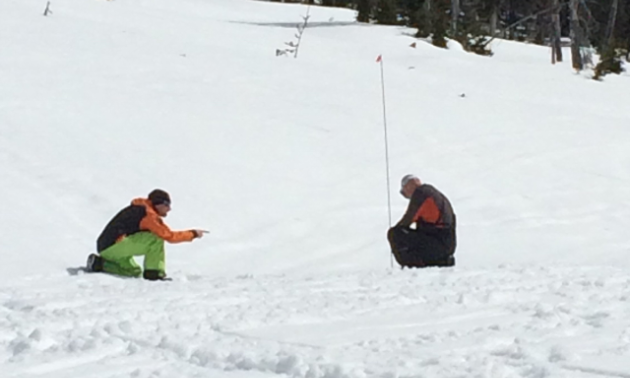 It's a frightening reality that anything can happen when snowmobiling in the backcountry so training is crucial. After snowmobiling for over 25 years, Trueman recently completed level one of the avalanche skills training course with Frozen Pirate Snow Services in Valemount, B.C. Despite being a veteran of backcountry sledding, he said, "If you're going to ride in the mountains, I highly recommend that you do this course."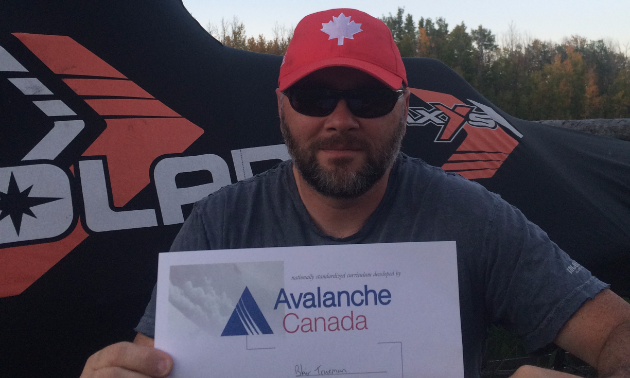 Even though sledding in the backcountry requires preparation and can be risky, Trueman says there's nothing quite like the adventure that sledding through Blue River provides. "To be able to see what most people only look at pictures of," he said, "to be able to stand on top of a mountain and look across an endless sea of white peaks . . . nothing beats it."