Michael Fidek is a glass-half-full opportunistic prairie snowmobiler. Working on his family farm where he grew up outside of Invermay, Saskatchewan, Fidek spends approximately 65 to 70 days per year on his snowmobile. It is safe to say not many people can rack up numbers like that. It certainly helps that Fidek's family farm is only eight kilometres (five miles) away from the Yorkton/Good Spirit trail network, but Fidek doesn't limit himself to any one style of riding.
When he's not riding trails, he spends his time looking for some new riding zones where he can drift bang, ride some deep powder or experience some new trails. If he's lucky, he'll make it out West for some mountain riding.
"The thing I love most about snowmobiling is that every ride is different," said Fidek. "You never know what is going to happen once you get on a snowmobile. For me, that's the thrill of the sport. It's spontaneous." Living on a farm allows him to do a lot of cross-country riding where he can find those new places and scenarios to ride in.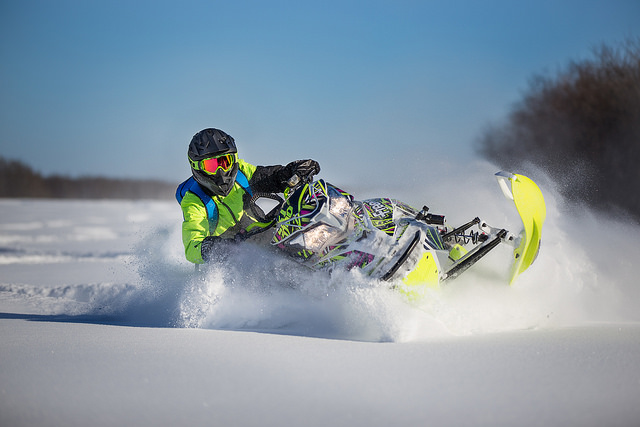 Fidek started snowmobiling at the age of eight after some family friends introduced the sport to his family. He hasn't looked back since. In the early years he shared a Ski-Doo Freestyle 300 with his older siblings, but he currently owns a 2014 Ski-Doo Freeride. However, his riding partners haven't changed since day one. "Every time I go out snowmobiling I usually have my brother, Brendon, and cousin Tyson with me," said Fidek. "Brendon usually has the camera out and Tyson is always doing something worth watching." As you can tell from the photos, Brendon is quite talented behind the lens.
Fidek was introduced to mountain riding in Sicamous, B.C., by his cousin in 2014 and plans on heading out West again this winter to get another fix. Fidek had an enlightening experience the first time out in the mountains. "The coolest thing I have been able to do with my snowmobile is almost achieving a high mark on the mountain in Sicamous with a 137-inch track with 2.25-inch lugs. However, as I approached the top of the mountain, I had a slight run in with some trees and ended up staying on top of the mountain for 45 minutes waiting for help. It's at these moments you hope you chose the right guys to ride with and turns out they were indeed willing to 'climb a mountain for me' literally," said Fidek.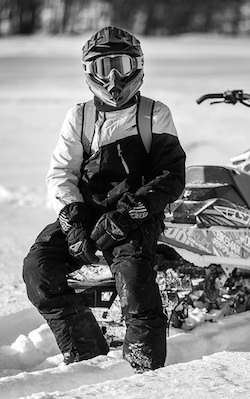 Aside from another mountain trip, Fidek plans to maintain the status quo with his riding this season. "My plans for every season are to go bigger and better than the year before," he said. "We are hoping to capture more amazing images, which people really seem to enjoy seeing." He's got that right!