In 2018, snocross fans got to see something they thought they'd never see again: Blair Morgan's legendary 7C on the line in an X Games final. After being paralyzed in a motocross accident at the Montreal Supercross back in 2008, Blair Morgan had retreated from the public eye for almost a decade, raising his kids and dealing with his new reality in rural Saskatchewan.
Last year, Joe Duncan, his long-time friend and X Games snowmobile/snow bike organizer, lured him back to X Games in the Adaptive Snowbike class. It was a pivotal moment for Morgan, who had not ridden a motorcycle since his accident.
Run as a demonstration class in 2018, X Games organizers added two medal events to the 2019 lineup: Adaptive Snowbike and Para Snowbike. This year, Morgan had more seat time, bigger goals and the chance to fight for a medal at X Games once again.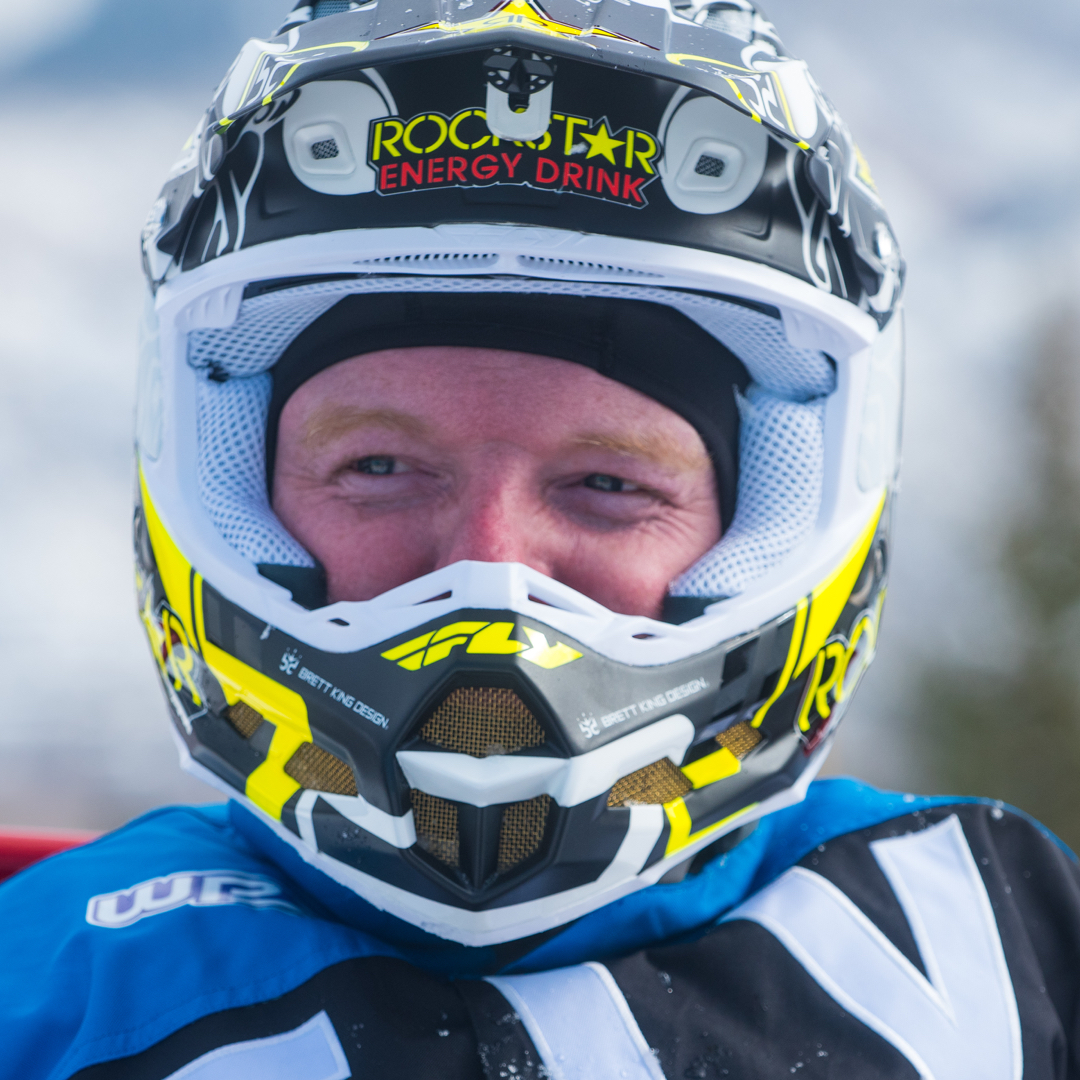 We caught up with Morgan after his 2019 X Games appearance for the full scoop on how the race went, his role at Bombardier and his new outlook for X Games 2020.
You officially got back on a bike last year, 10 years after your injury. Tell us about the decision to race last year?
It was always something that I wanted to do—to get back on a motorcycle. This whole snow bike thing is getting more and more popular and I was invited down by Joe Duncan. I was already going to X Games with Ski Doo in my coaching role, and then they ended up getting rid of the snocross races. It just worked out last year because it was a break in the snocross schedule for me.
And obviously the X Games is a really cool event and it's relatively safe. Riding a dirt bike is pretty cool but riding a snow bike is a little bit safer; if you do fall over, it's just snow. We have the safety cages too. I contacted Andre from OTSFF (Sports Marketing Group) and he was totally into it. It just snowballed from there. They really wanted to help and it all came together nicely.
You didn't have much seat time heading to X Games last year though?
Nope. When I used to race snocross, we obviously would ride and test and we'd be well prepared all the time. Last year, I basically just showed up and rode. I had never really been on a snowbike before. It was kind of exciting and adventurous in one sense but not totally ideal from a racing point of view.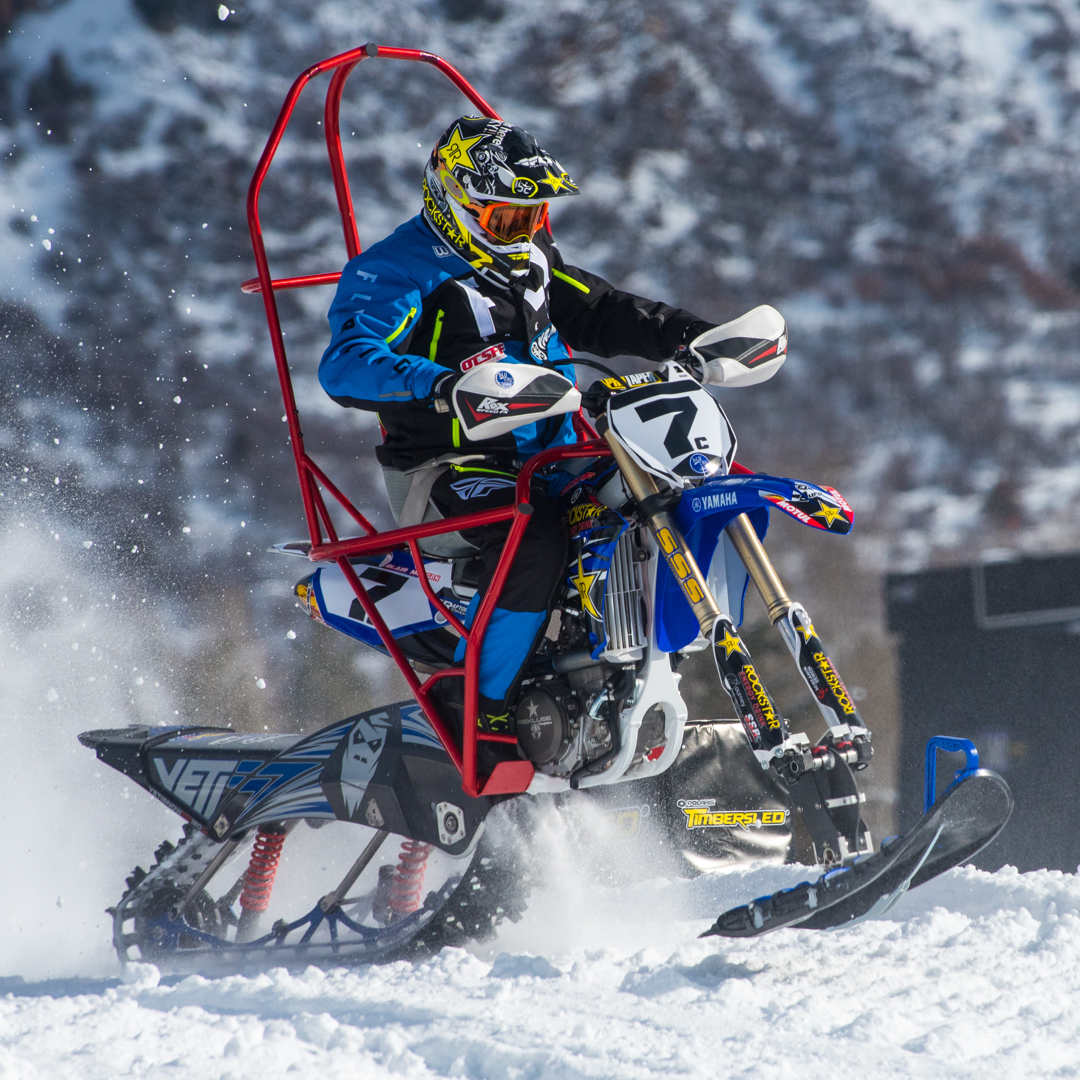 When you left X Games last year did you have some new goals?
After last year, I definitely wanted to get more time on the bike. I wasn't 100 per cent sure they were going to have the adaptive athletes back this year. I kind of wanted to ride the bike during the summer but it didn't work out and I hadn't officially heard we were going to be back. It was sort of last minute that we heard we were coming back. Once I knew, I got the bike shipped out to my house to ride.
You had the bike at your home in Prince Albert, Saskatchewan, this winter. Did you get much more seat time?
We had some decent snow before Christmas so I was able to get some time on it. That definitely helped. Every time I rode it I felt more comfortable. Obviously when you get to X Games the track is quite different with the man-made snow and the groomers. It's quite different from riding around on an old snow-covered motocross track (laughs).
Every time I got on the track at X Games I felt more and more comfortable. I know what I need to do but it's hard to find a place to practise that compares … unless I go to Minnesota or get my own snow guns and groomer. It's definitely hard to replicate race conditions.
Heading into 2019, how was your preparation and your mindset different from last year?
Last year was kind of difficult in all sorts of ways. I was not very confident on the machine, and there were a few sections of the track that were kind of tricky. I ended up trying one of them and ended up crashing pretty badly and hitting my head. That kind of slowed me down. I was a bit dazed for the rest of the day. The snow conditions were also as good last year as they were this year. It was flat light and visibility was tough and it was icy.
The track this year was amazing. It was perfect; it was fast everywhere. The jumps were tricky but I was able to do most of them so that was kind of cool. There was just the one big tabletop at the top that I didn't try. But for the final I was going to go for it (laughs). Everything was cool. Compared to last year, I had a lot more experience and more time on the bike, so that definitely helped. I'm starting to know what the bike can do—it's quite different from a regular dirt bike.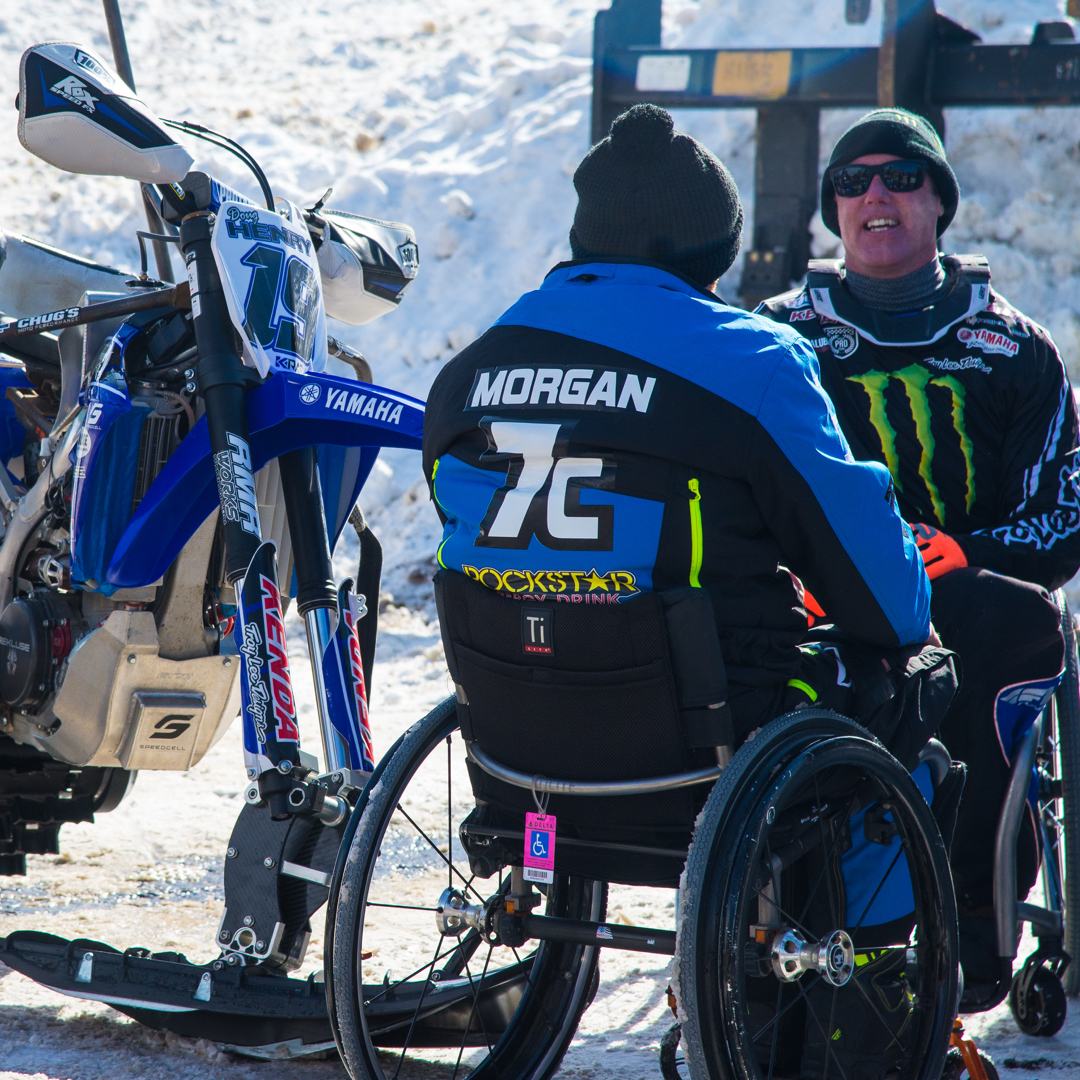 Tell us how the final went at X Games this year?
After practice, we did a timed practice and I qualified fifth. I wasn't that far off the guy who ended up getting third in the final, Leighton Lillie. Before the race, we did some practice starts, and my Yamaha was pulling really well. I knew that if I just got a good start and I could hold a couple of guys off that I could maybe finish on the podium.
I ended up getting that third-place start behind Doug Henry and Will Posey, and I knew those guys were going really fast—they were going for it. I knew I couldn't keep pace with them, but I figured if I could just hold on, I might get third. I ended up falling on the first lap.
We didn't get a parade lap, and some of the lines were very different from when we were practising and the pros had been out there. Some of the inside lines were hooked 180 degrees and there were really tight turns. Snow bikes are 10 feet (three metres) long; it's hard to do a really sharp corner on those things.
The line I was in totally did a tight corner, and I couldn't make it through that rut and I ended up tipping over. That was a bummer to throw away a third-place start. Then I was trying to come through the pack again and I ended up going down. It was mayhem in some of the corners. It was carnage. Obviously if you're not on the podium, it doesn't really matter where you finish.
Regardless of results, you had to be happy with how you rode this year. You were hitting the jumps and definitely had the speed.
I felt like I was riding pretty decently so I was happy with that. I was definitely not happy with throwing away a third. It would have been really, really cool to be on the podium; that would have been the icing on the cake for sure.
But learning is awesome. You definitely learn from your mistakes more than your wins, so it was a very good learning experience. It was definitely exciting to be back on the start line and to experience a real race again. That was something I've been missing for the longest time.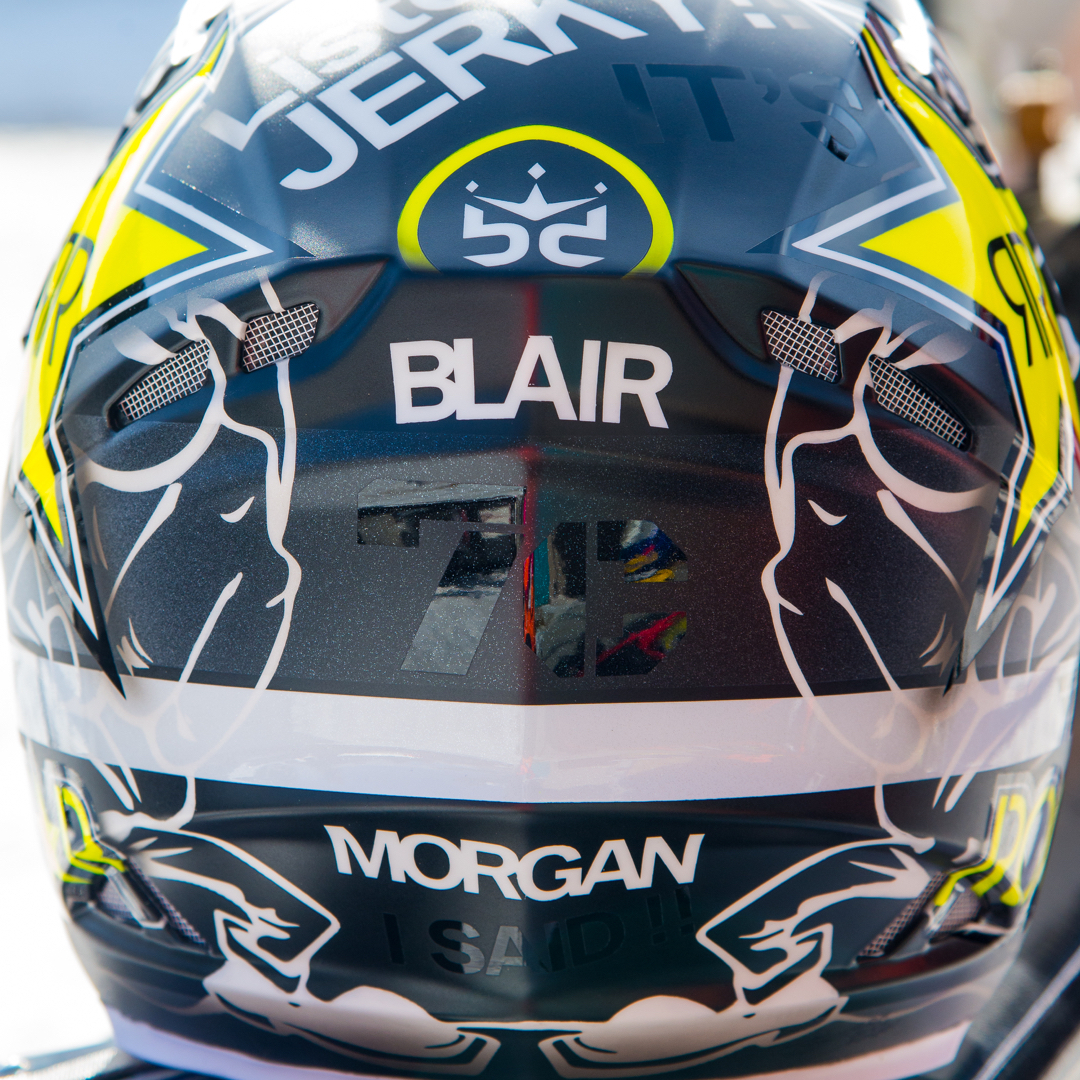 How motivated are you now to race in 2020? Do you think this race will remain a fixture in your calendar now?
It sounds like it went off really well this year so I believe they are going to have it again next year. I have the bike at my house so I am going to get some wheels for it and I'm going to ride it all summer and get more and more time on it and then hopefully when the snow flies again I'll throw the snow kit back on and be much more prepared again next year. Riding it as a real dirt bike is the one thing I haven't tried yet. That will be really cool.
How has the reception from the fans been? At X Games, at the snocross races and since you've started to put yourself back out in the public eye?
It's been really good. I am actually really surprised at the snocross races about the younger generation. They were probably not even born when I was racing snocross. They were too young to remember me but they totally know who I am. Obviously, their parents have had some old video tapes running. And the long-time fans have been amazing too. The reception has been great … better than great … it's actually been unbelievable.
What's your take on the gradual shift from snowmobiles to snow bikes at Winter X?
People's attention spans are pretty short and people like new things. The snow bike stuff is so new and exciting that it draws a good crowd. Maybe snocross will return in a few years. Who knows?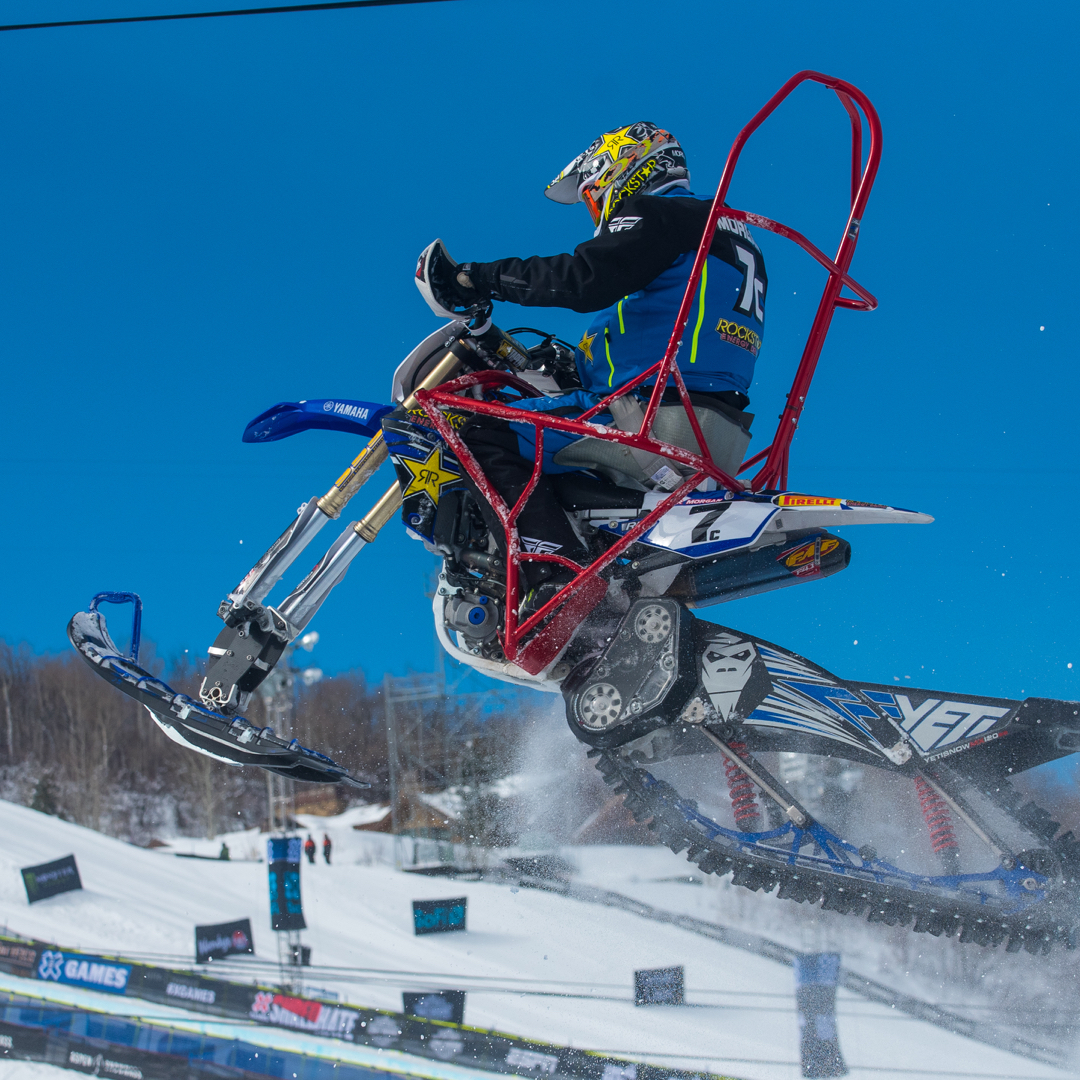 Tell us a bit about your role with Bombardier now at the snowcross races?
Basically, I'm working for Bombardier and I work with all the Ski-Doo teams, mostly the pro guys and the guys in the pro lite class. I'd like to work more with the amateurs but I don't have time on race days to get to everyone.
I visit all the trucks—there'd be four or five that I'd stop by between heat races. It's pretty hectic. I talk to the riders about line choices and whatever questions they have. It's a mentoring and coaching role. Then I also do the autograph sessions at the races in an ambassador role too.
Thanks, Blair. It was awesome to see you hitting all the jumps and nailing the start this year. Who do you want to thank for helping you get to X?
Obviously, the main people are Andre Laurin and Steve Simms at the Rockstar OTSFF Yamaha team. At home here, I'd like to thank my brother, Grant, and my friend Matthew for all their help. I'd like to thank the X Games organizers for taking care of me and my family and Joe Duncan for calling me to race. For a full list of my sponsors, head over to @blairmorgan7c on Instagram and give me a follow.