Snow riders looking for diverse landscape and sledder-friendly adventures can't miss Whiteshell Provincial Park this winter season.
The Whiteshell Snowmobile Club has been watching over Whiteshell Provincial Park's trails since 1991. These prairie sledders are experts when it comes to exploring and maintaining their snowy system. With 11 wood stove shelters, plenty of fuel stations, and close to 3000 square kilometres of scenic prairie parkland, Whiteshell takes the prize for the best maintained and safest trails in Manitoba.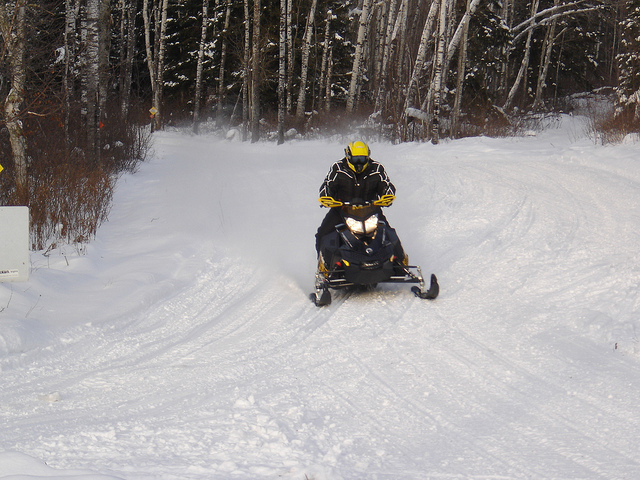 Whiteshell Provincial Park also houses several year-round resorts perfect for sledders of all kinds. Take your pick from romantic getaways, an adventure-packed oasis, or fun for the whole family. Slide right into your destination, or ride into Manitoba's wilderness.
The endless wildlife of Whiteshell matches its accommodations. Whiteshell Provincial Park is home to 200 lakes and is edged by rivers, pines and frozen beaches. Granite ridges transform into boreal forest. As soon as the lakes freeze over, sledders come out to play under the open blue skies. When December rolls around snow falls thick, waiting for riders to enjoy.
The Trans-Canada Trail now winds its way across Whiteshell's exceptional landscapes. With over 300 kilometres of groomed snowmobile trails, complemented by plenty of other outdoor activities, Whiteshell Provincial Park never bores. Skiing, snowshoeing, sightseeing and animal watching are just the beginning of the winter fun in Manitoba's greatest snowy escape.